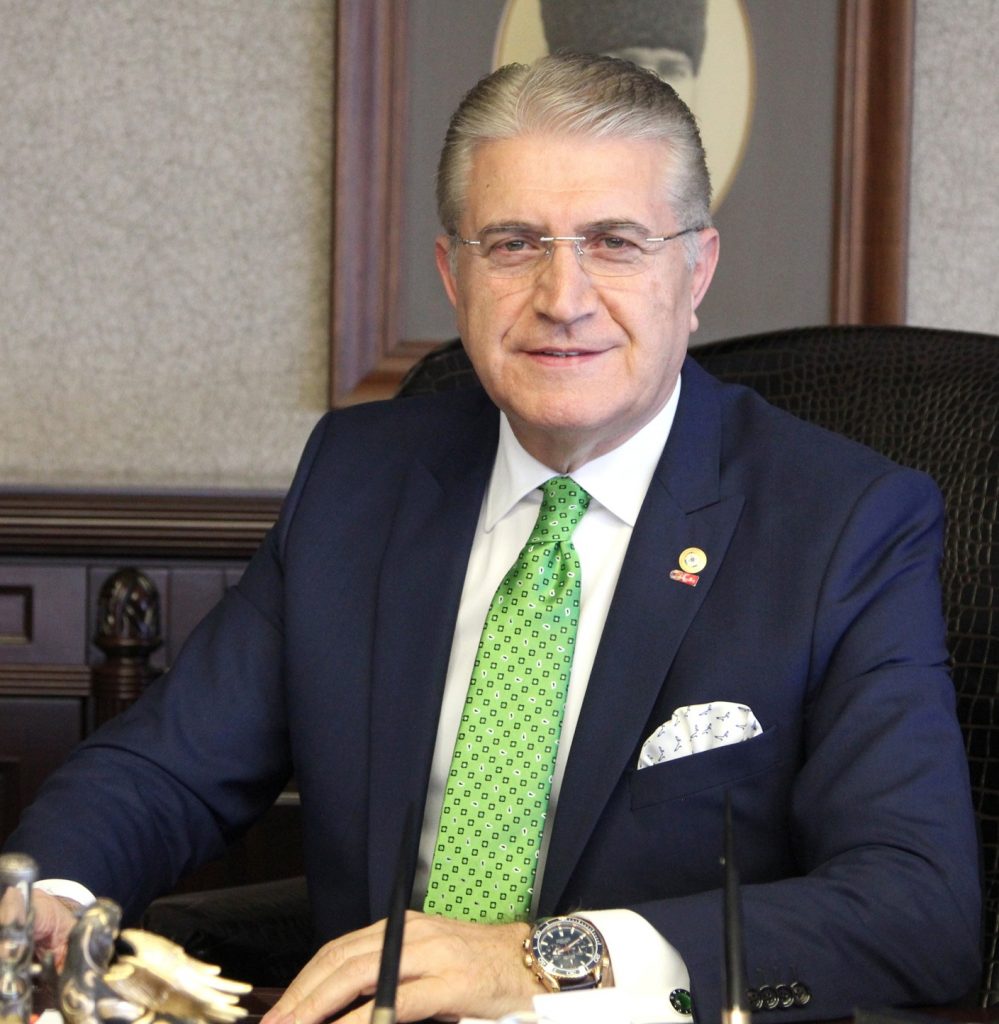 ---
Assoc. Prof. Dr. Mustafa Aydın, born in Trabzon in 1956, completed his primary, secondary and high school education in Trabzon, and his undergraduate education at Cairo University and Ankara University, and continued his academic studies on Arabic Language and Literature.
Aydın, who started to work in the TSK (Turkish Armed Forces) in 1975, served in numerous domestic and international duties. He started his academic career in 1995, established BİL Holding and its 14 subsidiaries and BİL Education Institutions, which continues its education services with 150 institutions today, and Assoc. Prof. Dr. Mustafa Aydın still serves as the Chairman of the Board of Directors of these organizations.
Assoc. Prof. Dr. Mustafa Aydın has laid the foundations of Istanbul Aydın University, which today has more than 40,000 students, 35 Research Centers, 2 Think Tanks, 2 UNESCO Chairs and 18 Faculties. Aydın has founded the Cyprus Science University, as well as IAU Incubation Centers in England, Baku, Tehran, Beijing, Chicago and San Francisco Silicon Valley, respectively.
Eğitim diplomasisi Aydın, who introduced the concept of education diplomacy to our country, pioneered the establishment of the "Study in Turkey" brand in 2010. Assoc. Prof. Dr. Mustafa Aydın set out a new vision to Turkish Higher Education with the "Hybrid Model Education System", which is shown as an exemplary model for new generation education by the European Universities Association (EUA).
Assoc. Prof. Dr. Mustafa Aydın has been awarded with 4 separate "Honorary Doctorates" and "State Order" by the Moldovan State. Having received dozens of national and international awards, Aydın's "Best of the Islamic World-Educator of the Year Award" and "Future Educator Award" are among the important awards he has received in the recent years. Aydın, who speaks two foreign languages and has 13 written works, has articles published in various newspapers, magazines and other publications.
Aydın, who has duties and presidencies of many national and international organizations, continues his studies in higher education along with his duties at Anadolu Education and Culture Foundation (AKEV), Turkish Anti-Smoking Association (TSSD), Eurasian Universities Union (EURAS), Eurasian Higher Education Summit (EURIE), Mediterranean Universities Union (UNIMED), UFRAD Franchising Association, Küçükçekmece City Council, European Mediterranean Countries Social Political Education and Cultural Organization, World Franchise Council (WFC), Asia Pacific Franchise Confederation (APFC), European Franchise Federation (EFF) and Romania Franchise Association (RFA). Aydın is married and has three children.