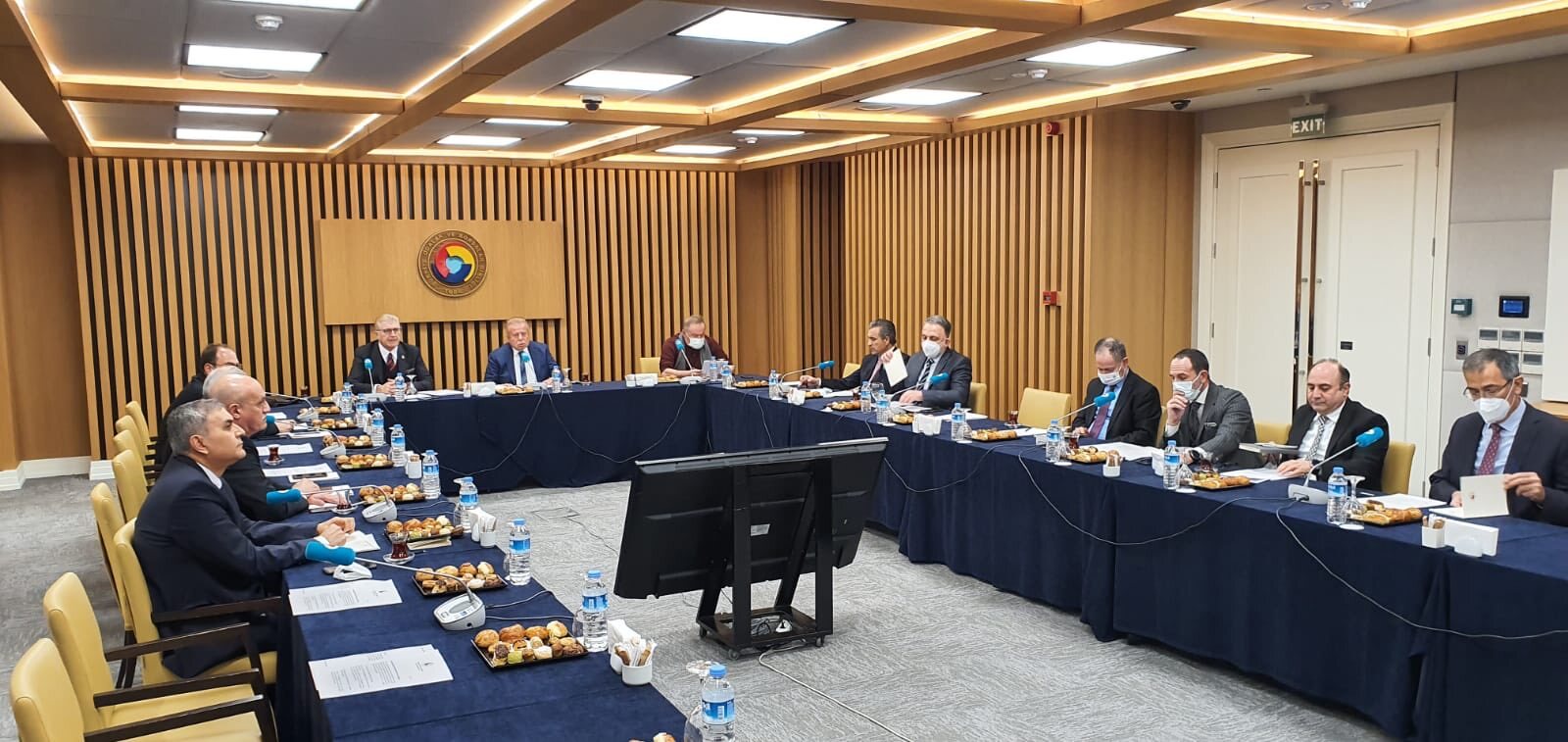 TOBB Yükseköğretim Meclisi Toplantısı, yükseköğretim camiasının yetkili isimlerinin katılımlarıyla hibrit olarak gerçekleştirildi.
YÖK Başkan Vekili Sn. Prof. Dr. Safa Kapıcıoğlu, TOBB Yükseköğretim Meclisi Başkanı Bekir Okan ve TOBB Başkan Yardımcısı Selçuk Öztürk'ün de iştirak ettiği toplantıda vakıf üniversitelerinin karşılaştıkları sorunlar masaya yatırılarak çözüm önerilerine yönelik değerlendirmelerde bulunuldu.
İAÜ Mütevelli Heyet Başkanı Doç. Dr. Mustafa Aydın'ın da katılım sağladığı toplantıda, ayrıca üniversiteler arası rekabet sürecini olumsuz yönde etkileyen faktörler dile getirildi. Üniversitelere yönelik teşviklerin artırılması, bahar döneminde lisans ve önlisans kayıtlarının alınabilmesi, YÖK ile YÖK Kalite Kurulu arasındaki ilişkilerin netleştirilmesi, üniversitelerin denetim süreçleri ve çıkarılması beklenen Özel Üniversite Kanunu gibi başlıklar da görüşülen konular arasında yer aldı.
---
TOBB HIGHER EDUCATION COUNCIL MEETING WAS HELD
TOBB Higher Education Council Meeting was held as hybrid with the participation council members.
Deputy President of Council of Higher Education Prof. Dr. Safa Kapıcıoğlu, Council President of TOBB Bekir Okan and Vice President of TOBB Selçuk Öztürk discussed the problems and solution offers for foundation universities in the meeting.
In the meeting which President of İstanbul Aydın University Assoc. Prof. Mustafa Aydın participated, the factors that negatively affect the competition between universities were also mentioned. The other topics were; increasing incentives for universities, undergraduate and associate degree registrations in the spring semester, the relationship between Council of Higher Education and Turkish Higher Education Quality Council, audit process of universities and private university law which is expected to be enacted.