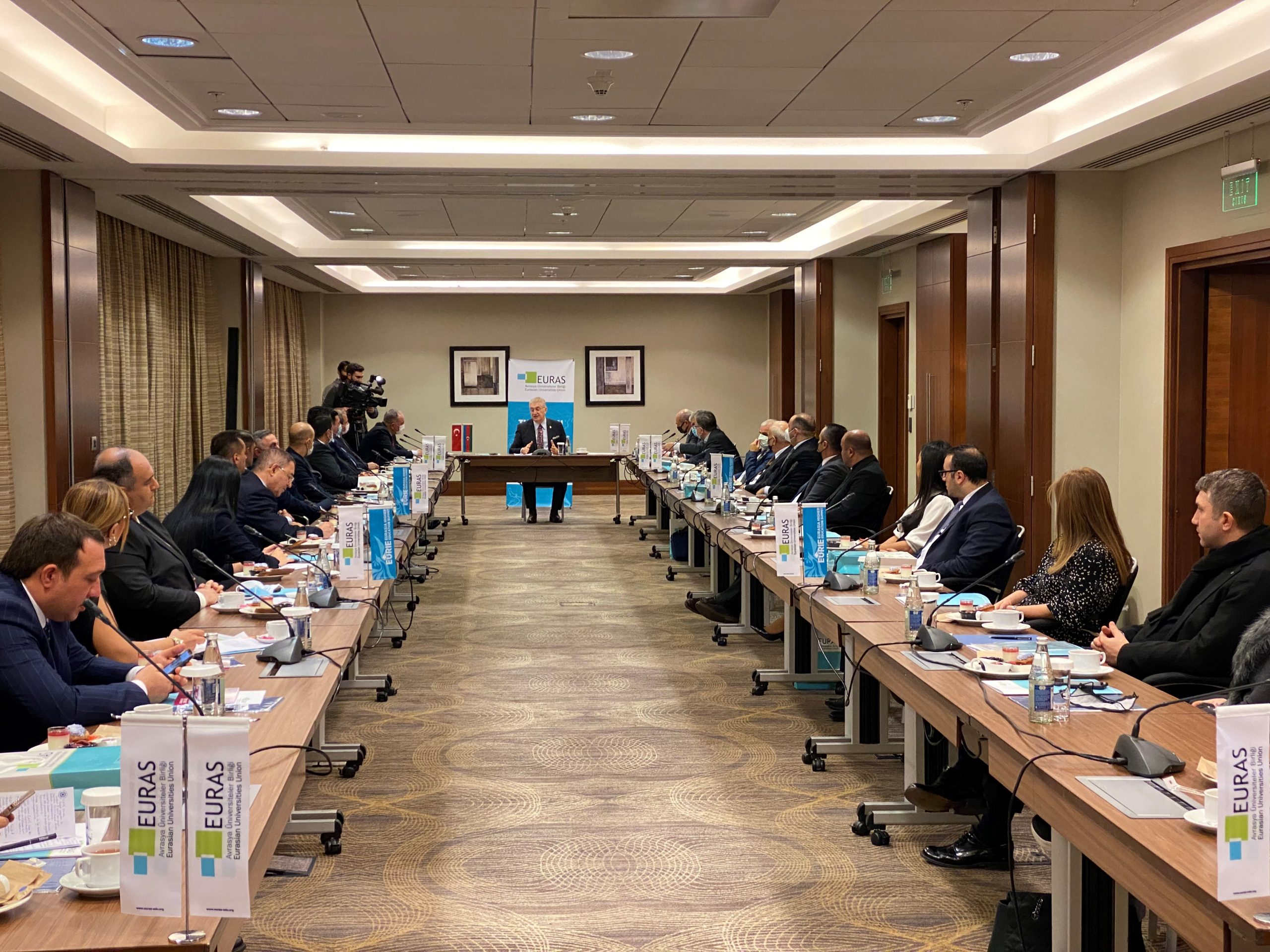 İstanbul Aydın Üniversitesi (İAÜ) Mütevelli Heyet Başkanı Doç. Dr. Mustafa Aydın, Azerbaycan ziyaretinde "Pandemi Sonrası Eğitimde Farklı Yönelimler" konulu konferansa katıldı. Aydın, 25 Rektör ve Bakanlık temsilcilerinin katıldığı konferansta; 21. yüzyılda iletişim, iş birliği, yaratıcılık, eleştirel düşünme ve problem çözme becerilerini güçlendiren ortamlara ihtiyaç duyulduğunu aktararak yeni eğitim stratejilerinin bu başlıklar altında değerlendirilmesi gerektiğine dikkat çekti.
Pandemiden sonra 'harmanlanmış öğrenme' olarak adlandırılan bir kombinasyon olan uzaktan öğrenme ve yüz yüze öğrenmenin artarak benimsendiğini vurgulayan Aydın, "Karma öğrenme, teknoloji açısından zengin öğretim ile aynı şey değildir. İleri teknoloji, aygıtların ötesine geçer. Harmanlanmış öğrenme; her öğrenciye zaman, yer, yol ve öğrenme hızı üzerinde artan öğrenci kontrolü dâhil olmak üzere daha kişiselleştirilmiş bir öğrenme deneyimi sağlamak için internetten yararlanmayı içerir." dedi.
---
"IN THE 21st CENTURY; WE DETERMINE STRATEGIES BASED ON COMMUNICATION, COLLABORATION AND CREATIVITY"
The president of Istanbul Aydın University (IAU) Assoc. Prof. Mustafa Aydın attended the conference on "Different Trends in Post-Pandemic Education" during his visit to Azerbaijan. Aydın, 25 Rectors and Ministry representatives attended the conference; Aydın noted that in the 21st century, we need environments that strengthen communication, cooperation, creativity, critical thinking and problem-solving skills he pointed out that new education strategies should be evaluated under these headings.
Emphasizing that the combination of distance learning and face-to-face learning called 'hybrid learning' are increasingly adopted after the pandemic, Aydın said, "Hybrid learning is not the same as technology-rich teaching. Advanced technology goes beyond devices. Hybrid learning involves leveraging the internet to provide each student with a more personalized learning experience, including increased student control over time, place, path and learning pace." said.