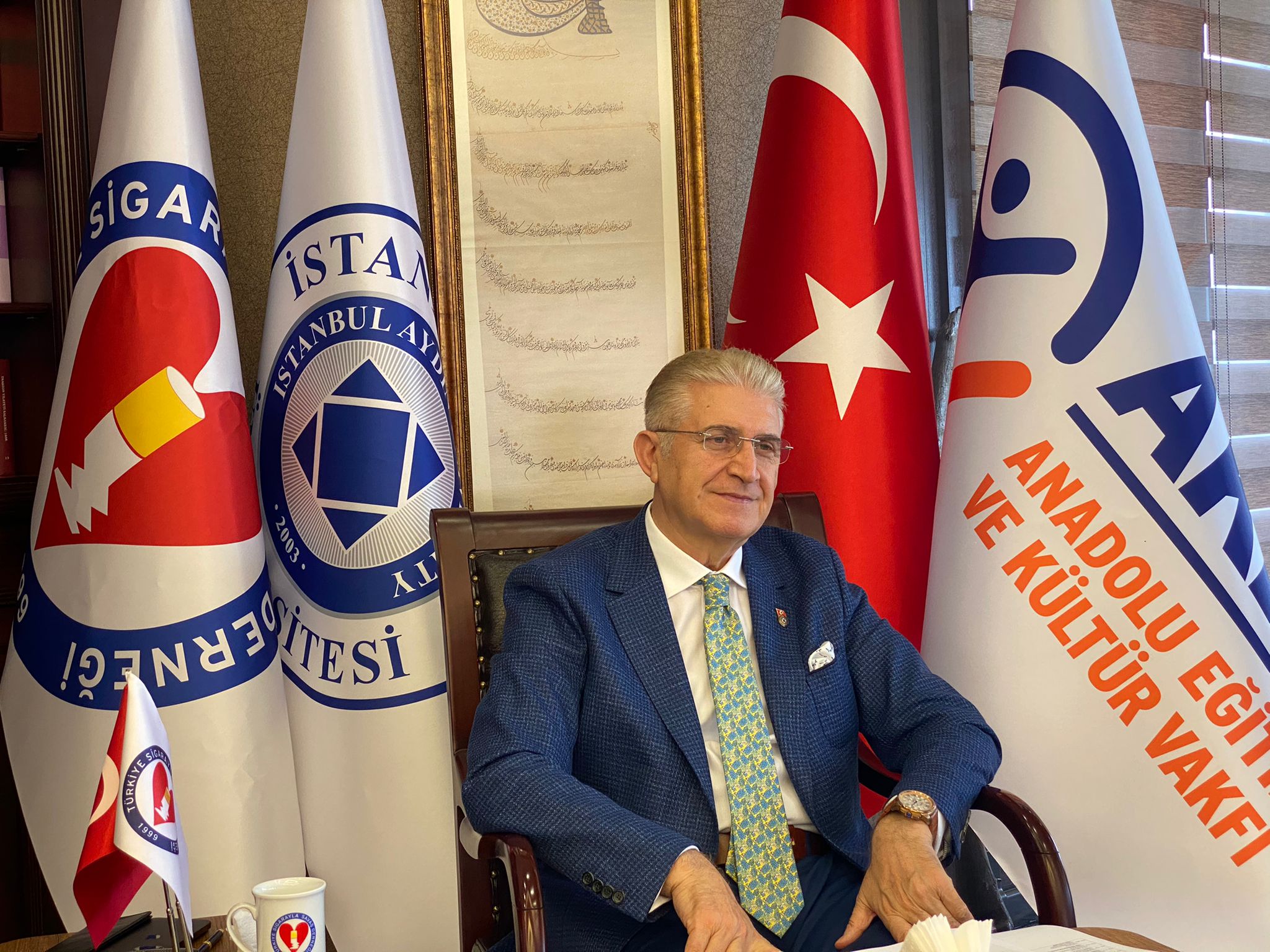 31 Mayıs Dünya Sigarasızlık Günü Uluslararası Konferansı TSSD, İAÜ, EURAS ve AKEV iş birliğiyle gerçekleştirildi
Türkiye Sigarayla Savaş Derneği (TSSD), İstanbul Aydın Üniversitesi (İAÜ), Avrasya Üniversiteler Birliği (EURAS), ve Anadolu Eğitim ve Kültür Vakfı (AKEV) iş birliği ile 31 Mayıs Dünya Sigarasızlık Günü'ne özel olarak uluslararası konferans düzenlendi. Toplantıda Sivil Toplum Kuruluşları ve çeşitli ülkelerden alanında uzman akademisyenler tarafından sigaranın birçok alanda vermiş olduğu zararlı etkilerinden bahsedilen sunumlar yapıldı. Sigarayı bırakma çağrısında bulunuldu.
May 31 World No Tobacco Day International Conference was held in cooperation with TSSD, IAU, EURAS and AKEV
An international conference was held for May 31 World No Tobacco Day in cooperation with the Turkish Anti-Smoking Association (TSSD), Istanbul Aydın University (IAU), Eurasian Universities Association (EURAS), and Anadolu Education and Culture Foundation (AKEV). At the meeting, presentations were made by Non-Governmental Organizations and expert academicians from various countries, related to the harmful effects of smoking in many areas. They called for quitting smoking.