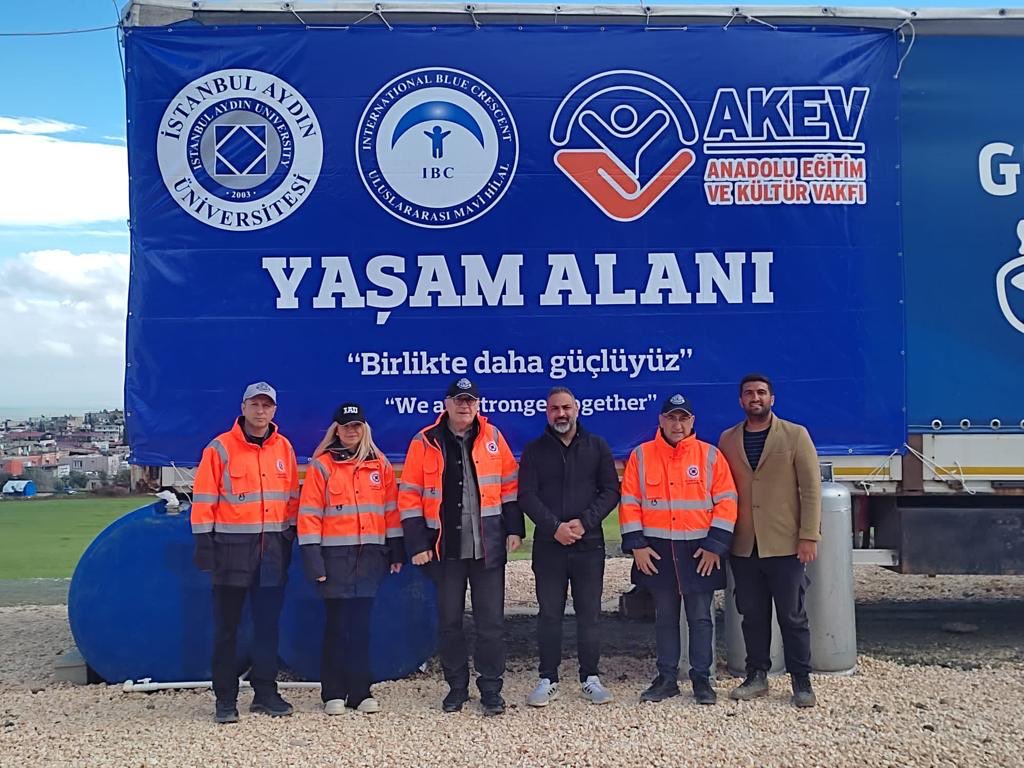 Assoc. Prof. Mustafa Aydın visited the earthquake zone bot to see the 'Container Living Area' which is the joint Project of İstanbul Aydın University, AKEV and International Blue Crescent Foundation, and to give moral support to earthquake victims.
Visiting the container living areas and tent cities in respectively Gaziantep-İslahiye, Gaziantep-Nurdağı, Hatay-Kırıkhan, Kahramanmaraş-Elbistan regions, Assoc. Prof. Mustafa Aydın came together with the earthquake victims. In addition, he visited 'Education Camps' in the region. On the second day of his visit, Aydın visited "Peace Shield Operations Area" Commander Major General Selami Arslan.
Assoc. Prof. Mustafa Aydın who visited the educational institutions which are damaged by the earthquake visited Kırşehir Bil Collage after Kahramanmaraş Bil Schools and Kahramanmaraş Private Mesai Science High School, he received evaluations from teachers, students and managers about post-disaster education processes.