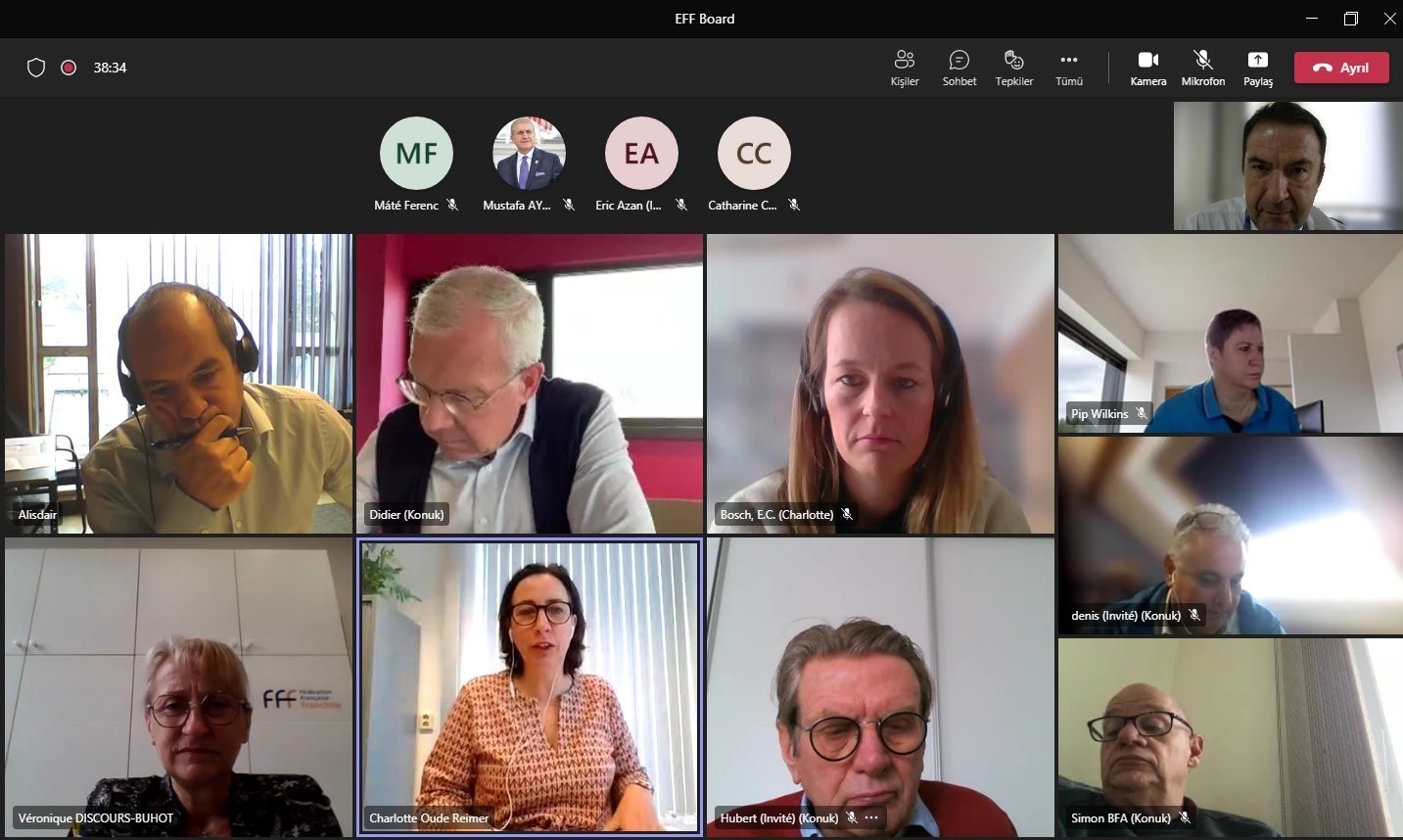 Doç. Dr. Mustafa Aydın'ın yönetim kurulu üyesi olduğu Europian Franchise Federation (EFF) Yönetim Kurulu Toplantısı, online olarak 8 ülkenin katılımı ile gerçekleşti.
Europian Franchise Federation Yönetim Kurulu Toplantısı'nda; 2022 aksiyon planları, üyelik değerlendirmeleri ve yeni üyelik süreçleri, yeni üyelerin destek ve danışmanlık faaliyetlerinin planlanması, gelecek dönem toplantı planları ile faaliyet hazırlıkları hakkındaki bilgilendirmeler görüşüldü. Toplantı, Yönetim Kurulu üyelerinin dilek ve temennileriyle sona erdi.
---
EUROPIAN FRANCHISE FEDERATION BOARD MEETING WAS HELD ONLINE
The EFF Board Meeting, where Mustafa Aydın acts as a board member, was held online with the participation of 8 countries.
The agenda items of the meeting were 2022's action plans, membership evaluations, new membership processes, support and consultancy activities planning for the new members, new period meeting plans and briefing about activities. The meeting ended with board member's requests and wishes.