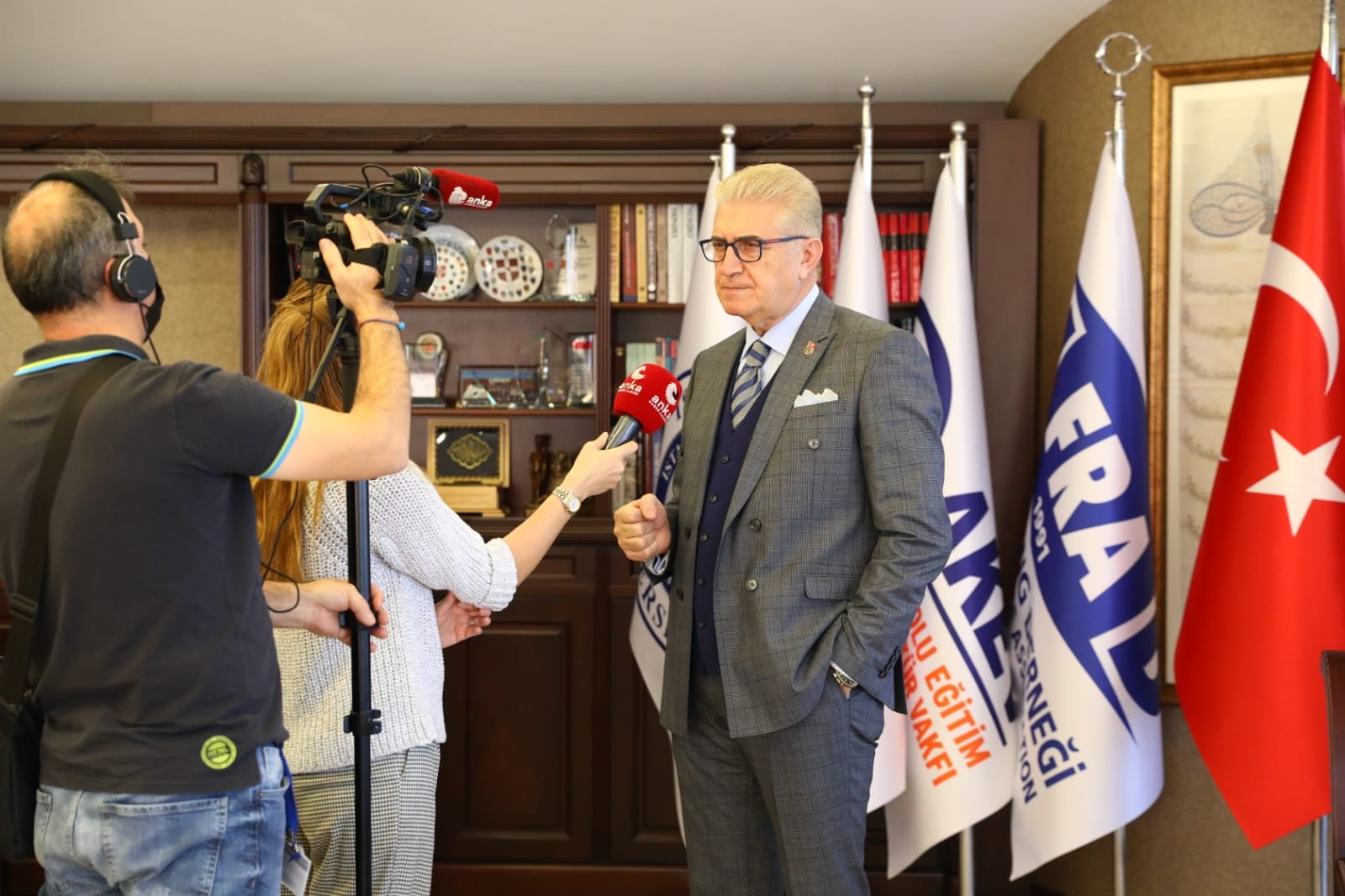 UFRAD Franchising Derneği Genel Başkanı Doç. Dr. Mustafa Aydın, 19. Bayim Olur Musun Franchising ve Markalı Bayilik Fuarı öncesinde ANKA Haber'e röportaj verdi.
Franchising sisteminin daha az yatırımla daha az sıkıntıyı göğüsleyerek ilerlemeyi sağlayan bir sistem olduğunun altını çizen Aydın, bu özelliği sebebiyle de Franchising sisteminin kriz dönemlerinin en güçlü sığınma noktası olduğunu söyledi. Bağımsız bir ekonominin markalaşmayla ilişkisini de anlatan Aydın, "Bağımsız bir ekonomi sadece ve sadece markalaşmaktan geçer. Eğer marka değilseniz, sizin bağımsız bir ekonomiyi kurmanız mümkün değildir. 21. yüzyılda ülkelerin istilası, askerler, tanklar ve toplar kanalıyla olmuyor. Ülkelerin istilası markalarla oluyor." dedi.
Doç. Dr. Mustafa Aydın, 19. Bayim Olur Musun fuarının Franchising sistemi için önemini de dile getirdi. Türkiye'de ekonomik hacmi 50 milyar dolar olan zincir mağaza sisteminde yaklaşık 65 bin mağaza olduğu bilgisini paylaşan Aydın, "Bu fuarlar yatırımcı ile girişimcilerin buluştuğu noktalar. Orada yatırımcı, kendine yakın, kendi ekonomik gücüne yakın bir hizmeti, bir ürünü, bir şemsiyeyi bularak yoluna devam ediyor." diye konuştu.  
---
"BRANDING IS A CONDITION FOR AN INDEPENDENT ECONOMY"
The president of UFRAD Franchising Association Assoc. Prof. Mustafa Aydın gave an interview to ANKA Haber before the 19th Be My Franchise Franchising and Dealership Fair.
Underlining that the franchising system is a system that enables progress by facing less problems with less investment, Aydın said that the franchising system is the strongest refuge in crisis periods due to this feature. Explaining the relationship between an independent economy and branding, Aydın said, "An independent economy is only based on branding. If you are not a brand, you are not able to establish an independent economy. In the 21st century, the invasion of countries is not through soldiers, tanks and artillery. The invasion of countries occurs with brands." said.
Assoc. Prof. Mustafa Aydın also expressed the importance of the 19th Be My Franchise Fair for the Franchising system. He shared the information that there are approximately 65 thousand stores in the chain store system, which has an economic volume of 50 billion dollars in Turkey. Aydın said, "These fairs are the points where investors and entrepreneurs meet. There, the investor continues on his way by finding a service, a product, an umbrella that is close to his own economic power."