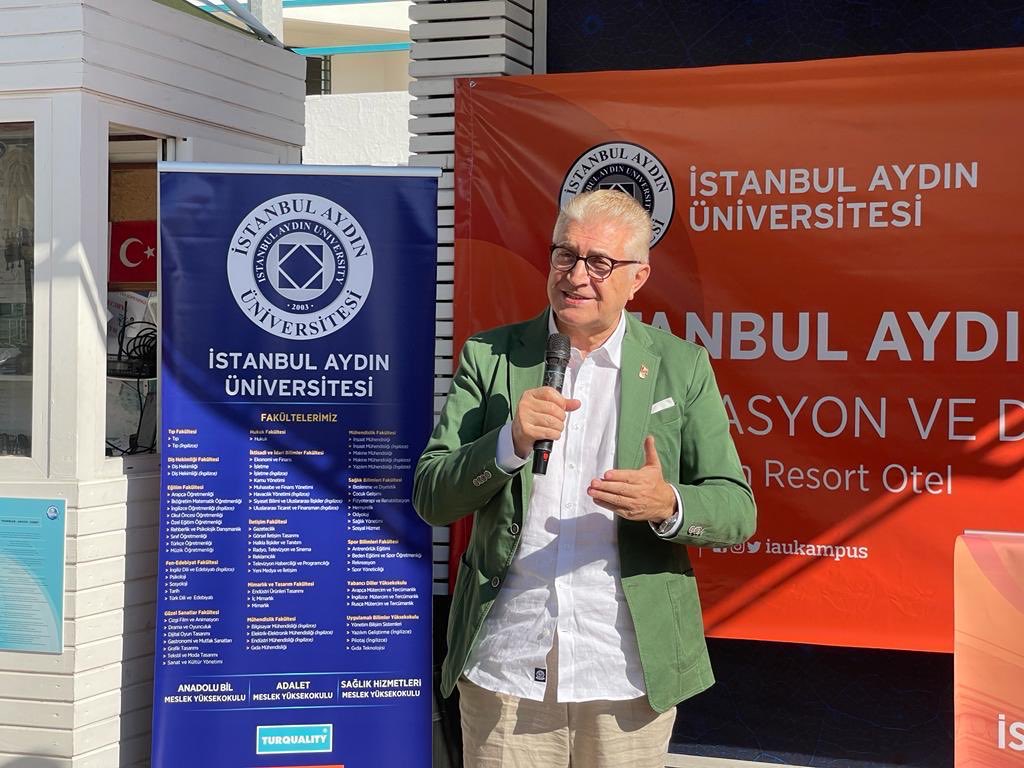 İstanbul Aydın Üniversitesi (İAÜ) Mütevelli Heyeti Başkanı Doç. Dr. Mustafa Aydın'ın önderliğinde akademik ve idari personelin kazanımlarını desteklemeye yönelik Marmaris'te "Motivasyon ve Değerlendirme Toplantısı" düzenlendi.
Çok başarılı ve tüm personelin keyif alarak vakit geçirdiği motivasyon toplantısında çevre gezilerinin yanı sıra tekne turu da gerçekleştirildi.
Akademik başarıların ve yeni eğitim öğretim yılı çalışmalarının da konuşulduğu toplantıda Doç. Dr. Mustafa Aydın, tüm personelle zaman geçirmeye verdiği önemi dile getirerek başarının en önemli anahtarlarından birinin ekibiyle bir arada geçirdiği zaman olduğunu ifade etti.
Aydın, ekip ruhunun ve bir arada geçirilen zamanda yapılan görüş alışverişlerinin her zaman daha yaratıcı çalışmalara ön ayak olduğunun da altını çizdi.
İAÜ'nün başarısının akademik ve idari kadronun uyumunun bir sonucu olduğunun altını çizen Aydın, İAÜ'nün yeni hedefinin dünya sıralamasında ilk 500'e girmek olduğunu da sözlerine ekledi.
---
"TEAM SPIRIT IS THE MOST IMPORTANT KEY TO SUCCESS"
Under the leadership of the president of Istanbul Aydın University (IAU) Assoc. Prof. Mustafa Aydın, a "Motivation and Evaluation Meeting" was held in Marmaris to support the achievements of academic and administrative staff.
The motivation meeting was very successful and all the staff enjoyed their time, a boat tour was also held besides the sightseeing tours.
At the meeting, academic achievements and studies of the new academic year were also discussed, Assoc. Prof. Mustafa Aydın expressed the importance he attaches to spending time with all the staff and stated that one of the most important keys to success is the time he spends with his team.
Aydın also underlined that team spirit and exchange of views during the time spent together always lead to more creative works.
Aydın underlined that the success of IAU is a result of the harmony of the academic and administrative staff, and he added that the new goal of IAU is to enter the top 500 in the world rankings.