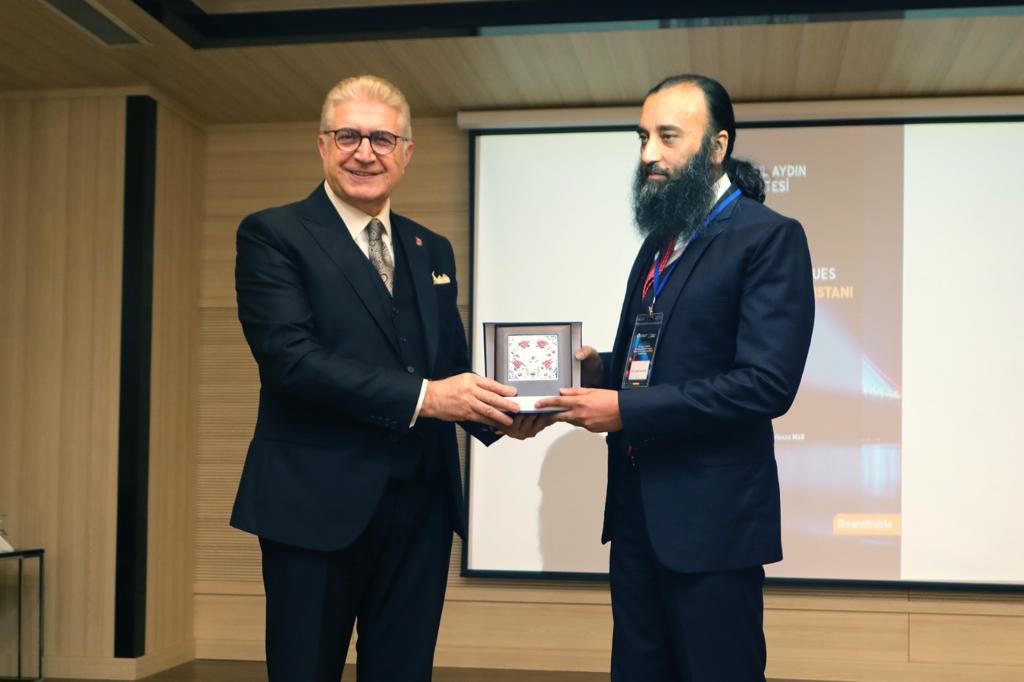 İAÜ Lisansüstü Eğitim Enstitüsü ve Lahore Üniversitesi iş birliğiyle düzenlenen "Bölgesel Güvenlik Sorunlarının Türkiye-Pakistan Perspektiflerinden Değerlendirilmesi" başlıklı etkinlik, İAÜ'nin ev sahipliğinde gerçekleştirildi.
İAÜ T Blok Turkuaz Salon'da gerçekleşen programa, İAÜ Mütevelli Heyet Başkanı Doç. Dr. Mustafa Aydın ve Lahore Üniversitesi Başkanı Awais Raoof da katılarak birer açılış konuşması yaptılar. İAÜ Mütevelli Heyet Başkanı Doç. Dr. Mustafa Aydın konuşmasında, Türkiye-Pakistan arasındaki yakın dostluk ilişkilerinin önemine ve daha fazla iş birliği ile bu ilişkilerin kuvvetlenerek gelecek nesillere aktarılması gerektiğine değindi.
Etkinlik kapsamında kardeş ülke Pakistan'ın çeşitli üniversitelerinde görev yapan akademisyenler, Lahore Üniversitesi temsilcileri ve uzmanlar İAÜ'yü ziyaret etti; heyetler arası fikir alışverişinde bulunuldu. Programda, Türkiye-Pakistan ekseninde bölgesel güvenlik sorunları ve İAÜ ile yapılabilecek iş birlikleri ele alındı.
---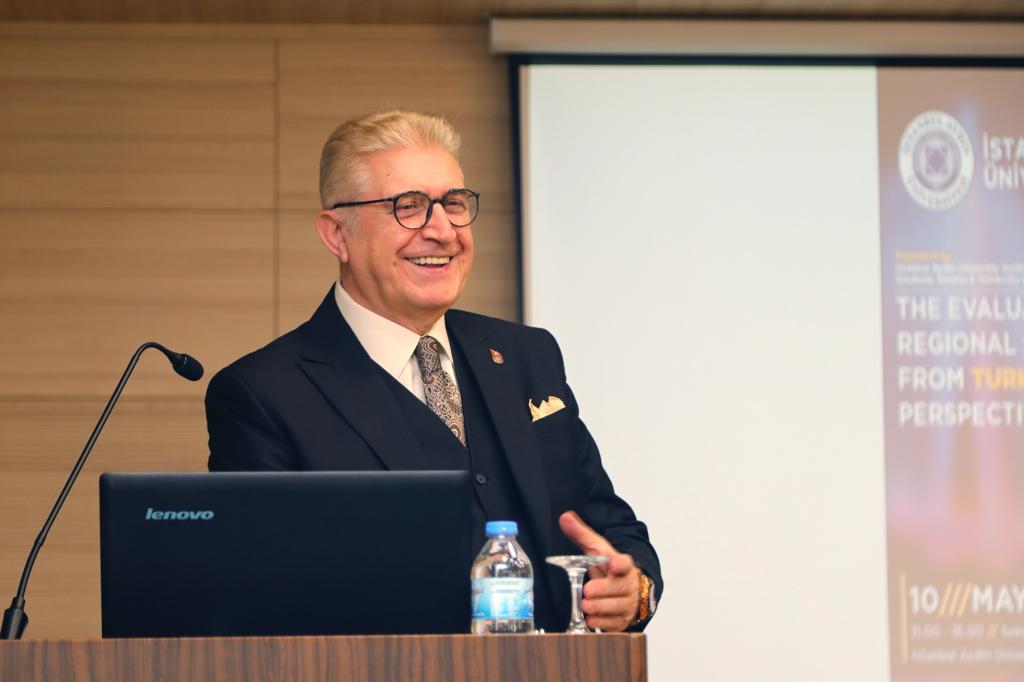 THE EVENT ON "THE EVALUATION OF REGIONAL SECURITY ISSUES FROM TURKISH AND PAKISTANI PERSPECTIVES" HELD AT ISTANBUL AYDIN UNIVERSITY
IAU hosted "The Evaluation of Regional Security Issues from Turkish and Pakistani Perspectives" event, which organized in collaborations between IAU Institute of Graduate Students and Lahore University.
IAU President Assoc. Prof. Mustafa Aydın and Lahore University Chairman Awais Raoof attended the event held at IAU T Block Turquoise Hall and they made their opening speeches. Assoc. Prof. Mustafa Aydın emphasized the importance of close friendship relations between Turkey and Pakistan and these relations should get stronger and transfer to next generations with more collaborations.
The academicians working in various universities of "Brother Country" Pakistan and University of Lahore representatives and experts visited İstanbul Aydın University within the scope of the event. The committees exchanged their ideas among themselves. Regional security problems in the Turkey-Pakistan perspectives and possible collaborations discussed.