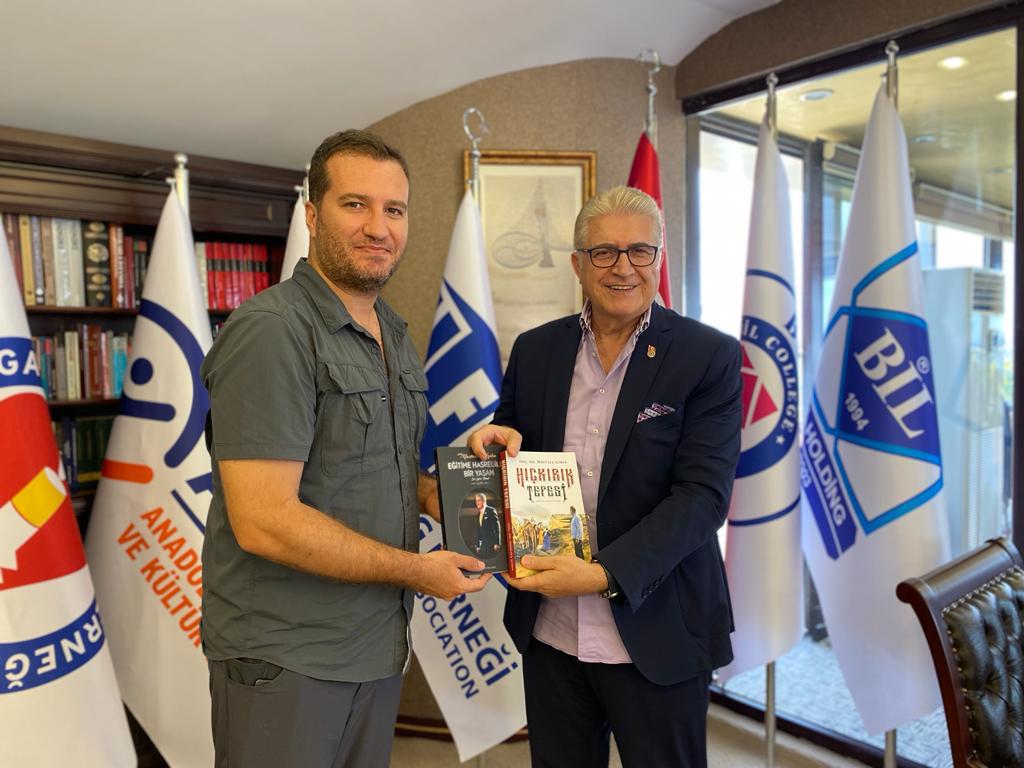 Bozdağ Film'in Kurucusu ve Yönetim Kurulu Başkanı Sn. Mehmet Bozdağ, İstanbul Aydın Üniversitesini (İAÜ) ziyaret etti. Üniversite hakkında bilgi alan Bozdağ, daha sonra İstanbul Aydın Üniversitesi Mütevelli Heyet Başkanı Doç. Dr. Mustafa Aydın ile görüştü. Samimi bir atmosferde gerçekleşen nezaket ziyaretinde, yapılabilecek iş birlikleri ve olası projeler de görüşüldü.
Sn. Mehmet Bozdağ, İAÜ ile ortak geliştirilebilecek projelerden memnuniyet duyacaklarını belirtti. Doç. Dr. Mustafa Aydın da nazik ziyaretleri için Sn. Bozdağ'a teşekkür etti ve kendilerine hediye takdiminde bulundu.
---
THE FOUNDER OF BOZDAG FILM MEHMET BOZDAG VISITED IAU
The founder and The Chairman of Bozdag Film Mehmet Bozdağ visited Istanbul Aydın University. After getting information about the university, Bozdağ met with İstanbul Aydın University President Assoc. Prof. Mustafa Aydın. At the courtesy visit which held in a warm atmosphere, possible collaborations and projects were discussed.
Mehmet Bozdağ stated that he would be pleased with the common projects that can be developed with IAU. Assoc. Prof. Mustafa Aydın thanked to Bozdağ for his kindly visit and presented him a gift.