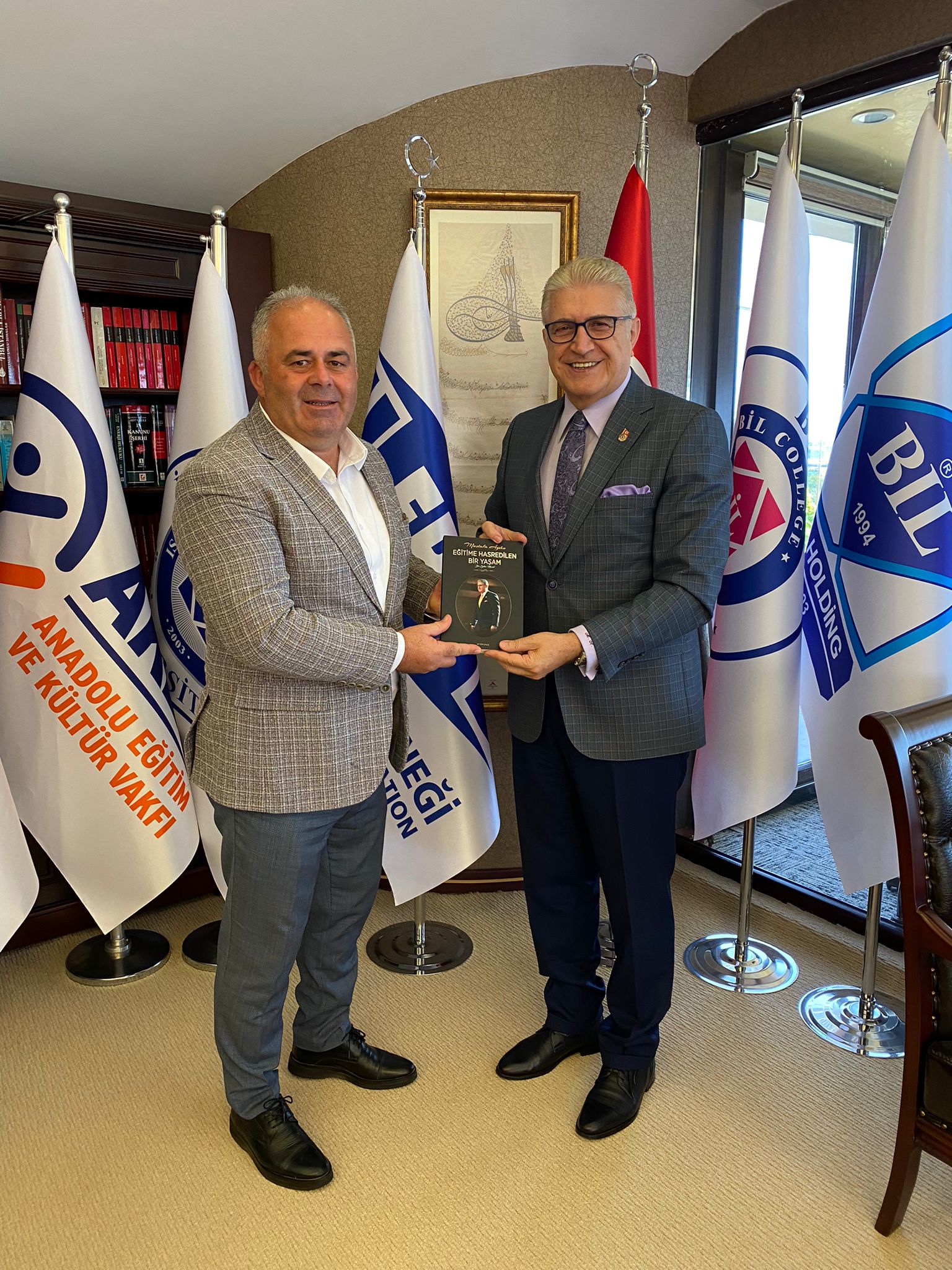 Çatalca Belediye Başkanı Sayın Mesut Üner, İstanbul Aydın Üniversitesini (İAÜ) ziyaret ederek İAÜ Mütevelli Heyet Başkanı Doç. Dr. Mustafa Aydın ile görüştü. Birlikte yürütülecek ortak projelerin istişare edildiği görüşmede, ilgili hazırlıklar ve proje kararları değerlendirildi.
Doç. Dr. Mustafa Aydın, Sayın Mesut Üner'e kitaplarından hediye takdiminde bulundu ve "Sayın Başkanımıza başarı dileklerimizi ifade ediyor, samimi ziyaretleri için teşekkür ediyoruz." dedi.
---
ÇATALCA MAYOR MESUT ÜNER VISITED ASSOC. PROF. MUSTAFA AYDIN
The Mayor of Çatalca Mesut Üner visited İstanbul Aydın University and met with IAU President Assoc. Prof. Mustafa Aydın. In the meeting that common projects to be carried out together were discussed, related preparations and projects decisions were evaluated.
Assoc. Prof. Mustafa Aydın presented one of his own books to Mesut Üner and he said "We would like to express our wishes for success to respectable Mayor and thank him for his sincere visit."