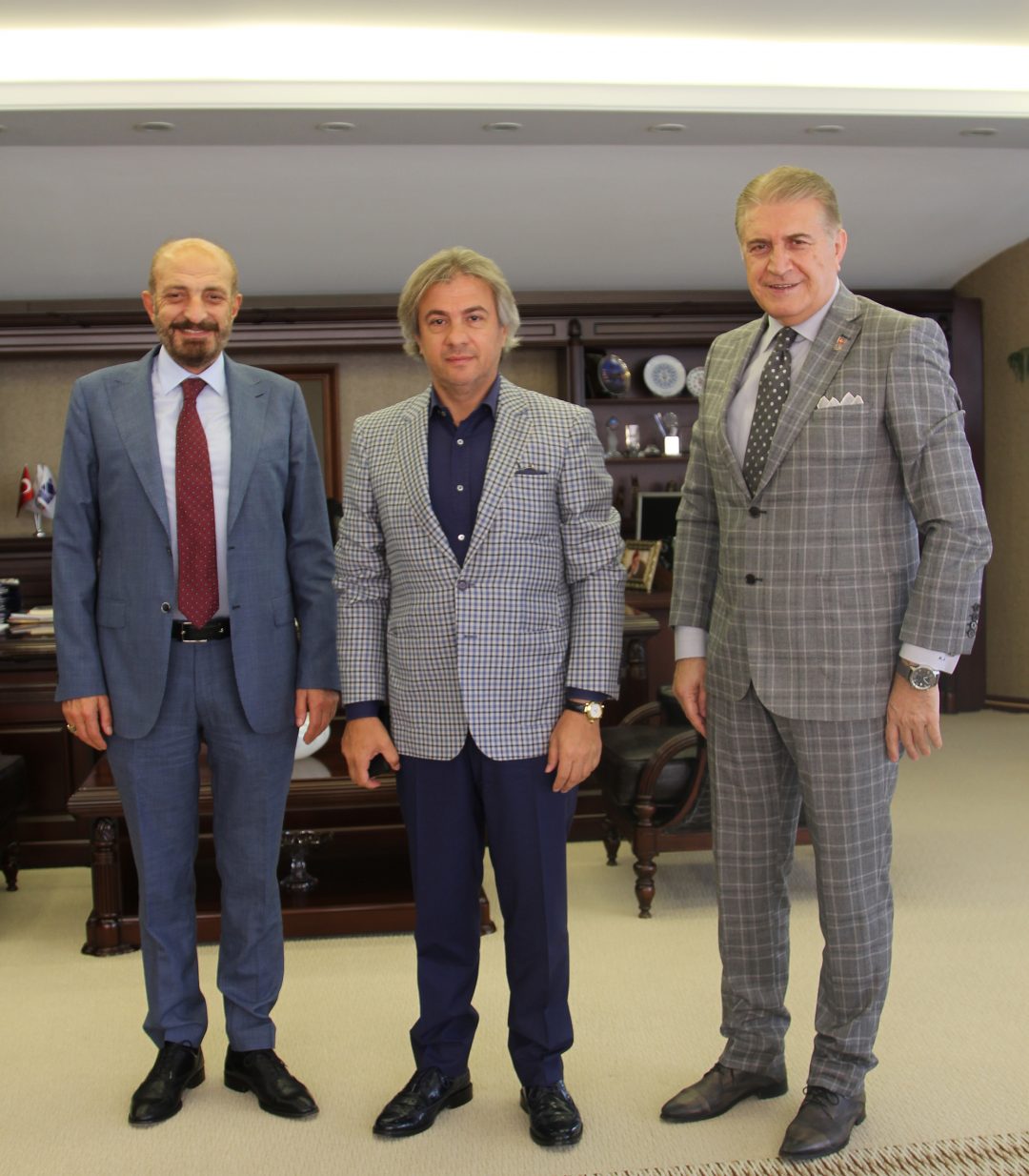 Cumhurbaşkanı Recep Tayyip Erdoğan, Cumhurbaşkanlığı Külliyesi'nde Dış Ekonomik İlişkiler Kurulu (DEİK) bünyesindeki iş adamları ve büyükelçilerle iftarda bir araya geldi.
Ramazanın Müslümanlar ve tüm insanlık için hayırlara vesile olmasını dileyen Erdoğan, "Bu mübarek ayı bölgemizde ve dünyada her gün yeni acıların yaşandığı günlerde idrak ediyoruz. Halbuki ramazan, barış ayıdır, huzur ayıdır, paylaşma, dayanışma, yardımlaşma ayıdır." diye konuştu.

Cumhurbaşkanı Erdoğan'ın verdiği iftar yemeğine Ekonomi Bakanı Nihat Zeybekci, AB Bakanı Ömer Çelik'in yanısıra Dış Ekonomik İşler Kurulu (DEİK) İş Konseyleri Başkanları, DEİK'e mensup işadamları, Eğitim Ekonomisi İş Konseyi (EEİK) Başkanı Dr.Mustafa Aydın ve Ankara'daki büyükelçiler geldi.
---

President Erdogan Meets with Businessmen and Foreign Ambassadors at Iftar Dinner.
President Recep Tayyip Erdogan hosted an iftar dinner for foreign ambassadors and chairs of DEIK ( Foreign Economic Relations Council) Business Councils at the Presidential Palace.
Wishing month of Ramadan to bring peace to Muslims and the humanity, Erdogan said, "We are having this holy month of Ramadan during when we hear painful news every day in the region as well as around the world. In fact, Ramadan is a month of peace, solidarity, prosperity and helping others."
Minister of Economics Nihat Zeybekci, Europen Union Minister Omer Celik, DEIK chairs of business councils, businessmen of DEIK, Economics of Education Business Council chair Dr. Mustafa Aydin and ambassadors in Ankara attended the iftar dinner.
15.06.2016