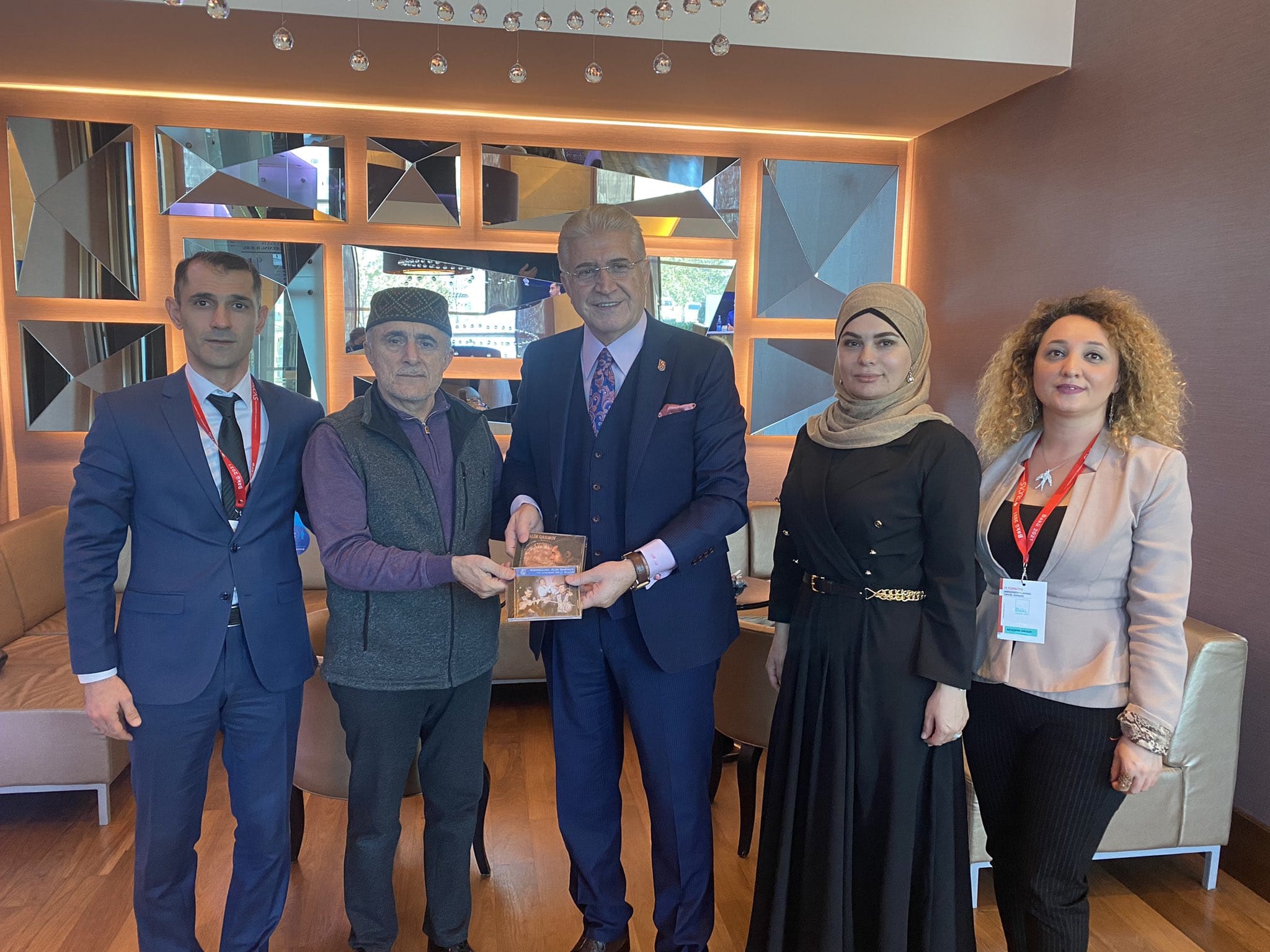 İstanbul Aydın Üniversitesi (İAÜ) Mütevelli Heyet Başkanı Doç. Dr. Mustafa Aydın, Azerbaycan ziyaretinde Azerbaycan Devlet Sanatçısı Alim Qasimov ile bir araya geldi. Torunu İstanbul Aydın Üniversitesi'nde burslu okuyan Qasimov, Aydın'a desteklerinden ötürü teşekkürlerini sunarak kasetlerini hediye etti. Görüşmede iki ülkenin kadim tarihî mirasına dikkat çeken Aydın, bu mirasta kültür-sanatın yerinin ve öneminin büyük olduğuna vurgu yaptı.
İki ülkenin kültür ve sanat alanlarında ikili ilişkileri geliştirmek için attığı adımları yakından takip ettiklerini vurgulayan Aydın, üniversite olarak da kültür-sanat faaliyetlerini her zaman desteklediklerini belirtti.
---
A MEETING WITH STATE ARTIST ALİM QASIMOV
The president of Istanbul Aydın University (IAU) Assoc. Prof. Mustafa Aydın met with Azerbaijan State Artist Alim Qasimov during his visit to Azerbaijan. Qasimov, whose granddaughter studied at Istanbul Aydın University with a scholarship, thanked Aydın for his support and presented his cassettes to Aydın. Drawing attention to the ancient historical heritage of the two countries during the meeting, Aydın emphasized that the place and importance of culture and art in this heritage is great.
Emphasizing that they closely follow the steps taken by the two countries to develop bilateral relations in the fields of culture and art, Aydın stated that they always support cultural and artistic activities as a university.