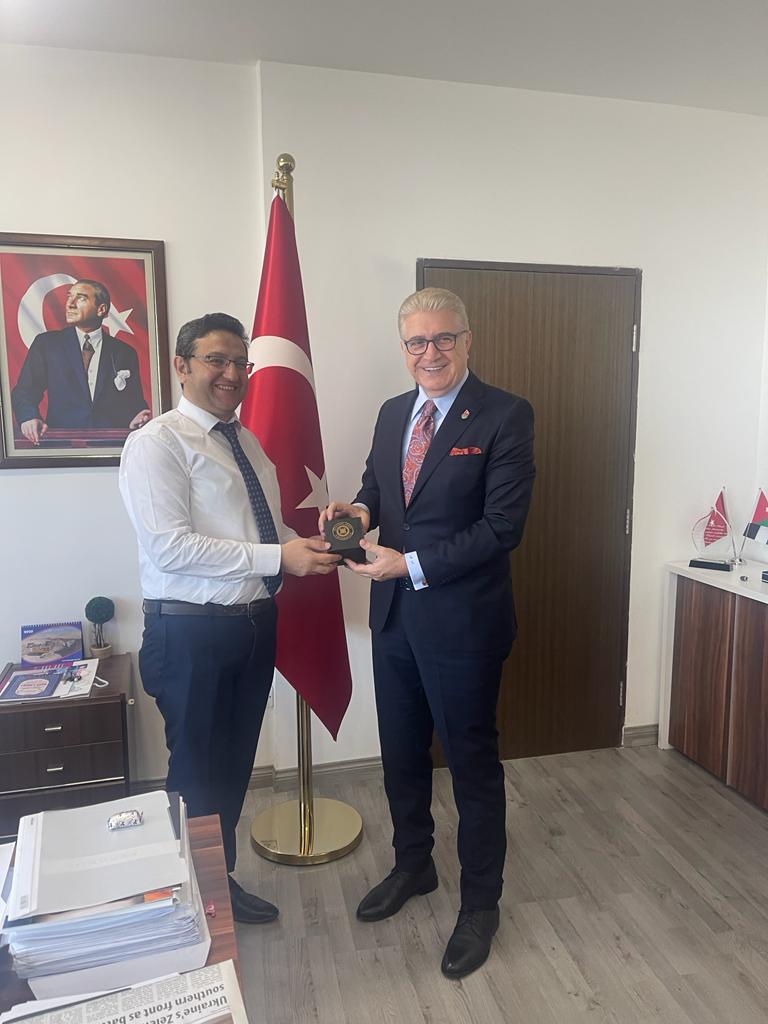 İstanbul Aydın Üniversitesi (İAÜ) Mütevelli Heyet Başkanı Doç. Dr. Mustafa Aydın'ın Ürdün gezisindeki bir başka ziyaret noktası Amman Ticaret Başmüşaviri Murat Albayrak Bey'in makamı oldu. İkili arasında eğitim ve ekonomi konularında kapsamlı bir sohbet gerçekleştirildi.
İAÜ Mütevelli Heyet Başkanı Doç. Dr. Mustafa Aydın, görüşme sonrasında "Eğitim ve ekonomi alanındaki bu verimli sohbetimizden ve misafirperverliğinizden dolayı içten teşekkürlerimi sunuyorum." dedi ve geleceğe yönelik iyi dileklerde bulundu.
---
ASSOC. PROF. DR. MUSTAFA AYDIN VISITED AMMAN EMBASSY CHIEF COUNSELOR OF COMMERCE MURAT ALBAYRAK
An additional location of the visit of Istanbul Aydın University (IAU) President Mustafa Aydın during his Jordan trip was the office of Amman Chief Counselor of Commerce Murat Albayrak. A comprehensive dialogue was held between the two on education and the economy.
IAU President Assoc. Dr. Mustafa Aydın has made remarks regarding the meeting as well as expressed his good wishes for the future. "I would like to express my sincere thanks for this productive conversation in the field of education and economy, and your hospitality."