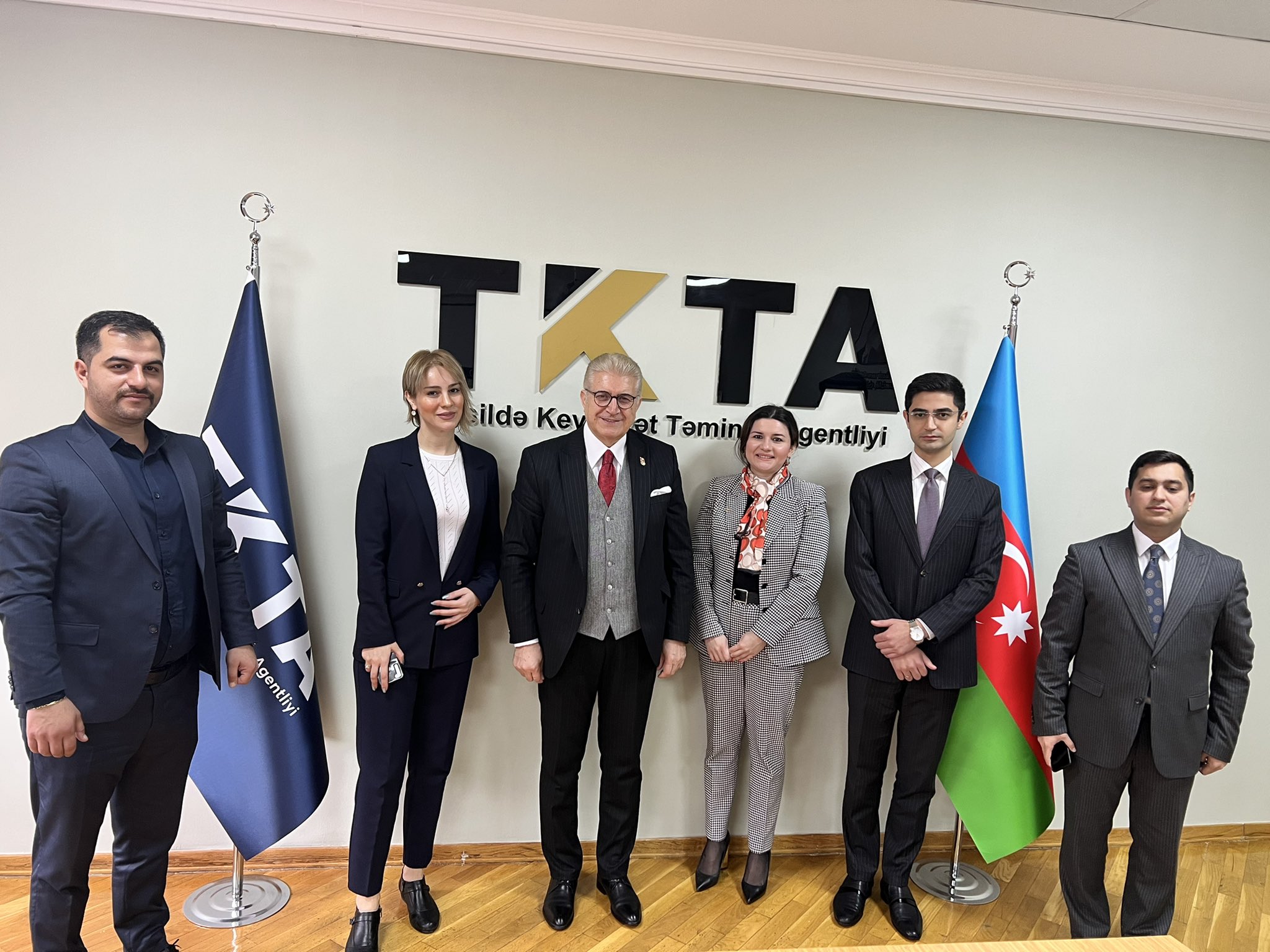 Doç. Dr. Mustafa Aydın, Azerbaycan'da bir dizi ziyaret gerçekleştirdi. Ziyaretin ilk gününde Eğitimde Kalite Güvencesi Ajans Başkanı Ülker Sattarova ve heyetiyle görüşen Aydın, EURAS ve TKTA (Azerbaycan Eğitimde Kalite Güvencesi Ajansı) arasında yapılabilecek iş birliklerine yönelik fikir alışverişlerinde bulundu.
Türkiye'den ön lisans mezunu olan ya da uzaktan eğitim gören Azerbaycanlı gençlerin, Azerbaycan'da diploma tanınırlığı noktasında yaşadıkları denklik sorununun da gündeme geldiği görüşmede; bu sorunun yeni eğitim kanununa yönelik öneriler çerçevesinde giderileceğine ve konunun ilgililerin gündeminde olduğuna yönelik hususlar da konuşuldu.
---
ASSOC. PROF. MUSTAFA AYDIN VISITED AZERBAIJAN & AYDIN MET WITH THE HEAD OF THE QUALITY ASSURANCE IN EDUCATION AGENCY, ÜLKER SATTAROVA DURING THE VISIT
Assoc. Prof. Mustafa Aydın had series of trips in Azerbaijan. On the first day meeting was with the Head of the Quality Assurance in Education Agency Ülker Saatarova and her team. They discussed possible cooperations between EURAS (Eurasian Universities Union) and TKTA (Təhsildə Keyfiyyət Təminatı Agentliyi-Education Quality Assurance Agency).
The certificate of equivalence problems for recognition of Azerbaijani students those who have an associate degree or distance education from Turkey were on the agenda. Afterward, It was discussed that this problem would be resolved as a result of the new education law proposals and on the agenda of the authorities.