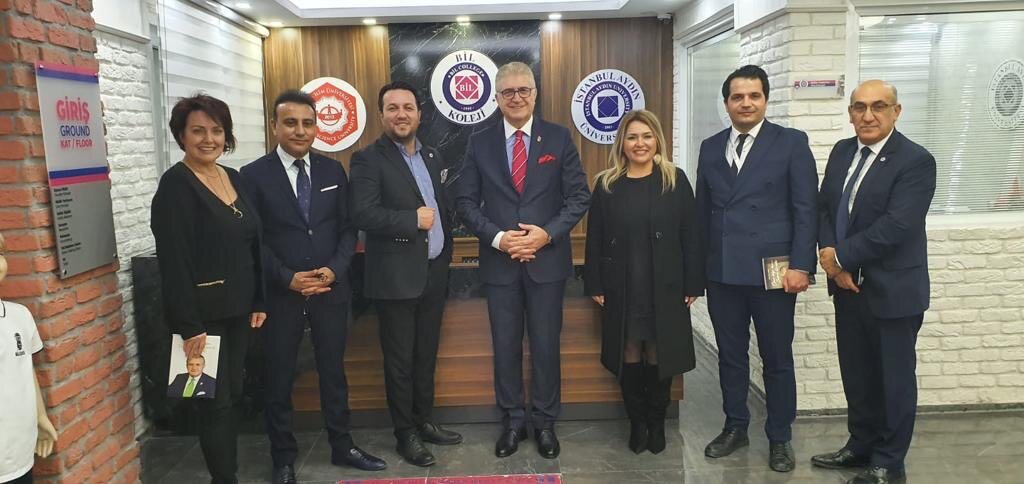 BİL Eğitim Kurumları Yönetim Kurulu Başkanı Doç. Dr. Mustafa Aydın, Ataşehir BİL Batı Koleji ve İçerenköy BİL Kolejlerini ziyaret etti.
Aydın ziyaretinde; Kurucular Kurulu Üyeleri olan Bekir Keskin ve Burak Serhat'la birlikte, tüm öğretmen ve öğrencilerle de bir araya geldi.
Yeni eğitim-öğretim yılında, 2022 stratejilerini gerçekleştirmek ve uygulamaları sürdürülebilir hâle getirebilmek adına yürütülen tüm çalışmalarının devam etmesi gerektiğini ifade eden Aydın; araştırmaların yeni nesil öğrencilerin güncel ihtiyaçları doğrultusunda ilerlemesinin de önemli olduğunu vurguladı.
---
ASSOC. PROF. MUSTAFA AYDIN VISITED BIL COLLEGES
The chairman of BİL Educational Institutions Board Assoc. Prof. Mustafa Aydın visited Ataşehir BİL Batı College and İçerenköy BİL Colleges.
During his visit, Aydın met all teachers and students with members of the Board of Founders Bekir Keskin and Burak Serhat.
Aydın stated that all the works carried out in order to realize the 2022 strategies and make the practices sustainable in the new academic year should continue.  He also emphasized that it is important to conduct researches in line with the current needs of new generation students.