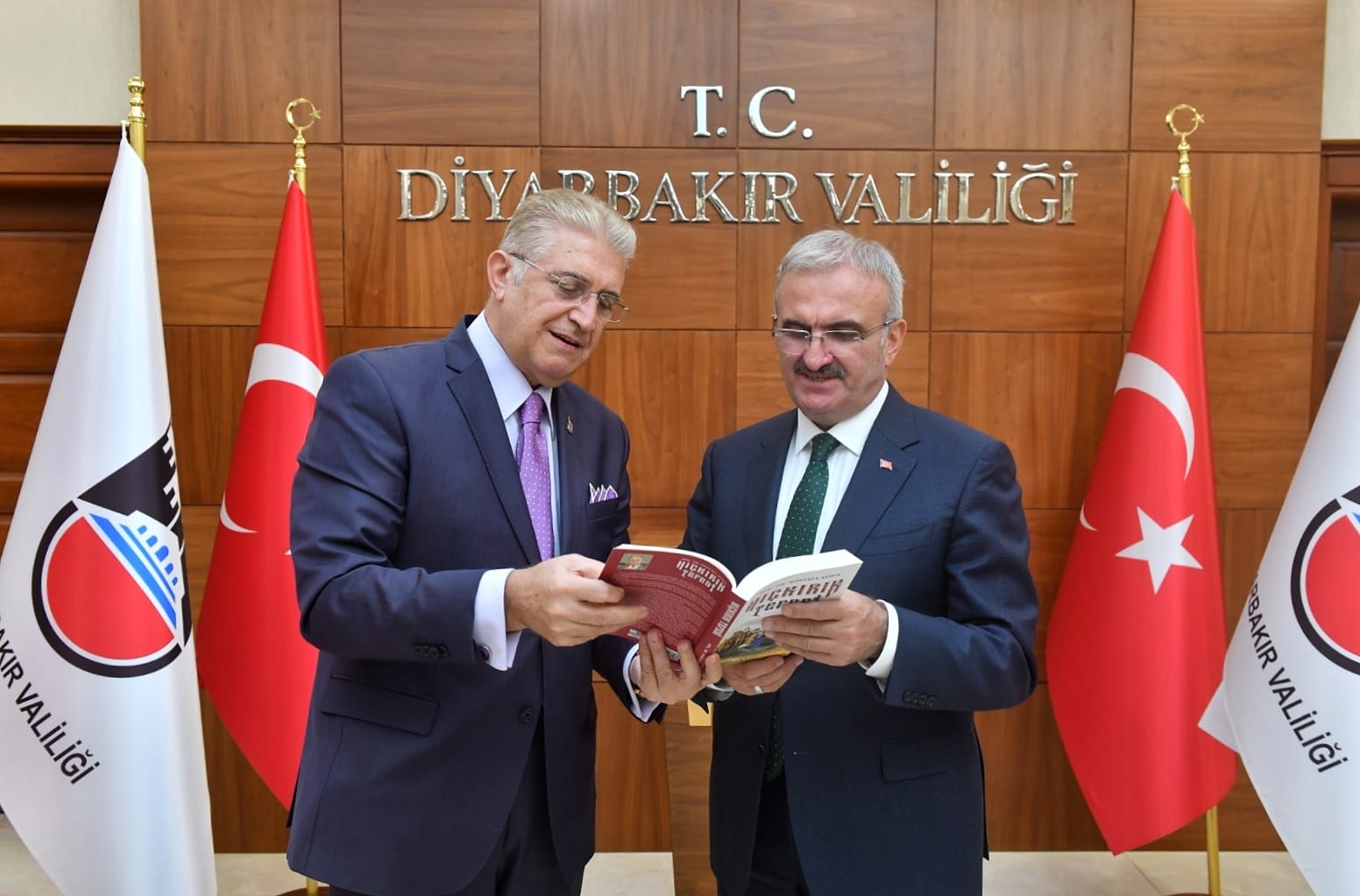 BİL Eğitim Kurumları Yönetim Kurulu Başkanı Doç. Dr. Mustafa Aydın Diyarbakır BİL Koleji ziyaretinin ardından Diyarbakır Valisi Sn. Münir Karaloğlu ile görüşme gerçekleştirdi.
Valilik makamında gerçekleştirilen ziyarette Vali Karaloğlu, ziyaretten duyduğu memnuniyeti ifade ederek Doç. Dr. Mustafa Aydın'a teşekkür etti.
Aydın, eğitim kurumları ve Diyarbakır Valiliği arasında iş birliğini teşvik etmek, bölge dillerinde öğretim etkinliklerini desteklemek amacıyla çalışmaların artırılması için önderlik etmeye hazır olduklarını dile getirdi.
---
ASSOC. PROF. MUSTAFA AYDIN VISITED THE GOVERNOR OF DİYARBAKIR MÜNİR KARALOĞLU
After the president of BİL Educational Institutions Assoc. Prof. Mustafa Diyarbakır BİL College visited, he had a meeting with Diyarbakır Governor, Mr. Münir Karaloğlu.
During the meeting at the Governor's Office, Governor Karaloğlu expressed his gratitude with the visit, and he thanked Assoc. Prof. Mustafa Aydın.
Aydın expressed that they are ready to take the lead in increasing the efforts to encourage cooperation between educational institutions and Diyarbakır Governor's Office and to support teaching activities in the regional languages.