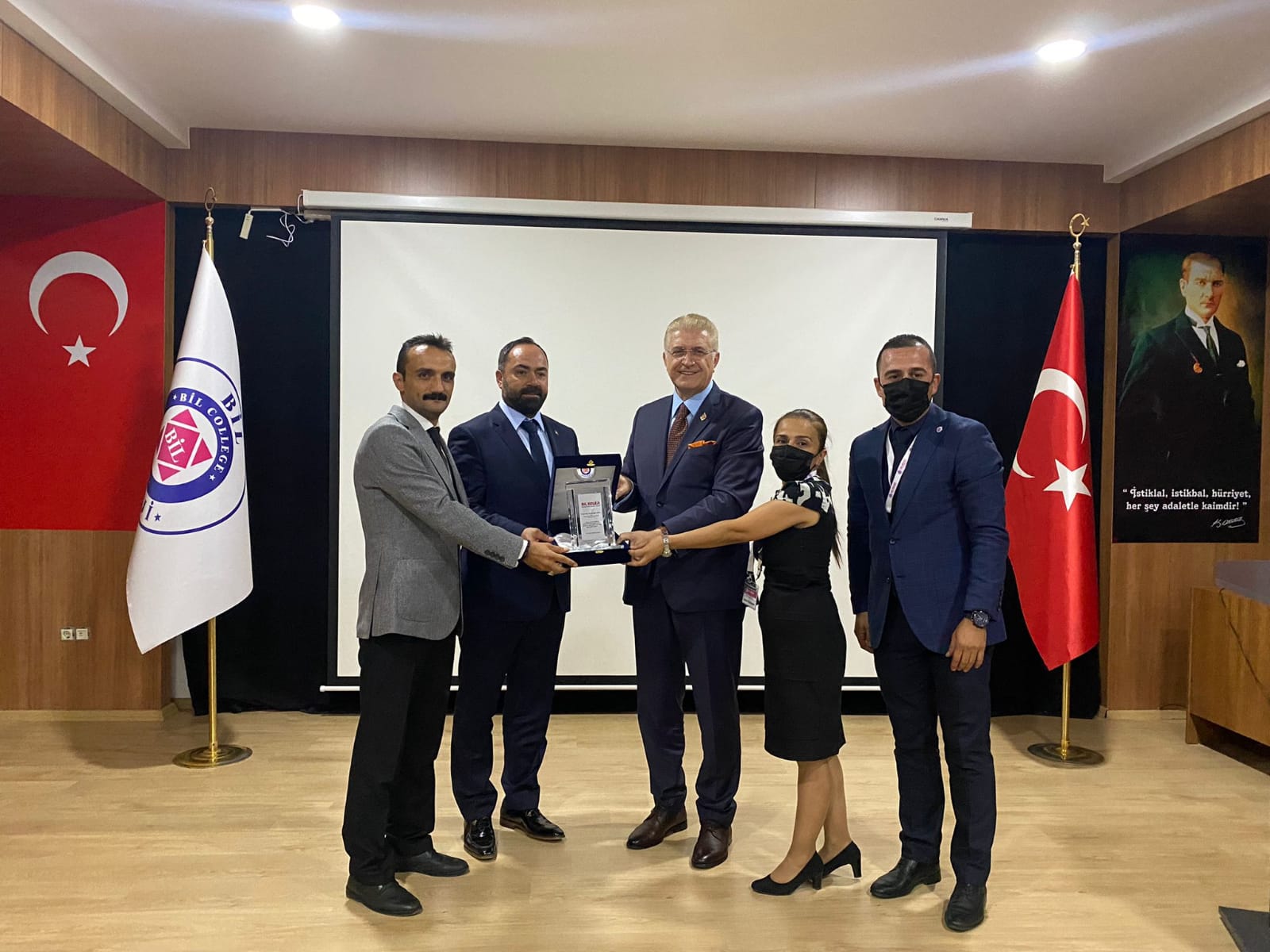 BİL Eğitim Kurumları Yönetim Kurulu Başkanı Doç. Dr. Mustafa Aydın Gaziantep'e giderek Gaziantep Bil Kolejini ziyaret etti.
Ziyaretinde öğretmen ve yöneticilerle bir araya gelen Doç. Dr. Aydın, marka bütünlüğü ve marka büyümesi hakkında bilgilendirmelerde bulundu.
Ziyaretinde, eğitim sisteminde dünyanın gidişatını yakından takip eden, teknoloji ve bilimsel alanda iyi yetişmiş, özgür beyinlerin hedeflenmesi gerektiğini vurgulayan Aydın, başarı için yerel dinamiklerin de tek başına yeterli olmayacağının altını çizdi. Aydın, "İşte biz onun için inovasyon diyoruz. İşte biz onun için geleceğimizin Cumhurbaşkanlarını, geleceğimizin bakanlarını, iş insanlarını, akademisyenlerini, bu inovasyon anlayışı içerisinde yetiştirmeye çalışıyoruz." diye konuştu.
---
ASSOC. PROF. MUSTAFA AYDIN IS ​​IN GAZIANTEP BİL COLLEGE
The president of BİL Educational Institutions Assoc. Prof. Mustafa Aydın went to Gaziantep and visited Gaziantep Bil College.
Assoc. Prof. Aydın met with teachers and administrators gave information about brand integrity and brand growth.
In his visit, Aydın emphasized that the education system should target well-educated free minds in the field of technology and science, who closely follow the course of the world, and underlined that local dynamics alone would not be sufficient for success. "That's why we focus on innovation. That is why we are trying to train our future Presidents, our future ministers, business people and academics within this understanding of innovation." he said.