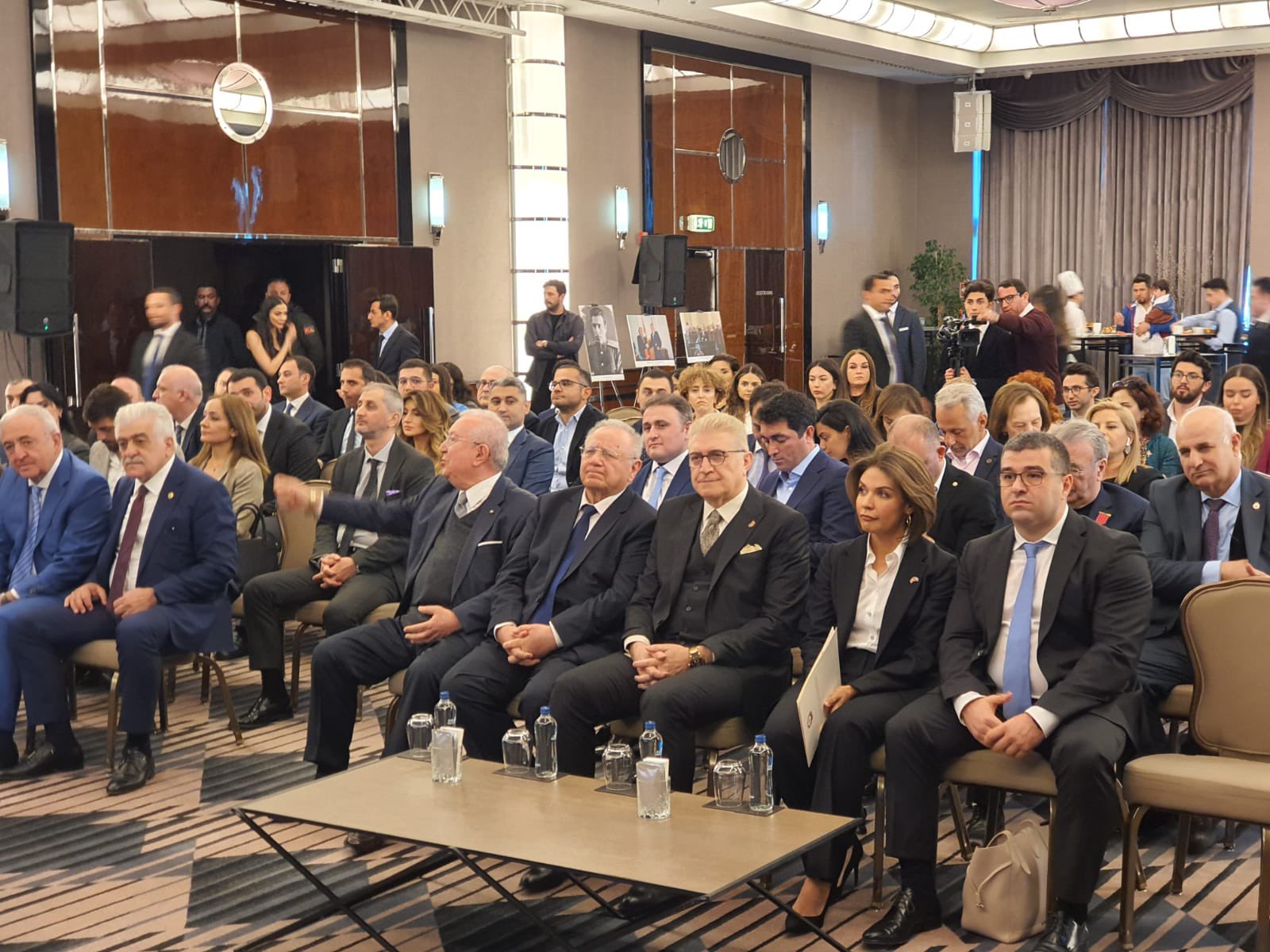 Azerbaycan İstanbul Başkonsolosluğu tarafından, Azerbaycan'ın 3. Cumhurbaşkanı olan Haydar Aliyev'in 99. doğum yıl dönümü anısına etkinlik düzenlendi. Etkinlikte Haydar Aliyev'in zengin hayat ve iş tecrübesine şahitlik etmiş siyaset ve bilim insanları, kendi hatıralarını paylaştılar.
İAÜ Mütevelli Heyet Başkanı Doç. Dr. Mustafa Aydın da etkinliğe katılarak bir konuşma gerçekleştirdi. ""Azerbaycan benim yüreğim, nefesim ve hayatımdır." sözleriyle ülkesine bağlılığını dile getiren, kendini halkına adayan, vatanı için mücadeleyle dolu 80 yıllık bir ömür veren Haydar Aliyev'i rahmet minnetle anıyoruz." diyen Aydın; konuşmasında Haydar Aliyev'in Azerbaycan tarihindeki önemine ve Türkiye-Azerbaycan kardeşliğine de değindi.
---
ASSOC. PROF. MUSTAFA AYDIN ATTENDED IN HAYDAR ALIYEV'S 99TH BIRTH ANNIVERSARY MEMORY PROGRAM
The Consulate General of Azerbaijan organized the event to commemorate the 99th birthday of Heydar Aliyev, the 3rd President of Azerbaijan in İstanbul. Politicians and scientists who witnessed Haydar Aliyev's experienced work life shared their memories.
IAU President Assoc. Prof. Mustafa Aydın attended to the event and made a speech. Saying "We commemorate with mercy and gratitude Haydar Aliyev, who uttered his loyalty to his country with his "Azerbaijan is my heart, my breath and my life. He devoted himself to his people and gave a life of 80 years full of struggle for his homeland." In addition, Aydın mentioned the importance of Heydar Aliyev in the history of Azerbaijan and the Turkey-Azerbaijan brotherhood.