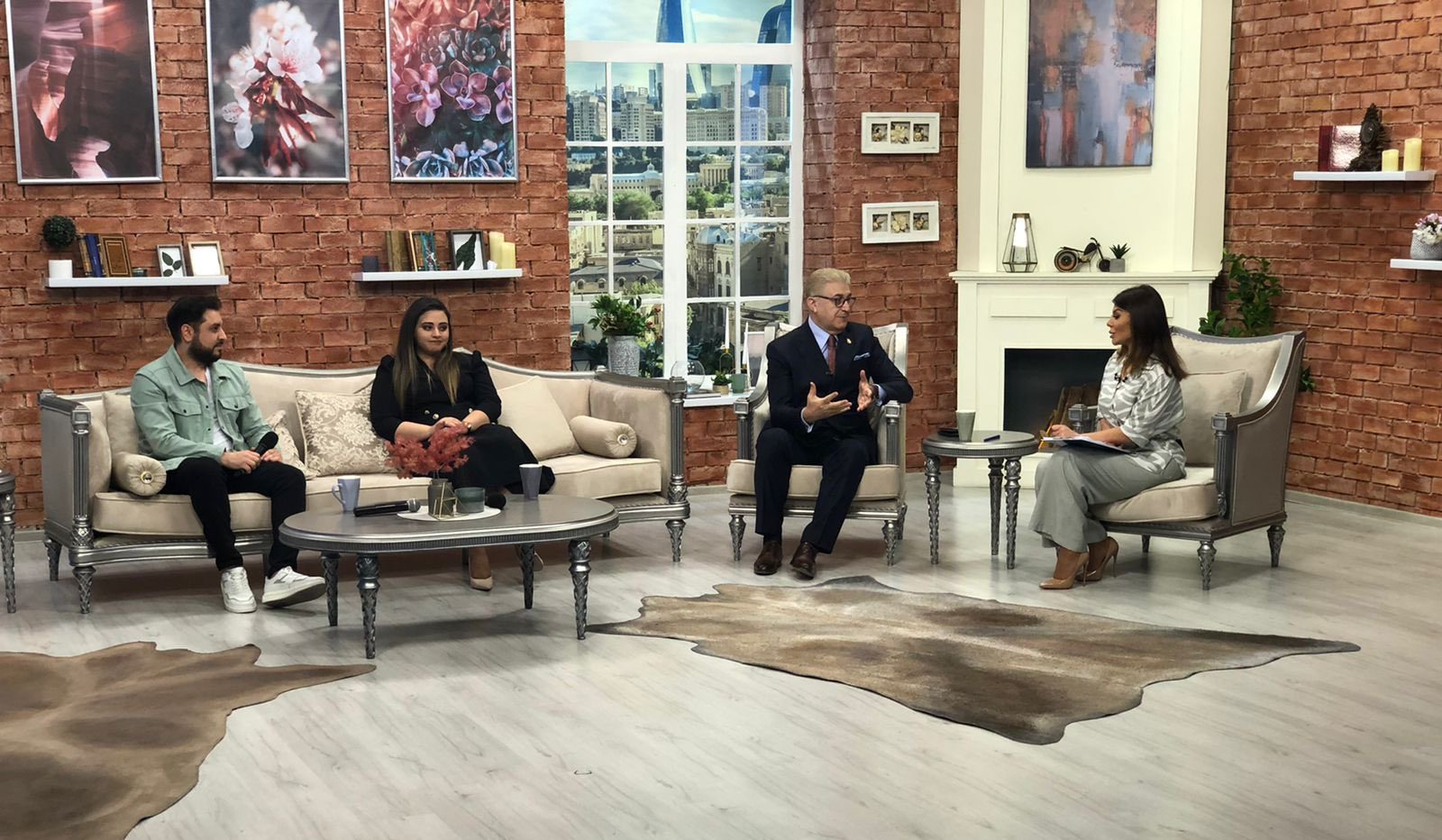 İstanbul Aydın Üniversitesi (İAÜ) Mütevelli Heyet Başkanı Doç. Dr. Mustafa Aydın, Hazar TV'nin konuğu oldu. Bir önceki gün Teknofest Azerbaycan'a katılan Doç. Dr. Mustafa Aydın, "Teknofest aslında bir üniversitedir. Bizlere öz güveni getirdi. İstersek neleri ortaya koyabileceğimizi gösteren bir platform oldu!" dedi.
Programda Azerbaycan ziyaretinin neleri kapsadığını, Azerbaycan'daki üniversiteler ile İAÜ'nün yapmış olduğu iş birliklerinin ve projelerin önemini ifade eden Doç. Dr. Mustafa Aydın; gerçekleştirilen seminer ve yayın çalışmalarından da bahsetti.
---
ASSOC. PROF. MUSTAFA AYDIN WAS GUEST OF HAZAR TV
Istanbul Aydın University President Assoc. Prof. Mustafa Aydın was guest of Hazar Tv in Azerbaijan. "Teknofest is the university. It gives us self-confidence feeling. It becomes a platform to show us what we can do if we want!"
He added that Azerbaijan contains the importance of cooperation and projects between Azerbaijan universities and IAU, Aydın also mentioned about the seminars and publications.