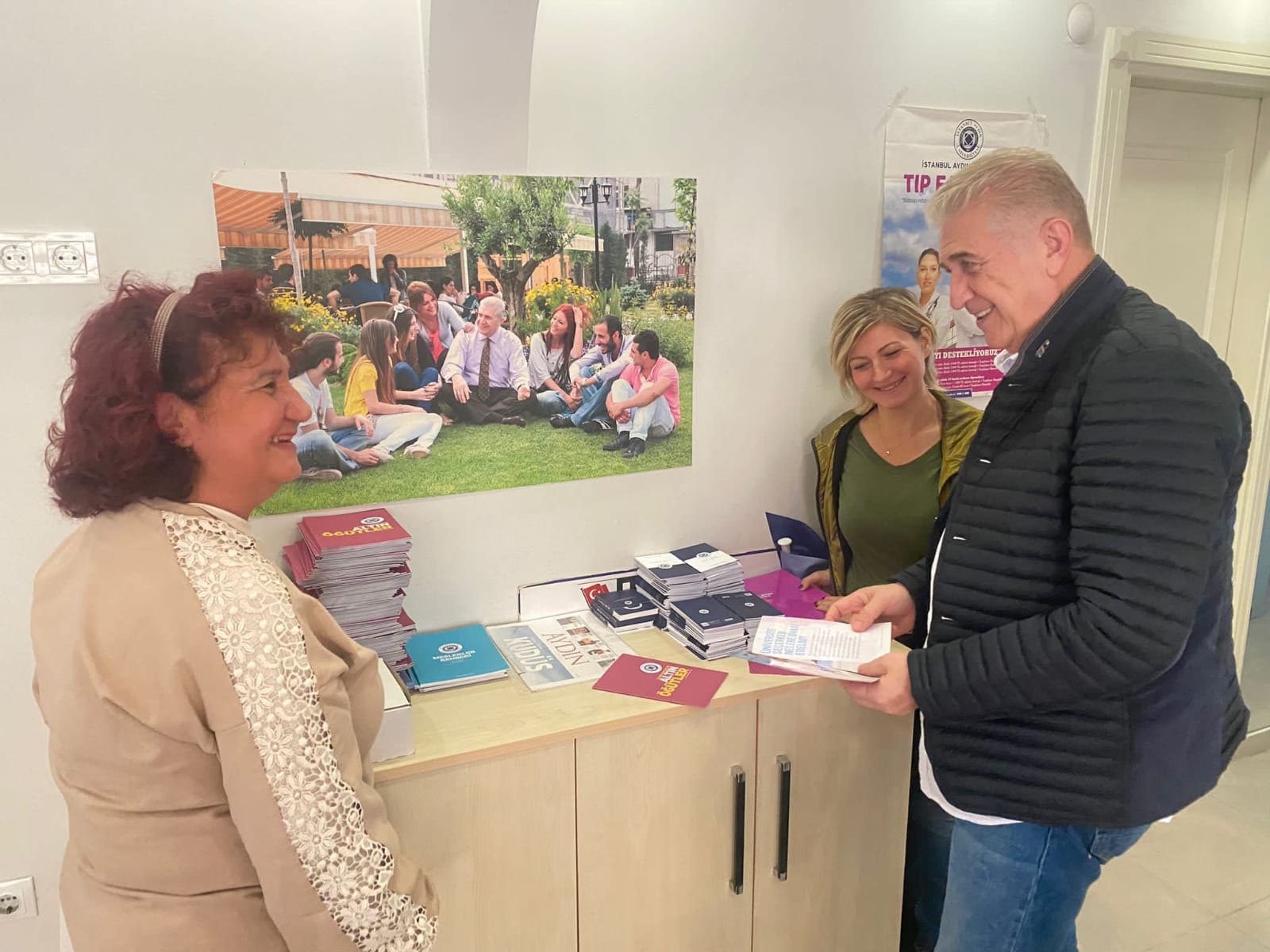 İstanbul Aydın Üniversitesi (İAÜ) Mütevelli Heyet Başkanı Doç. Dr. Mustafa Aydın, İAÜ'nün Antalya temsilciliğini ziyaret etti.
Doç. Dr. Mustafa Aydın, bölge temsilciliklerinin üniversiteler için önemine dikkat çekti. Bölge temsilcilerine düşen görevlerin altını çizen Aydın, temsilcilerin o bölgeyi anlama, üniversitenin o şehir ve bölgeyle bütünleşmesinin sağlanması konusunda yaptıkları araştırmaların yerel kalkınmada da çok önemli olduğunu vurguladı.
Aydın, Türkiye'de, özellikle yeni kurulan üniversitelerin çağdaş işlevler çerçevesinde, kentsel/bölgesel ekonomiye nasıl katkıda bulunabilecekleri, hangi kurumsal farklı adımların atılabileceğini göstermeleri noktasında Ar-Ge çalışmalarının da yapılması gerektiğini sözlerine ekledi.
---
ASSOC. PROF. MUSTAFA AYDIN VISITED IAU ANTALYA REPRESENTATIVE OFFICE
The president of Istanbul Aydın University (IAU) Assoc. Prof. Mustafa Aydın visited IAU Antalya representative office.
Assoc. Dr. Mustafa Aydın drew attention to the importance of regional representations for universities. Underlining the duties of the regional representatives, Aydın emphasized that the researches carried out by the representatives in understanding that region and ensuring the integration of the university with a city and region are also very important in local development.
Aydın added that R&D studies should also be carried out in Turkey, especially in order to show how newly established universities can contribute to the urban/regional economy within the framework of contemporary functions, and what different institutional steps can be taken.