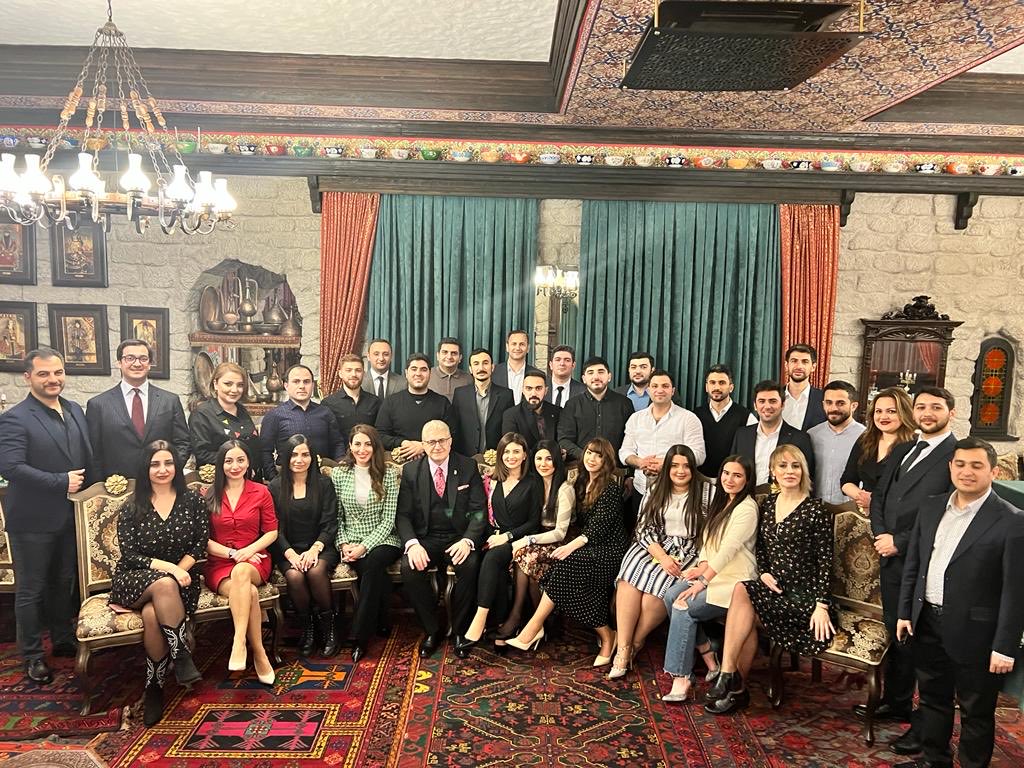 Doç. Dr. Mustafa Aydın, Azerbaycan'da kurulan İAÜ Azerbaycan Mezunlar Birliği tarafından düzenlenen mezunlar buluşmasına katıldı.
İstanbul Aydın Üniversitesinden mezun olmuş Azerbaycanlı gençlerin İAÜ Mütevelli Heyet Başkanı Doç. Dr. Mustafa Aydın ile bir araya gelebilmesi için organize edilen yemekte, Azerbaycan'ın en saygın kurumlarında görev yapan mezunlar eğitim yaşamlarıyla ilgili hatıraları paylaşarak birlikte olmanın sevincini yaşadılar.
Azerbaycan'da en çok tercih edilen vakıf üniversitesi olan İstanbul Aydın Üniversitesinin mezun gençleri, geleceğe dönük hedefleri ve planları noktasında da karşılıklı fikir alışverişinde bulundular.
---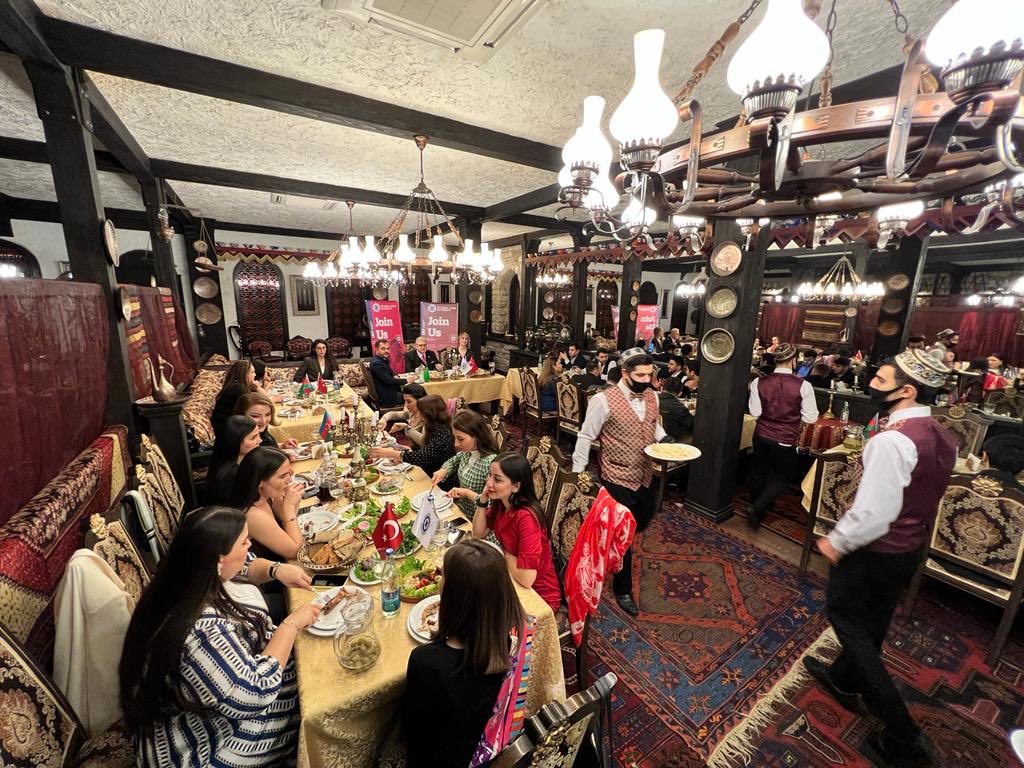 ASSOC. PROF. MUSTAFA AYDIN ATTENDED TO THE STUDENT MEETING ORGANIZED BY IAU AZERBAIJAN ALUMNI ASSOCIATION
Assoc. Prof. Mustafa Aydın attended to the alumni meeting organized by IAU Azerbaijan Alumni Association established in there.
Azerbaijani students, who graduated from Istanbul Aydın University and now employed in the most prestigious institutions of Azerbaijan, shared their memories about their education life at the organized dinner .
Alumni students of Istanbul Aydın University which is the most preferred foundation university in Azerbaijan, shared their ideas about their future goals and plans.