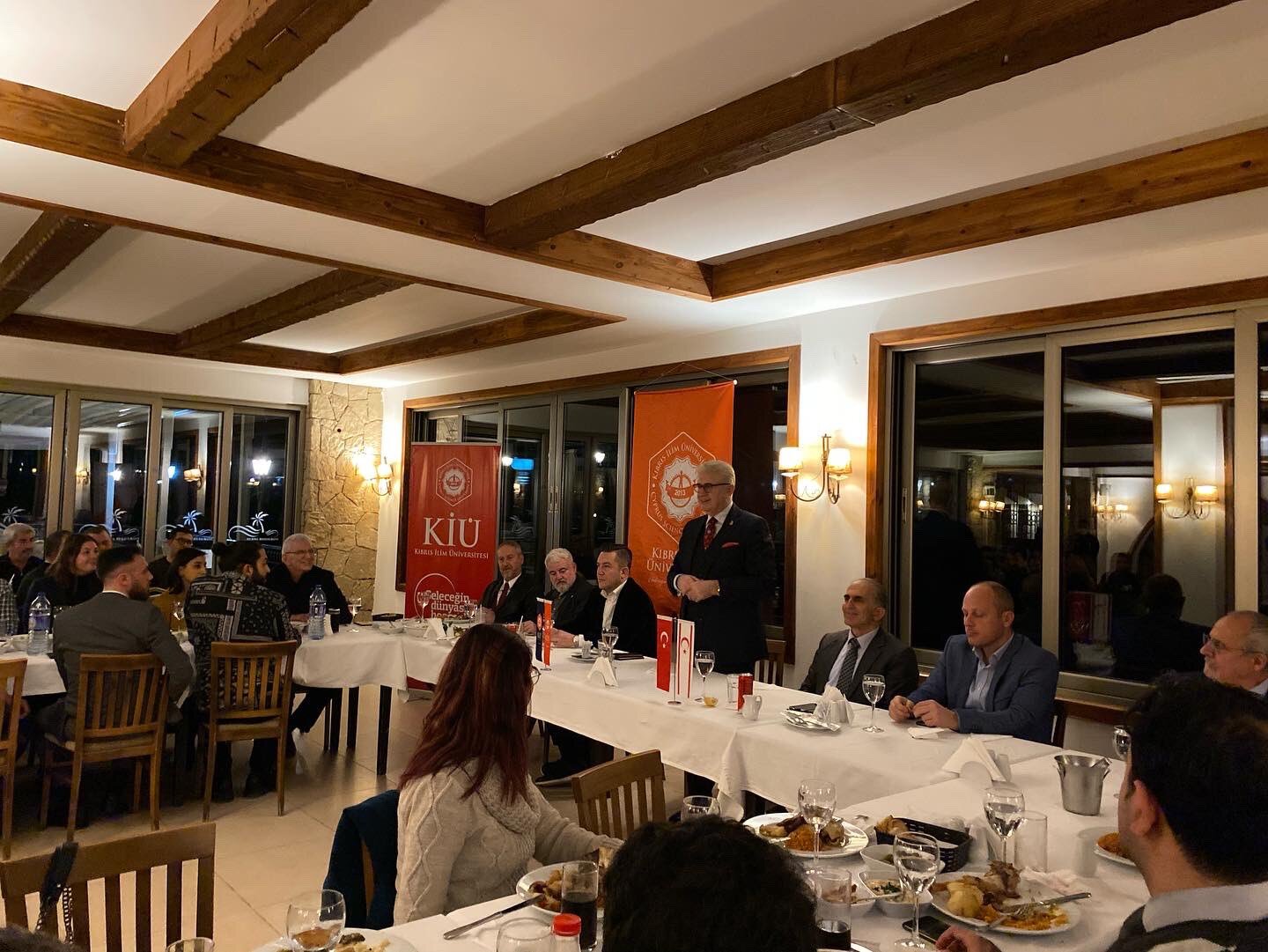 Doç. Dr. Mustafa Aydın, Kıbrıs İlim Üniversitesine ziyarette bulunarak, Girne'de uygulamalı eğitimler için hazırlanan yeni alanları inceledi.
Kıbrıs İlim Üniversitesi Onursal Başkanı Doç. Dr. Mustafa Aydın, ziyaretinde gerek üniversitenin yönetim ve eğitim kadrosu ile gerekse de öğrencileri ile bir araya gelerek üniversitenin yakın dönem eğitim planlamaları ile ilgili değerlendirmeleri aldı. Aydın, değerlendirme görüşmelerinden sonra ise üniversite yönetimi ve personeliyle motivasyon yemeğinde bir araya geldi.
---
ASSOC. PROF. MUSTAFA AYDIN VISITED CYPRUS SCIENCE UNIVERSITY
Assoc. Prof. Mustafa Aydın visited Cyprus Science University and examined the new areas where prepared for applied trainings in Kyrenia.
The Honorary President of Cyprus Science University Assoc. Prof. Mustafa Aydın met with university administration, teaching staffs and students and he listened the evaluations about the recent term education plans. After evaluation interviews, Aydın held a meeting with the university administration and staff at a motivation dinner.