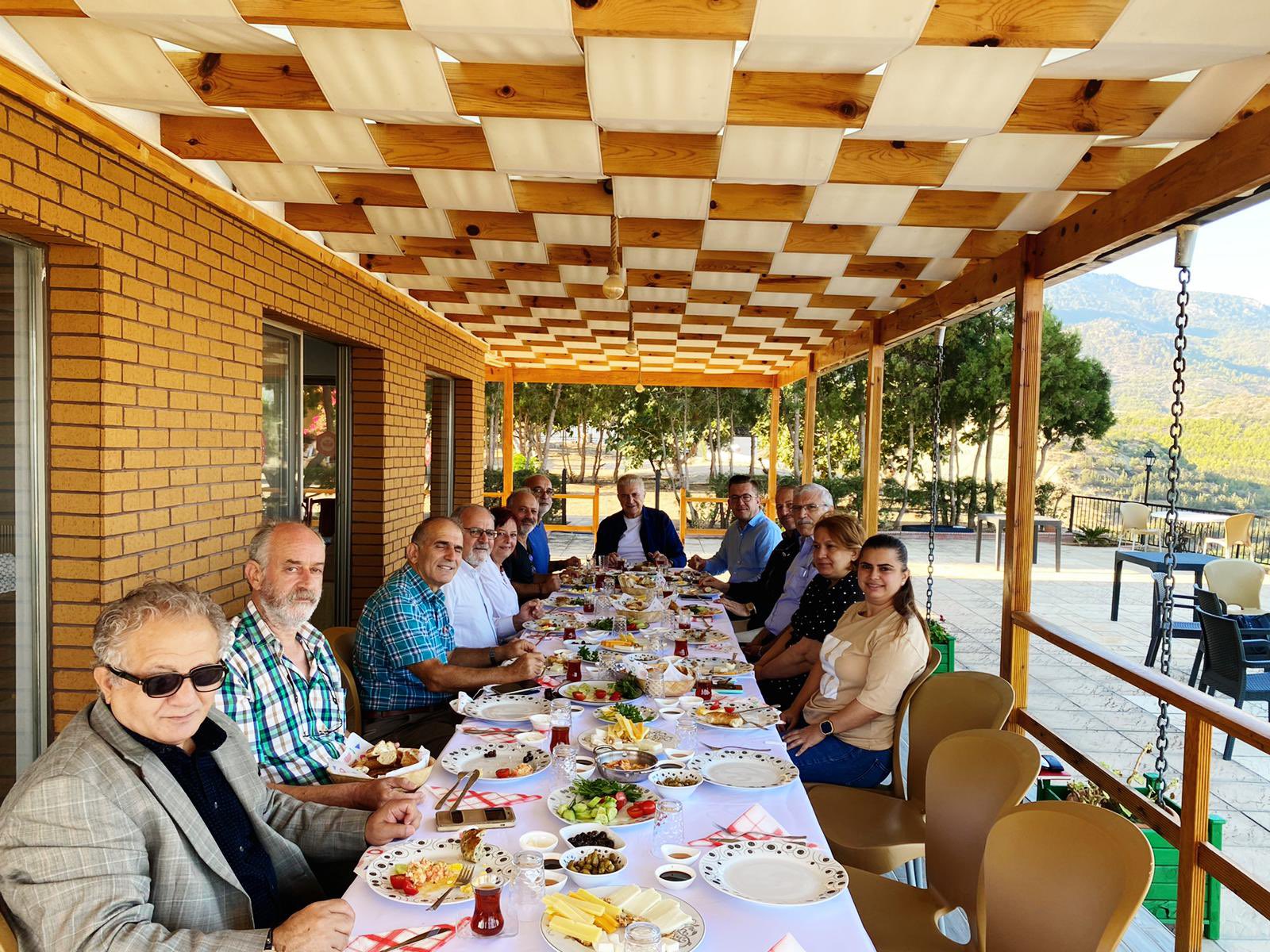 Kıbrıs İlim Üniversitesi (KİÜ) 2021-2022 Akademik yılı açılışı kapsamında üst yönetim, dekanlar ve yüksekokul müdürleri, Arapköy Sosyal Tesislerinde kahvaltı etkinliğini takip eden motivasyon toplantısında bir araya geldi.
KİÜ Kurumsal İletişim ve Tanıtım Direktörlüğü stajyer öğrencileri de toplantıya katılmak için Kıbrıs'a gelen Onursal Başkan Doç. Dr. Mustafa Aydın'ı Ercan Havalimanında karşıladı. Samimi bir ortamda karşılanan Doç. Dr. Mustafa Aydın, öğrenciler ile sohbet ederek hasret giderdi.
KİÜ Onursal Başkanı Doç. Dr. Mustafa Aydın'ın katıldığı toplantıda akademik yıl açılışına istinaden öğrenci memnuniyetini korumak adına yapılması gereken girişimlerden, fiziki mekân düzeninden, pandemi sebebiyle öğrenci aşı takip sistemine kadar öğrenci odaklı birçok konu gündeme geldi.
Dekan ve yüksekokul müdürlerinin akademik yıl beklentileri ve bu beklentileri hayata geçirme aşamasında izleyecekleri yollar da masaya yatırılarak KİÜ'nün yeni akademik yıla hazır olduğu çalışmaların kayda alınması ile kahvaltı etkinliği sonlandırıldı.
---
ASSOC. PROF. MUSTAFA AYDIN VISITED CYPRUS SCIENCE UNIVERSITY
In the 2021-2022 Academic Year opening of Cyprus Science University (CSU), senior management, deans and school principals came together at the motivation meeting following the breakfast event at Arapköy Social Facilities.
CSU Corporate Communications and Promotion Directorate trainee student welcomed Honorary President Assoc. Prof. Mustafa Aydın, who came to Cyprus to attend the meeting, at Ercan Airport. In a friendly atmosphere, Assoc. Prof. Mustafa Aydın talked to the students with feeling of longing.
At the meeting where CSU Honorary President Assoc. Prof. Mustafa Aydın attended, many student-oriented issues came to the fore such as initiatives to maintain student satisfaction, physical arrangement of school, student vaccination tracking system because of the pandemic.
Also, deans and school principals discussed the academic year expectations and the ways they will follow in the process of realizing these expectations and recorded the studies completed by CSU for the new academic year. And later the breakfast event was held.