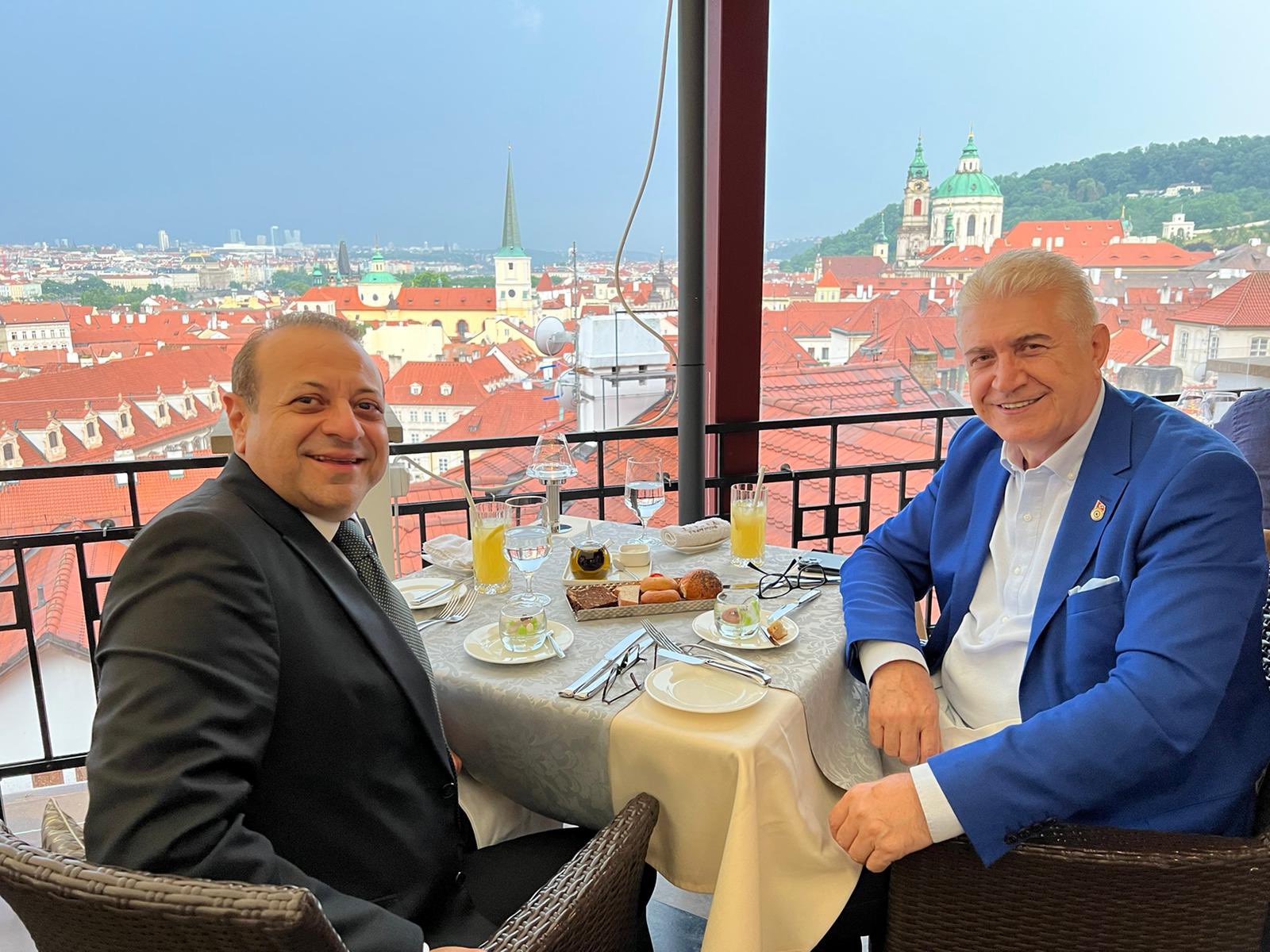 İstanbul Aydın Üniversitesi (İAÜ) Mütevelli Heyet Başkanı Doç. Dr. Mustafa Aydın, Prag Büyükelçisi Sn. Egemen Bağış'ı ziyaret etti. Bağış ve Aydın, bir dizi temasta bulunmak amacıyla sefaret ekibi ve bir kısım iş insanıyla Prag'ta bir araya geldi. Gerçekleştirilen görüşmede; iki ülke arasındaki kültür, eğitim ve öğretim ile ilgili iş birliklerini geliştirme ve derinleştirmeyle alakalı hususlar üzerinde duruldu.
Doç. Dr. Mustafa Aydın, "Bu görüşmenin; ülkemizin sahip olduğu stratejik ve diplomatik ilişkiler kapsamında mevcut iş birliklerinin eğitim alanında da geliştirilmesine ve iki ülke arasındaki dostluk ilişkilerinin güçlendirilmesine olumlu katkılar sunmasını temenni ediyoruz." dedi. Ayrıca görüşmeden duyduğu memnuniyeti dile getirerek, Büyükelçi Sn. Egemen Bağış'a samimi ev sahipliklerinden dolayı şükranlarını sundu.
---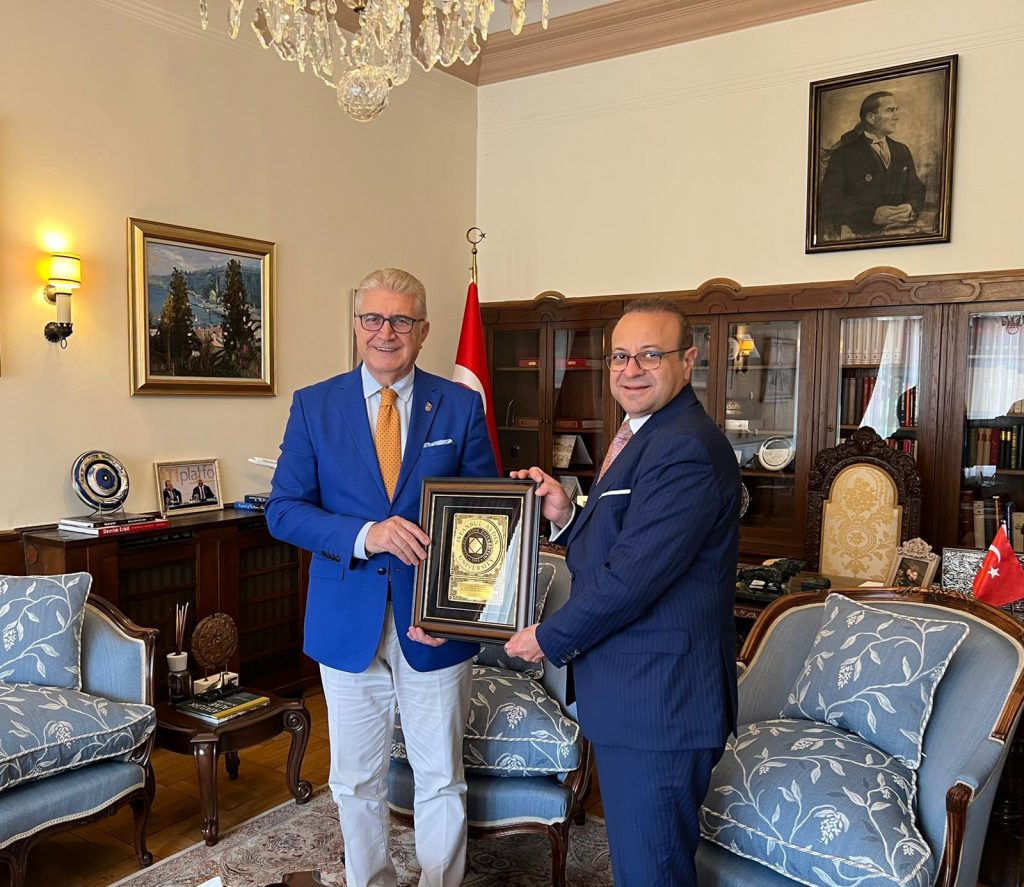 ASSOC. PROF. DR MUSTAFA AYDIN VISITED PRAGUE AMBASSADOR EGEMEN BAĞIŞ
Istanbul Aydın University President Assoc. Prof. Dr Mustafa Aydın visited Prague Ambassador Egemen Bağış. Bağış and Aydın gathered in Prague with embassy team and business people. In the meeting, issues related to developing and deepening cultural and educational cooperation between the two countries were discussed.
Assoc. Prof. Dr Mustafa Aydın remarked "We hope that this meeting will contribute to the development of our country's existing cooperation in strategic and diplomatic relations in the field of education as well and the strengthening of friendly relations between the two countries." He also stated that he was pleased with the meeting and thanked Ambassador Egemen Bağış for his sincere hosting.