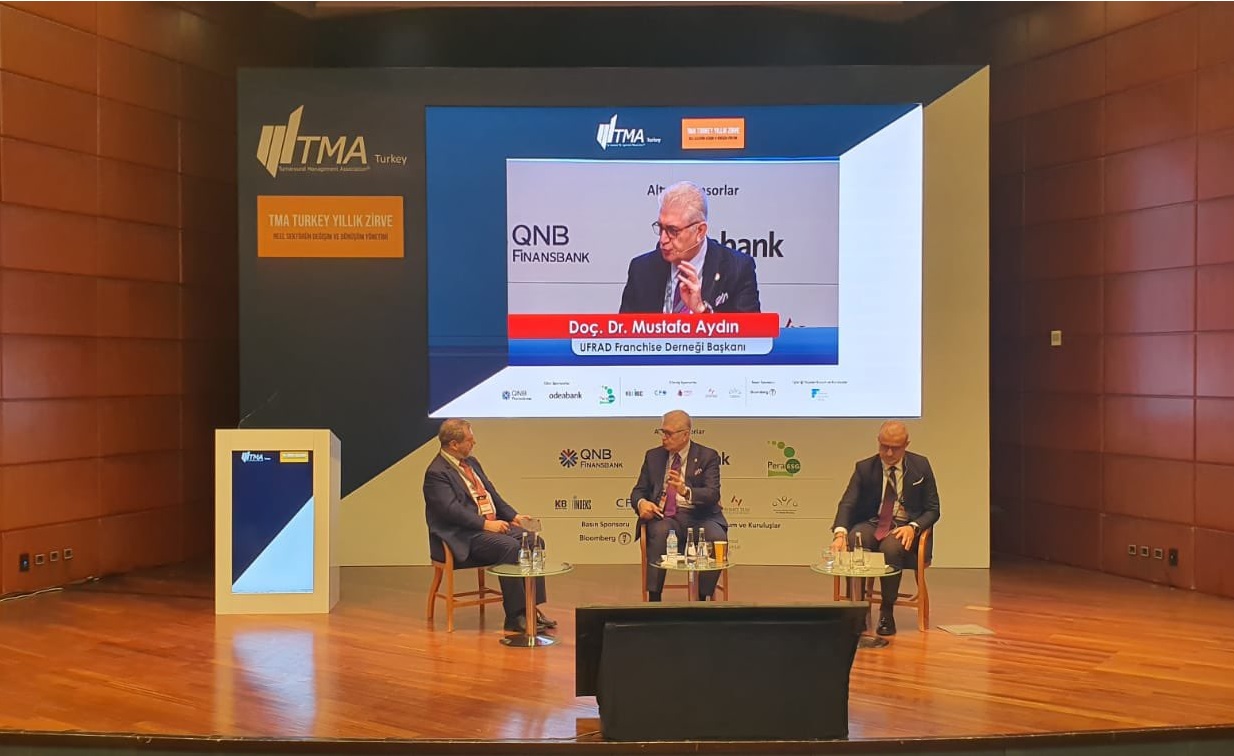 Doç. Dr. Mustafa Aydın; 31 Mart 2022 tarihinde TMA Turkey bünyesinde düzenlenen "Reel Sektörün Değişim ve Dönüşüm Yönetimi" Zirvesi'ne katılarak, "Türkiye'de Reel Sektörün Mevcut Durumu ve Dönüşüm İhtiyacı" başlıklı zirve oturumunda konuşmacı oldu.
Franchising Sistemi, Türkiye'de Franchising ve UFRAD Franchising Derneğinin çalışmaları gibi birçok başlıkta bilgiler paylaşan Aydın; reel sektörün dönüşüm ihtiyaçlarını UFRAD ve üye markaları açısından değerlendirdi. Ayrıca değişimin en önemli unsuru olan eğitim modelleri ve teknolojik dönüşümler hakkındaki bireysel görüşlerini de dinleyicilerle paylaştı.
---
ASSOC. PROF. MUSTAFA AYDIN WAS SPEAKER AT TMA TURKEY "CHANGE AND TRANSFORMATION MANAGEMENT OF REAL SECTOR" SUMMIT
Assoc. Prof. Mustafa Aydın was speaker in the session of "Change and Transformation Management of Real Sector" Summit held within TMA Turkey on March 31, 2022.
Sharing a lot of informations about Franchising system, Franchising in Turkey and UFRAD studies; Aydın evaluated the transformation needs of the real sector in terms of UFRAD and its member brands. Otherwise, he shared his own ideas about educational models and technological transformations, which are the most important elements of change, to the audience.