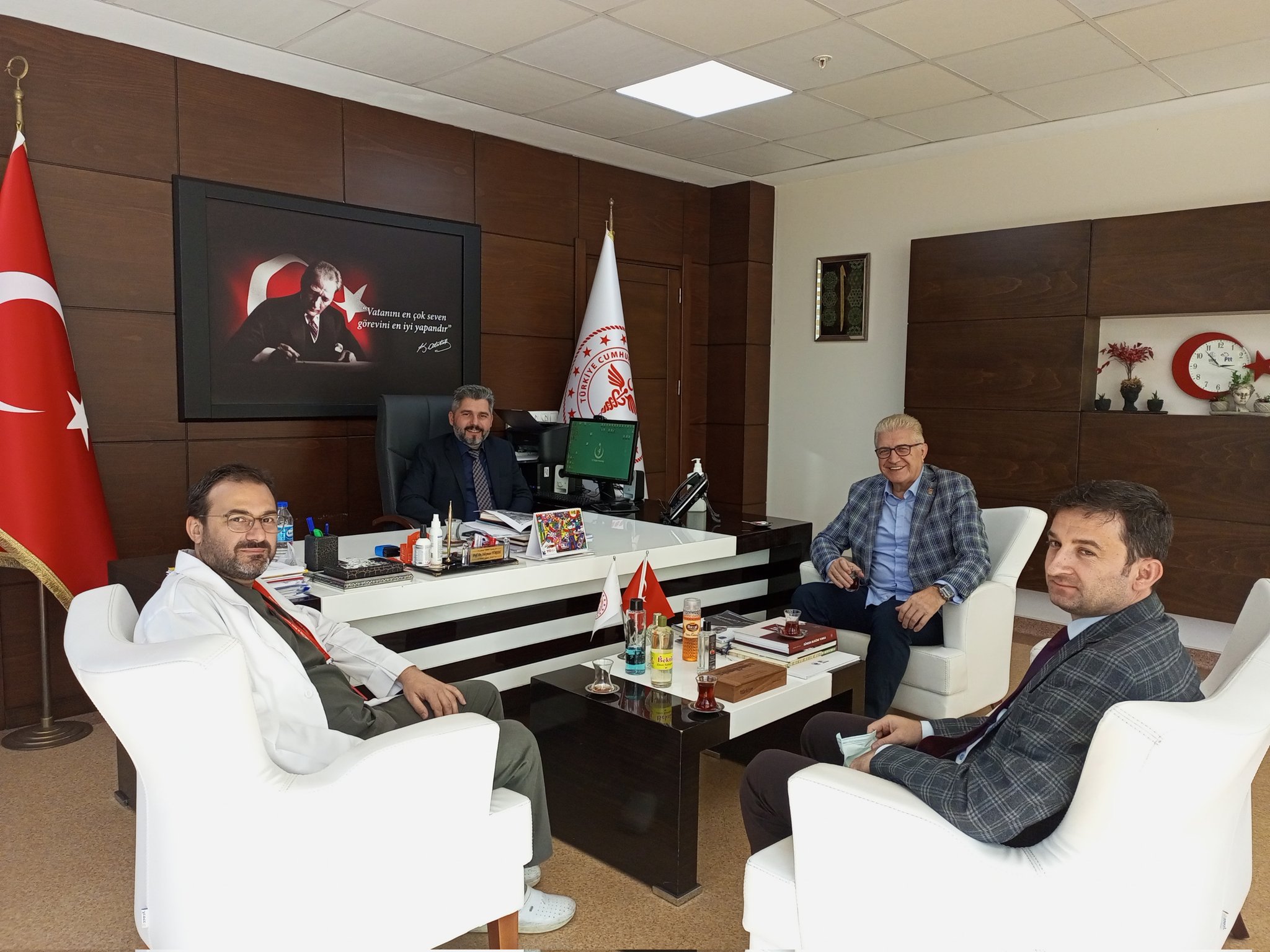 İAÜ Mütevelli Heyet Başkanı Doç. Dr. Mustafa Aydın, Trabzon merkezde bulunan SBÜ Trabzon Kanuni Eğitim ve Araştırma Hastanesine ziyarette bulundu. Hastane Başhekimi Prof. Dr. Süleyman Türedi ve Tıp Fakültesi Dekanı Doç. Dr. Hasan Rıza Aydın ile görüşerek hastane hakkında bilgiler alan Doç. Dr. Mustafa Aydın; bir Trabzonlu olarak, şehir halkına verilen kaliteli sağlık hizmetinden dolayı hastane yönetimine teşekkürlerini sundu.
Ayrıca kampüsteki Kaşüstü Ana Bina ve Numune Ek Binaları olmak üzere iki ayrı hizmet binasını gezen Aydın, hastane ve tıp fakültesi ile ilgili bireysel değerlendirmelerini de yetkililerle paylaştı.
---
ASSOC. PROF. MUSTAFA AYDIN VISITED UNIVERSITY OF HEALTH SCIENCES TRABZON KANUNI TRAINING AND RESEARCH HOSPITAL
IAU President Assoc. Prof. Mustafa Aydın visited UHS Trabzon Kanuni Training and Research Hospital in the city center of Trabzon. Meeting with Hospital Head Doctor hospital Prof. Dr. Süleyman Türedi and Dean of Medical Faculty Assoc. Prof. Hasan Rıza Aydın and getting information about the hospital Assoc. Prof. Mustafa Aydın, as a Trabzon citizen, expressed his thanks to hospital administration for the quality medical service provided to townspeople.
Aydın also visited two service buildings in the campus, Kaşüstü Main Building and Numune Additional Building, and he shared his individual evaluations about hospital and medical faculty with the authorities.