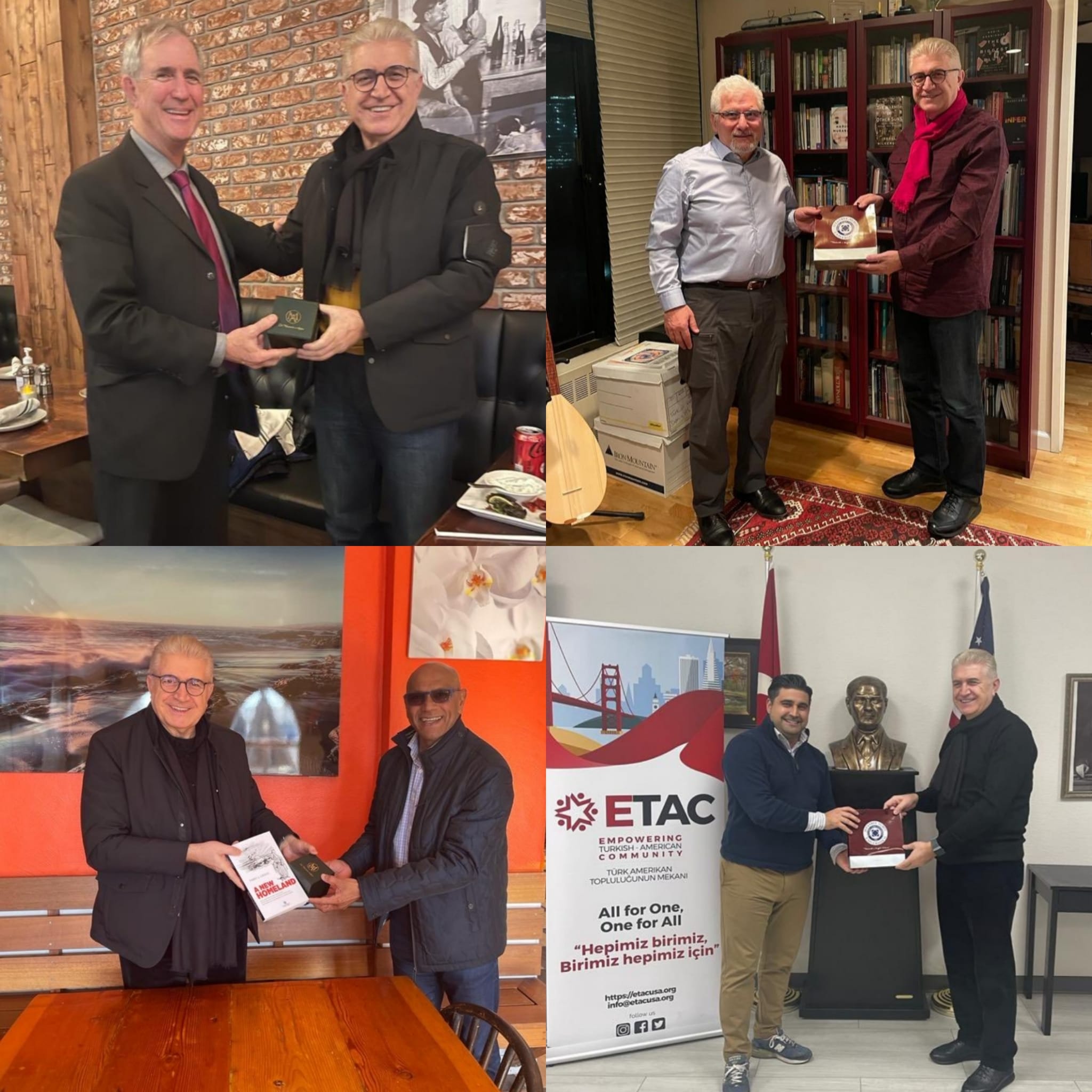 İstanbul Aydın Üniversitesi (İAÜ) Mütevelli Heyet Başkanı Doç. Dr. Mustafa Aydın, San Francisco ve Silikon Vadisindeki görüşmelerinde; Kıbrıs Bilim Üniversitesi (CSU) ve İAÜ'nün önümüzdeki dönem faaliyetleri ile eğitim sektöründeki yenilikler hakkında Mahmut Karayel, Prof. Dr. Richard G. Callahan ve Ivor Immanuel ile istişarelerde bulundu.
Ziyaretlerde eğitimde uluslararasılaşmanın önemi, dünyanın en seçkin üniversitelerini, akademisyenlerini, yükseköğretim sektörünün önde gelen temsilcilerini bir araya getiren EURIE Zirvesi gibi başlıklar görüşüldü; Berkeley Üniversitesi Uluslararası İlişkiler Direktörü Ivor Immanuel ile bu kapsamda fikir alışverişi yapıldı.
Silikon Vadisinde bulunan Türk Evinde Aydın Birik ve Nağme Erberk ile bir araya gelen Aydın, ayrıca bu bölgedeki Türk yatırımcı ve girişimciler hakkında bilgi alarak proje fikirlerini değerlendirdi. Santa Clara'da girişim yatırım fonları yöneticisi Serdar Turac ile de bir araya gelen Aydın, gelişen yeni teknolojiler ve İAÜ iş birlikleri konusunda verimli toplantılar gerçekleştirdi.
---
ASSOC. PROF. MUSTAFA AYDIN IS IN SAN FRANCISCO AND SILICON VALLEY
In his meetings in San Francisco and Silicon Valley, the President of Istanbul Aydın University (IAU) Assoc. Prof. Mustafa Aydın discussed upcoming activities of the University of Science of Cyprus (CSU) and the IAU and innovations in the education sector with Mahmut Karayel, Ivor Immanuel and Prof. Dr. Richard G. Callahan.
During the visit, they talked about topics such as the EURIE Summit, which brings together the most distinguished universities, academics, leading representatives of the higher education sector in the World they shared their ideas in this context with the Berkeley University International Relations Director, Ivor Immanuel.
Aydın, who met with Aydın Birik and Nağme Erberk at the Turkish house in Silicon Valley, also evaluated project ideas and received information about Turkish investors and entrepreneurs in this region. Also in Santa Clara, Aydın met with venture investment funds manager Serdar Turaç and held efficient meetings on emerging technologies and IAU collaborations.