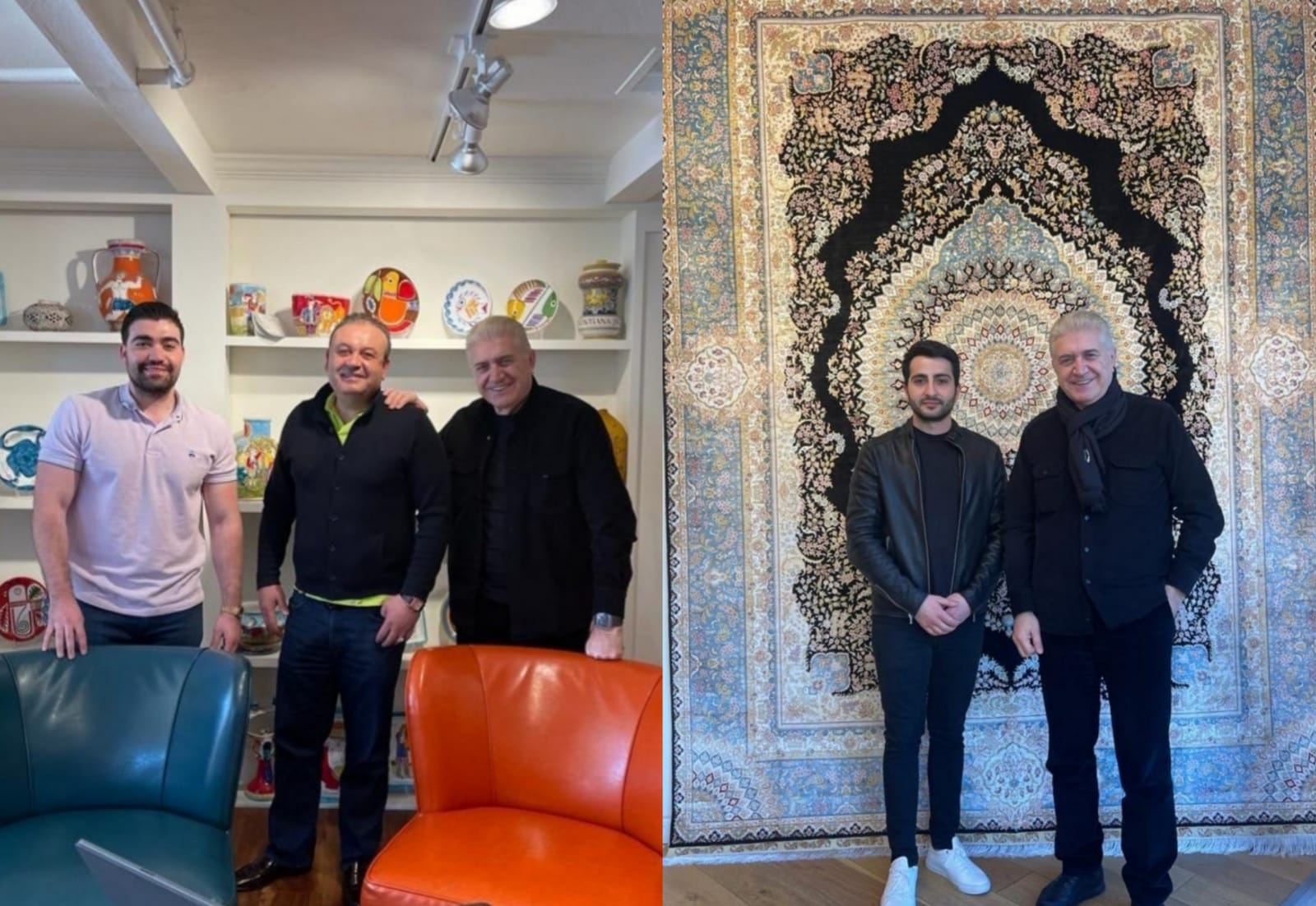 İstanbul Aydın Üniversitesi (İAÜ) Mütevelli Heyet Başkanı Doç. Dr. Mustafa Aydın, başarılı girişimlere imza atan San Francisco bölgesindeki Türk iş insanları ve girişimci İAÜ Mezunları ile bir araya geldi.
Aydın başarılı Türk girişimcilerinden, Berkeley ve San Rafael'de mağazaları bulunan Eşref Teker ile oğlu Oğuzhan Teker'le görüştü. Teker Ailesi'nin uluslararası arenada kat ettikleri başarılar hakkında bilgi alan Aydın, Mill Valley'de yaşayan bir İAÜ mezununu da ziyaret etti. Ziyarette, girişimcilik ile ilgili yol haritasında üniversitenin rolü ve global zemindeki markalar arası rekabet gibi konularda karşılıklı görüş alışverişinde bulunuldu.
---
ASSOC. PROF. MUSTAFA AYDIN MET WITH IAU GRADUATES AND ENTREPRENEURS
The president of Istanbul Aydın University (IAU) Assoc. Prof. Mustafa Aydın met with Turkish businessmen and entrepreneur IAU graduates in the San Francisco region, who have succeeded great initiatives.
Aydın met with one of the successful Turkish entrepreneurs, Eşref Teker and his son Oğuzhan Teker, whose stores are in Berkeley and San Rafael. Aydın received information about their success stories of Teker family. And, Aydın also visited an IAU graduate in Mill Valley. At the visit, they exchanged views on the role of the university on the global on the roadmap related to entrepreneurship and the competition between brands.