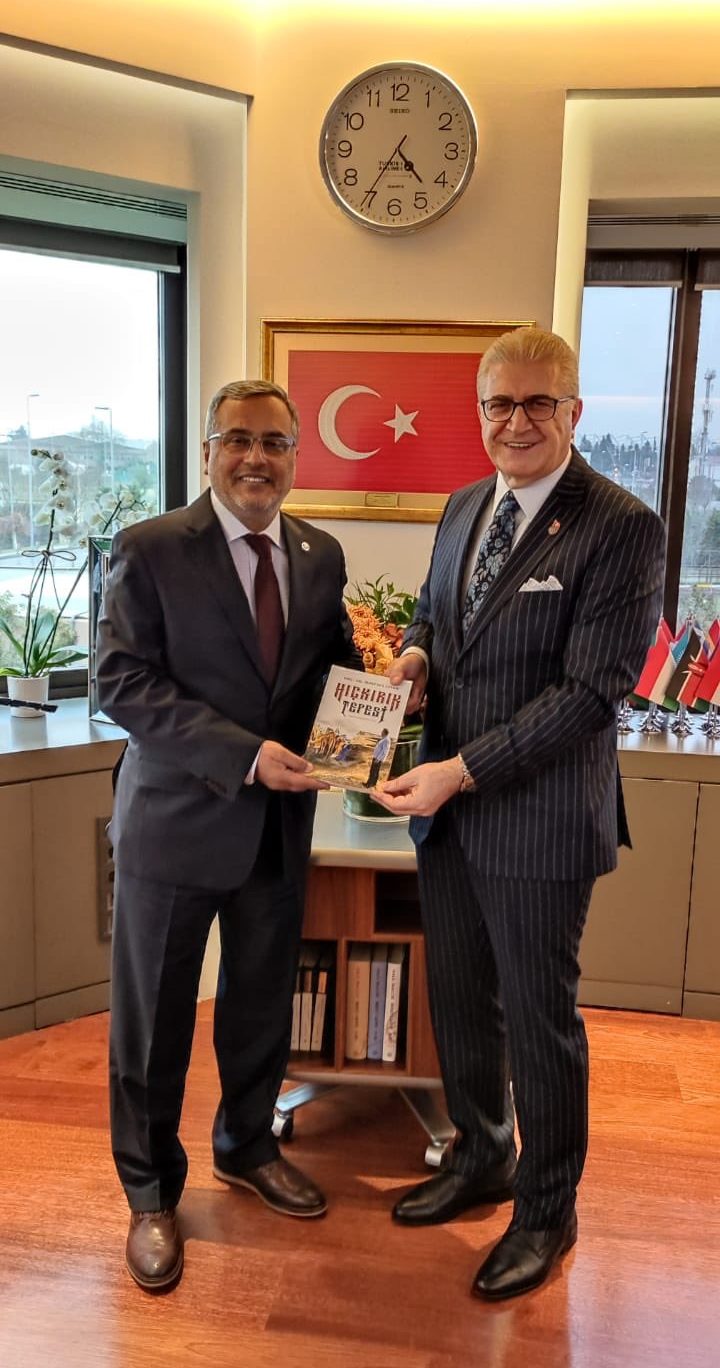 Doç. Dr. Mustafa Aydın, THY Yönetim ve İcra Kurulu Başkanlığı görevine getirilen Prof. Dr. Ahmet Bolat'a ziyarette bulunarak yeni görevinden dolayı tebriklerini sundu.
İkili görüşmesinde Türk Hava Yollarını "Millî Bayrak Taşıyıcımız" olarak niteleyen Doç. Dr. Mustafa Aydın, Bolat'a yeni görevi ile ilgili iyi dileklerini sunarak kitaplarını hediye etti.
---
ASSOC. PROF. MUSTAFA AYDIN VISITED PROF. DR AHMET BOLAT WHO APPOINTED AS THE CHAIRMAN OF THE BOARD OF DIRECTORS AND EXECUTIVE BOARD OF THY
Assoc. Prof. Mustafa Aydın visited Prof. Dr. Ahmet Bolat who appointed as the Chairman of the Board of Directors and Executive Board of THY and congratulated him for his new duty.
At the meeting, Assoc Prof. Mustafa Aydın described Turkish Airlines as our national flag carrier and he presented his books as a gift to Bolat with best wishes for his new role.