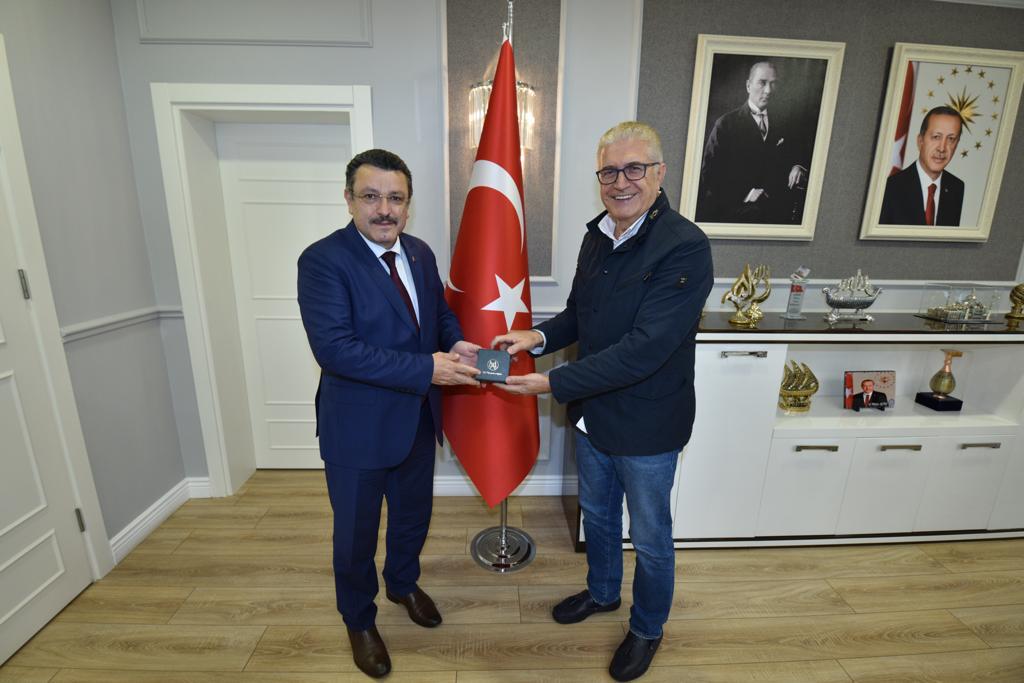 BİL Eğitim Kurumları Yönetim Kurulu Başkanı Doç. Dr. Mustafa Aydın, Trabzon BİL Koleji ziyaretinin ardından Ortahisar Belediye Başkanı Av. Mehmet Metin Genç ile makamında görüşme gerçekleştirdi.
Belediye Başkanlığı makamında gerçekleştirilen ziyarette Başkan Genç, Aydın ile bir araya gelmekten duyduğu memnuniyeti ifade ederek kendisine teşekkür etti.
Aydın, eğitim kurumları ve Ortahisar Belediye Başkanlığı arasında gerçekleştirilecek tüm iş birliği çalışmalarına hazır olduklarını dile getirdi.
Ziyaretin sonunda Doç. Dr. Mustafa Aydın, Başkan Genç'e hediye takdiminde bulundu.
---
ASSOC. PROF. MUSTAFA AYDIN ​​VISITED ORTAHİSAR MAYOR ATTY. MEHMET METİN GENÇ
After visiting Trabzon BİL College, The president of BİL Educational Institutions Assoc. Prof. Mustafa Aydın met with Ortahisar Mayor Atty.Mehmet Metin Genç in his office.
During the visit to the mayor's office, Mayor Genç expressed his gratitude with meeting Aydın and thanked him.
Aydın expressed that they are ready for all cooperation activities to be carried out between educational institutions and Ortahisar Municipality. At the end of the visit, Assoc. Prof. Mustafa Aydın presented a gift to President Genç.