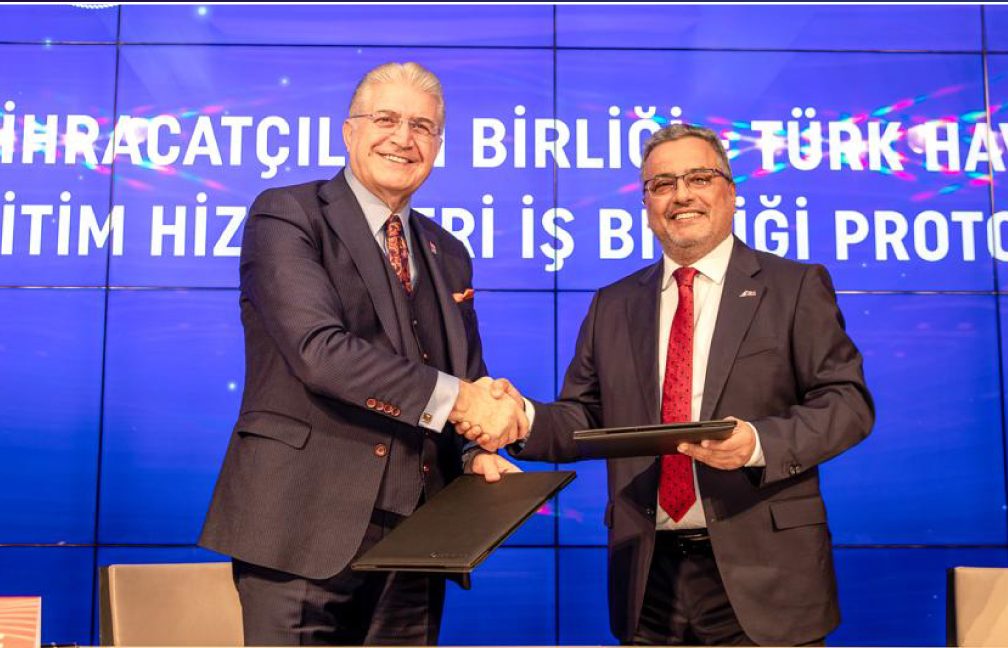 Education services cooperation protocol signed between Turkish Airlines and Service Exporters' Association, which operates under the umbrella of Turkish Exporters Assembly.
The launching meeting of cooperation protocol signed on 20 December 2022 in THY Head Office was held with the participation of THY Board of Management and Executive Committee and HİB President Prof. Dr. Ahmet Bolat and HİB Vice President and Education Services Committee President Assoc. Prof. Mustafa Aydın.
With signed protocol was aimed to increase the education services export which foreign exchange inflow to the economy and has big importance with its contribution as a soft power factor. HİB Vice President and Education Services Committee President Assoc. Prof. Mustafa Aydın stated that strategic cooperation with THY has importance in terms of gaining more international students to our country and ensuring that international students and their parents have advantageous flight opportunities.
In his assessment on the subject, "We organize fairs, promotions and activities with our "Study in Türkiye" brand every year in more than 20 destination countries and we aim to get higher our service export income in this way. We are working hard for Turkey to achieve its goal of being a country with qualified knowledge and manpower, and to become into a regional education base. This cooperation with THY is also an important step to close us to our goals. Therefore, to speak, our national carrier THY will soon fly education. Therefore, I would like to express my gratitude to whole THY family, particularly Dear President Ahmet Bolat, and to everyone who contributed to actualized the cooperation between us." said Aydın stated that "raising the student quality" and "enhancing the international academician mobility" are among their goals.
After Assoc. Prof. Mustafa Aydın, speaking HİB President Prof. Dr. Ahmet Bolat said "THY is making serious effort for not only transportation, but also for the point of promotion of our country. I believe that this protocol we signed today, will be a big power for education services export. I hope this step will be beneficial for our country and service exporters."