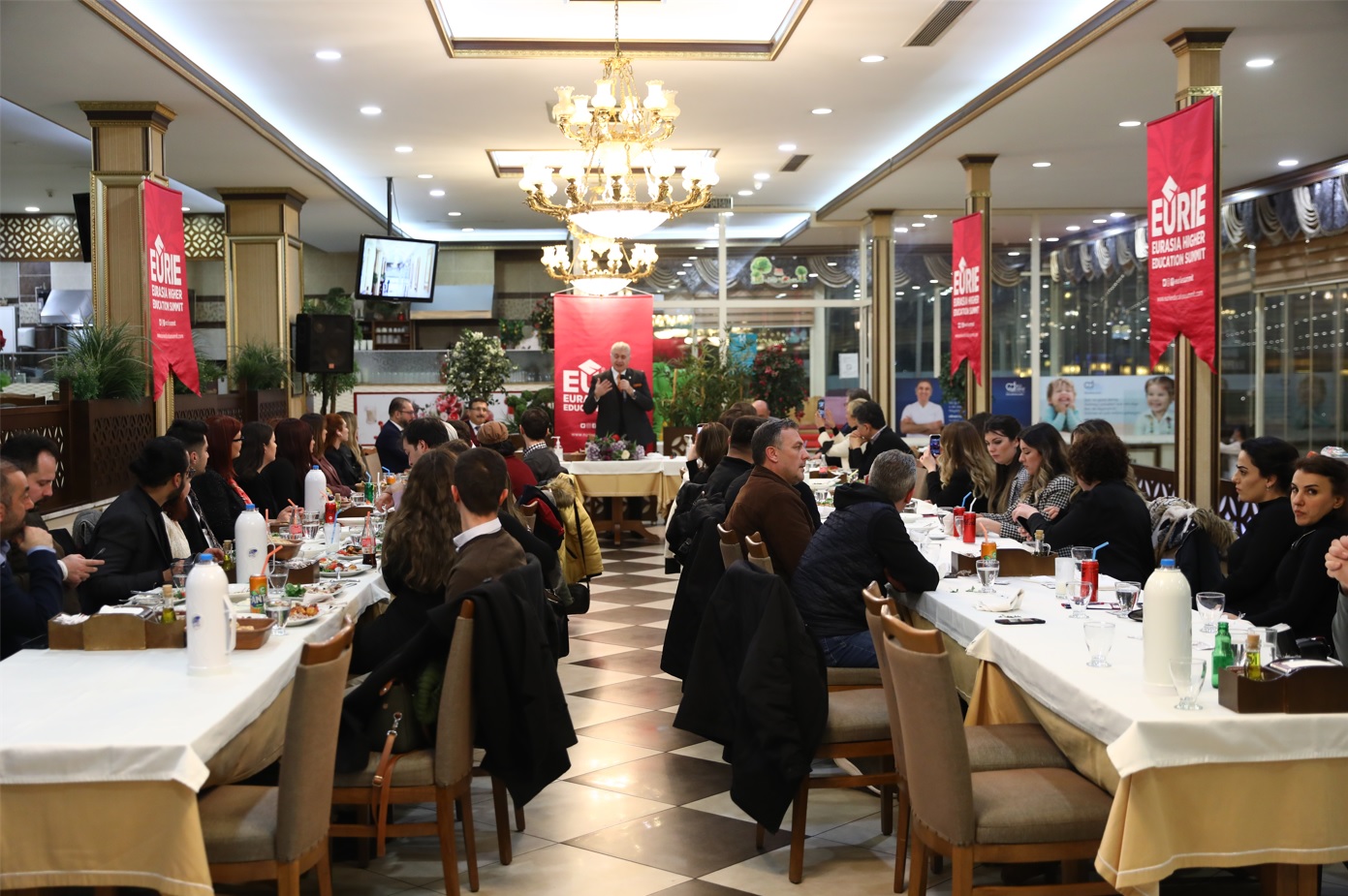 Avrasya Üniversiteler Birliği (EURAS) tarafından 7.si gerçekleştirilen EURIE 2022'de (Eurasia Higher Education Summit-Avrasya Yükseköğretim Zirvesi) görev alan İstanbul Aydın Üniversitesi mensupları için akşam yemeği düzenlendi.
Yemekli buluşmada, EURAS ve EURIE Genel Başkanı Doç. Dr. Mustafa Aydın zirveye katkı veren İstanbul Aydın Üniversitesi çalışanlarına teşekkürlerini sundu. Ayrıca henüz sonlanmış olan zirve ile ilgili değerlendirmelerin yapıldığı yemekte, 8.ci zirveyle ilgili dilek ve temenniler de paylaşıldı.
---
THE EURIE DINNER WAS ORGANIZED FOR EURIE STAFF
The EURIE Dinner was organized for the EURIE staff in terms of 7th EURIE Summit hosted by EURAS.
President of EURAS&EURIE Assoc. Prof. Mustafa Aydın thanked to EURIE staff who contributed to the summit at the dinner date. The other requests and wishes for the 8th EURIE summit shared on the summit that just ended yet.