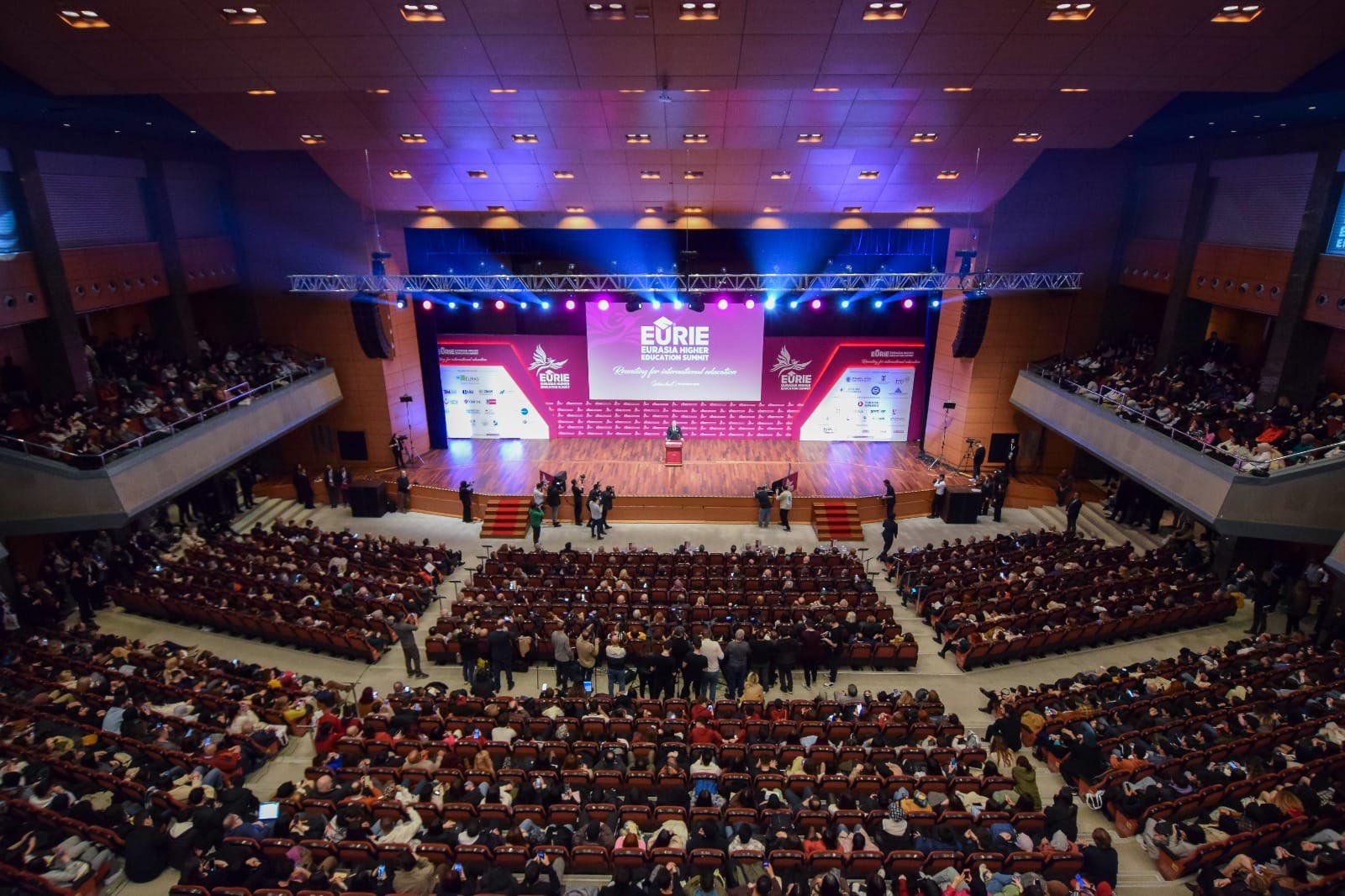 The 8th Eurasia Higher Education Summit (EURIE) opening ceremony was held at İstanbul Lütfi Kırdar Congress Center with the theme of "Creating a coalition with Internationalization in Higher Education". In EURIE 2023, which brought together 320 institutions from 72 different countries, 154 speakers were panelists.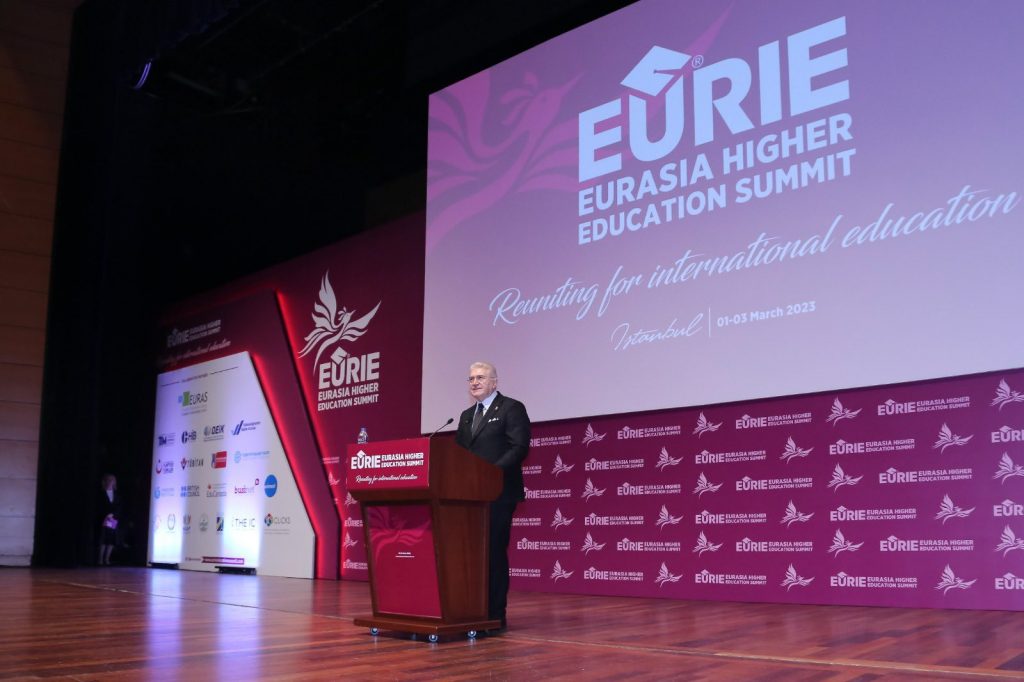 In the ceremony which EURAS&EURIE President Assoc. Prof. Mustafa Aydın made an opening speech, President of the European University Association Michael Murphy, The Secretary-General of the Association of Arab Universities Amr Ezzat Salama, President of Association of Universities of Asia and the Pacific Sabur Khan, President of the Service Exporters' Association (HIB) and Turkish Airlines Prof. Dr. Ahmet Bolat, President of the Turkish Exporters Assembly (TIM) Mustafa Gültepe, Vice President of Council of Higher Education (YÖK) Prof. Dr. Haldun Göktaş, and President of  Turkish Higher Education Quality Council (YÖKAK) Prof. Dr. Muhsin Kar were also speakers. President of TÜBİTAK Prof. Dr. Hasan Mandal, Minister of Industry and Technology of the Republic of Turkey Mustafa Varank, Minister of Commerce of the Republic of Turkey Dr. Mehmet Muş, Minister of Youth and Sports of the Republic of Turkey Dr. Mehmet Muharrem Kasapoğlu and Minister of Foreign Affairs of the Republic of Turkey Mevlüt Çavuşoğlu shared their best wishes about 8th Eurasia Higher Summit (EURIE) with video conferences.
After the speeches, the official opening was held with the ribbon-cutting ceremony of the protocol. In the fair, which there were 117 booths, they visited the booths one by one and had a talk with the participators, and took considerations about the summit. Mustafa Aydın, who shared the starting point and main goal of the EURIE journey at the opening of the summit, thanked all the participants, wishing that the 8th Eurasian Higher Education Summit would lead to new partnerships and academic collaborations.