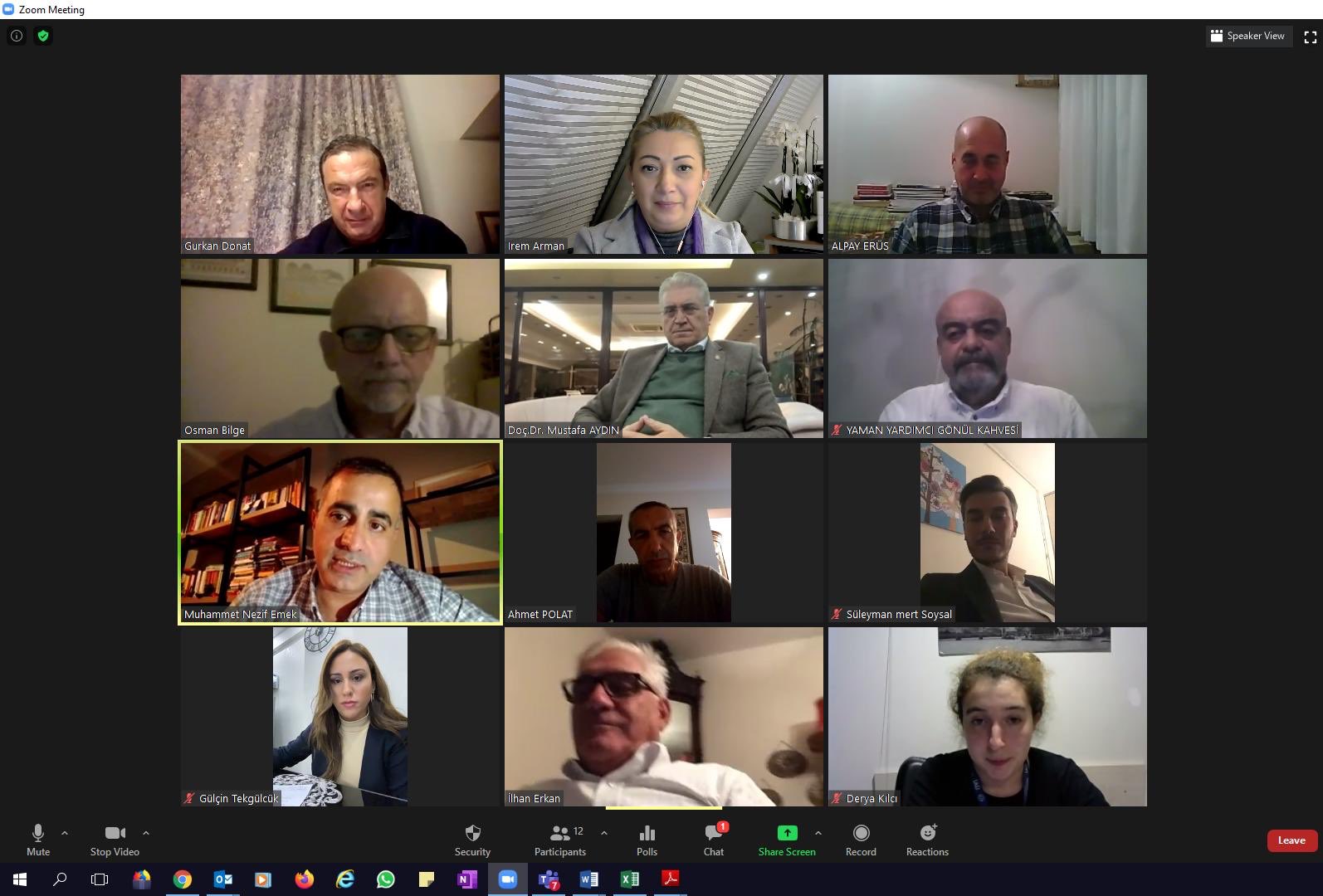 Kasım ayı UFRAD Yönetim Kurulu Toplantısında, yoğun üyelik başvurularının değerlendirilmesi ve ailemizin giderek büyümesine ek olarak, dünya çapındaki ülke ekonomilerinin pandemi süreci ile nasıl başa çıktıkları, franchise sistemleri ve gelişmeleri konuşuldu. Dönem Başkanı olduğumuz EFF Toplantıları hakkında tüm Yönetim Kurulu Üyelerine bilgi verildi. Rutin olarak her toplantıda yapıldığı gibi bilgi paylaşımlarının yanı sıra 23- 28 Kasım tarihleri arasında gerçekleşmesi öngörülen "Bayim Olur musun" Franchising ve Markalı Fuar hazırlıkları için Yönetim Kurulu Üyelerinin görüşleri alındı. Online akademi eğitim içerikleri paylaşıldı ve aylık olarak sektörün sorunlarına katkı sağlamak adına Webinar'lara devam edilmesine kararı verildi. Kasım ayı toplantısı, verimli ve sonuç odaklı olarak değerli Yönetim Kurulumuzun görüş ve paylaşımlarıyla sona erdi.
UFRAD Franchising Association held online. Precautions to be taken during the pandemic were considered in the meeting.
In addition to considering the great membership application and growth of UFRAD family, how countries' economies overcome with the pandemic, franchise systems and developments were discussed in the November UFRAD Board Meeting. All the members of the Board of Directors were informed about meetings of the European Franchise Federation (EFF). The members of the Board of Directors present opinions about preparations of "Be My Dealership" franchising and branded expo envisaged to will be held on 23 – 28 November. Online academy education contents were shared in the meeting and it was decided to continue monthly webinars to provide contributions for problems of the sector. November meeting was finished by opinions of the Board of Directors.