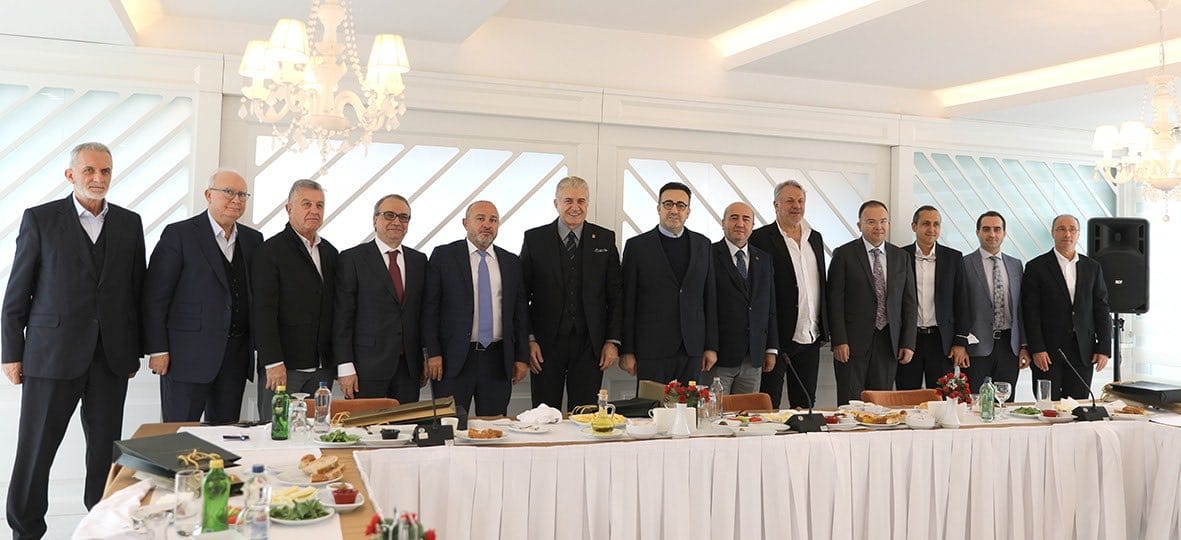 Hizmet İhracatçıları Birliği (HİB) Yönetim Kurulu Başkanı İlker Aycı'nın katılımıyla HİB Arama Konferansı İstanbul Aydın Üniversitesinde (İAÜ) düzenlendi.
İAÜ Mütevelli Heyeti Başkanı Doç. Dr. Mustafa Aydın'ın da katıldığı Arama Konferansında geçen dönem çalışmaları değerlendirilerek yeni yıl çalışmaları hakkında fikir alışverişinde bulunuldu.
Doç. Dr. Mustafa Aydın, İAÜ'nün vizyonuna yönelik açıklamalarda bulunarak İAÜ'nün kuruluş felsefesinin temeline uluslararasılaşmayı yerleştirdiğini ve dünya insanı yetiştirmeyi kendisine ve kuruma ilke edindiğini söyledi. "Her alanda işin başı eğitimdir." diyerek sözlerine devam eden Aydın, ihracat büyümesini ilerletmek için tüm kaynakların birleşmesi gerektiğini, sınır ötesi ortaklıkların uygulamalarında eğitimin anahtar olduğunu belirtti.
Başarılı uluslararası büyüme stratejilerinin, ulusal ihracatı genişletme çabası olduğuna dikkat çeken Aydın, ticari misyonlarının ekonomik büyümeyi yönlendirmeye ve istihdam yaratmaya odaklandığını da sözlerine ekledi.
---
"EDUCATION IS FUNDAMENTAL IN EVERY FIELD"
HIB Search Conference was held at Istanbul Aydın University (IAU) with the participation of İlker Aycı, Chairman of the Board of the Service Exporters' Association (HIB).
The president of IAU Assoc. Prof. Mustafa Aydın attend the meeting and they evaluated the works of last period and also they shared ideas about projects for a new year.
Assoc. Prof. Mustafa Aydın made statements regarding the vision of IAU and said that IAU placed internationalization at the foundation of its founding philosophy and adopted raising world people as a principle for itself and the institution. "Education is fundamental in every field." Aydın continued his speech by saying that all resources should be united in order to advance export growth and that education is the key in the implementation of cross-border partnerships.
Pointing out that successful international growth strategies are efforts to expand national exports, Aydın added that their commercial mission is focused on guiding economic growth and creating employment.