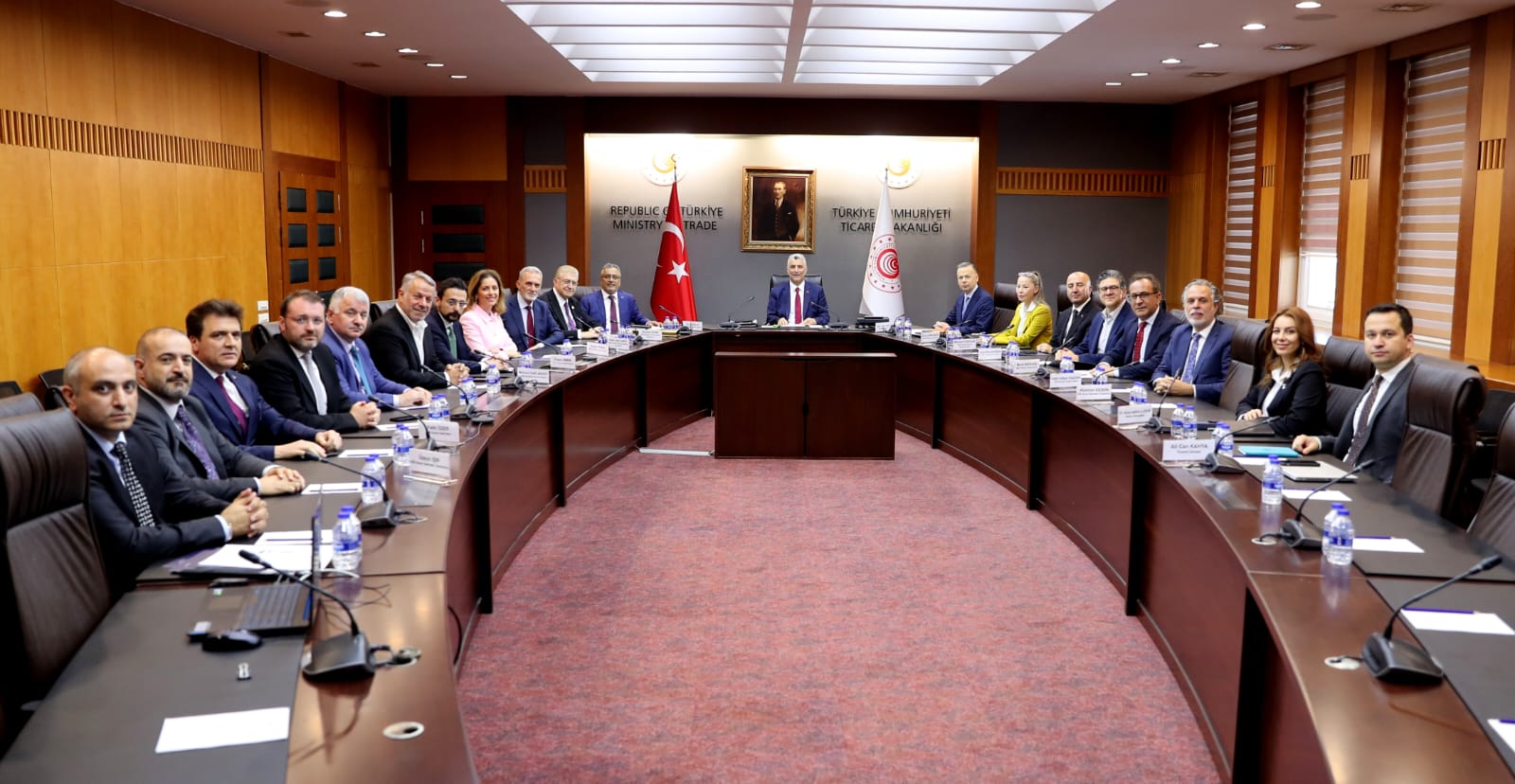 HIB Board Delegation under the presidency of HIB President Prof. Dr. Ahmet Bolat visited to congratulate to the Ministers, which have just started their duties.
The delegation consisting of HİB Vice Presidents Assoc. Prof. Mustafa Aydın and Salih Zeki Çakır, board members, HİB general secretary and assistant secretary general visited and congratulated to Türkiye Minister of Commerce Prof. Dr. Ömer Bolat in his office.
Then, visiting T.R. Minister of Culture and Tourism Mehmet Nuri Ersoy, HİB Board Delegation made consultations on the future and development of the sector, new term activities about carrying the qualified tourism services of the country more forward.
The delegation held its next meeting in Presidential Palace, gathered with new Vice President Cevdet Yılmaz and T.R. Minister of Transport and Infrastructure Abdulkadir Uraloğlu. HIB Board Delegation wished them success in their new duties.
The last meeting of the delegation was with T.R. Minister of Foreign Affairs Hakan Fidan. The delegation members who visited Hakan Fidan in his office, shared their success wishes with him.