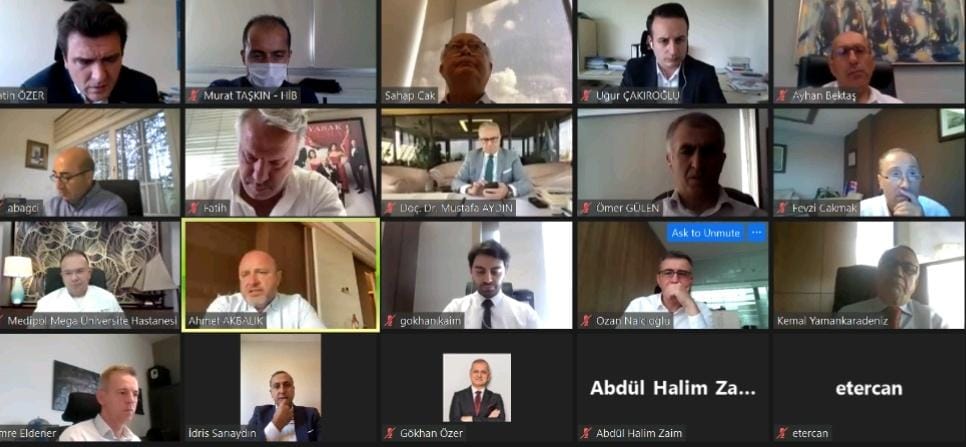 Hizmet İhracatçıları Birliği (HİB) eylül ayı toplantısı gerçekleştirildi.
Toplantıda yeni dönemdeki çalışmalara ilişkin verimli değerlendirmelerde bulunuldu. HİB Eğitim Komitesi Başkanı ve HİB Yönetim Kurulu Üyesi Doç. Dr. Mustafa Aydın'ın da katıldığı toplantıda hizmet ihracatının artırılmasına yönelik çalışmalar hakkında istişarede bulunuldu. Son dönem hizmet ihracatı sektörlerindeki gelişmeler, sorunlar ve gelecek dönem faaliyetleri masaya yatırıldı.
Doç. Dr. Mustafa Aydın, toplantıda yaptığı konuşmada "Yaptığımız çalıştaylar ile başta Yükseköğretim Kurulu (YÖK) olmak üzere tüm kamu kurumları ve ilgili paydaşlarımıza sorunlarımızı ve çözüm önerilerimizi ilettik. Tüm paydaşlarımıza da bizlere verdikleri desteklerden dolayı teşekkür ediyoruz." ifadelerini kullandı.
---
HIB CONTINUES TO WORKS WITHOUT SLOWING DOWN
Service Exporters' Association (HIB) September meeting was held.
At the meeting, productive evaluations were made regarding the works in the new period. The president of HIB Education Committee and HIB Board Member Assoc. Prof. Mustafa Aydın attend to the meeting and they shared their opinions about how they can increase service exports. Also, they discussed recent developments, problems and future activities in the service export sectors.
Assoc. Prof. Mustafa Aydın gave a speech and said, "We shared our problems and solution suggestions to all public institutions and relevant stakeholders, especially the Higher Education Council (YÖK), through the workshops we held. We would like to thank all our stakeholders for their support."