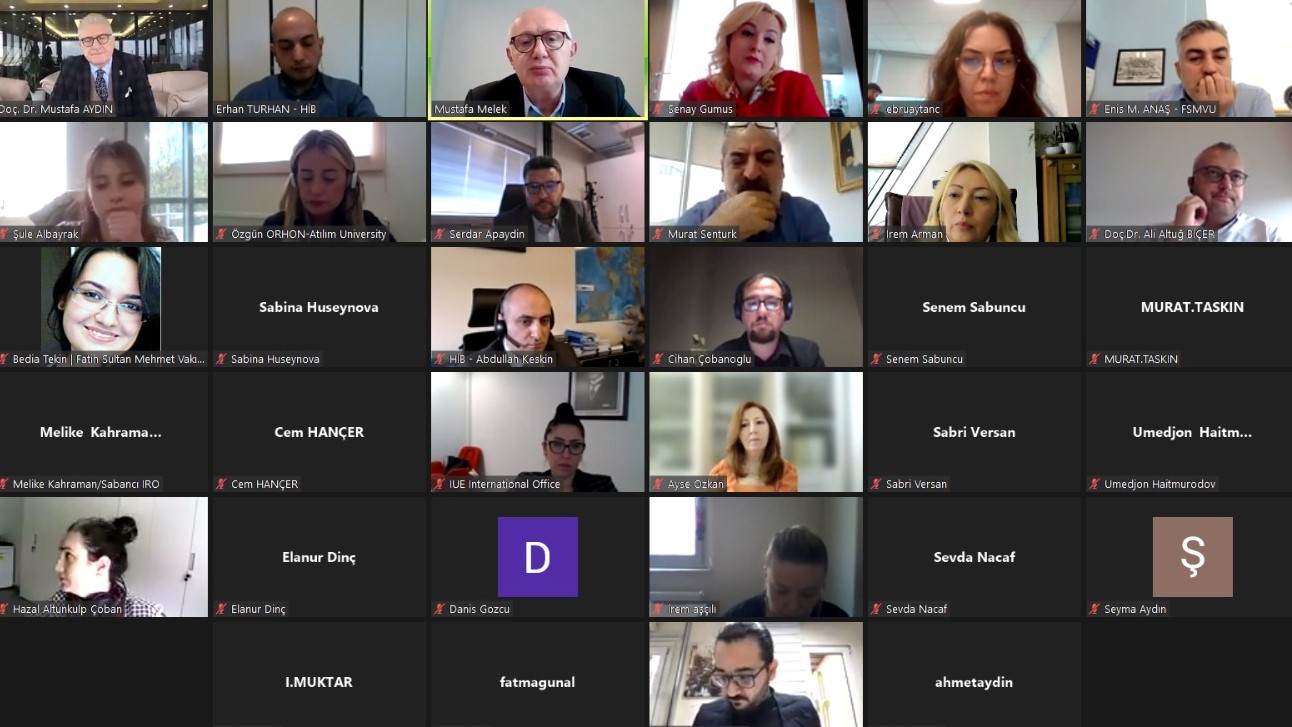 Hizmet İhracatçıları Birliği (HİB)Eğitim Hizmetleri Komite Toplantısı, HİB Eğitim Komitesi Başkanı Doç. Dr. Mustafa Aydın'ın başkanlığında online olarak gerçekleştirildi.
Toplantıda, bir önceki aya ait belirlenmiş madde başlıkları değerlendirildi. Başta vize, denklik ve ikamet süreçleri olmak üzere uluslararası öğrenci temininde yaşanan sorunlar ve çözüm önerileri, eğitim sektörü devlet destekleri hakkında bilgilendirme ve değerlendirmeler, üyelerin talepleri ve dilekleri gibi konular toplantı gündemindeydi.
---
HİB EDUCATION SERVICES COMMITTEE MEETING WAS HELD
Service Exporters' Association (HİB) Education Services Committee Meeting was held online under the presidency of Assoc. Prof. Mustafa Aydın.
Previous month issues were discussed in the meeting along with the diploma equivalences and residence processes, problems and solutions for international student recruitment, briefings and evaluations about government subsidy in the education industry and members' demands and requests were on the agenda topics at the meeting.