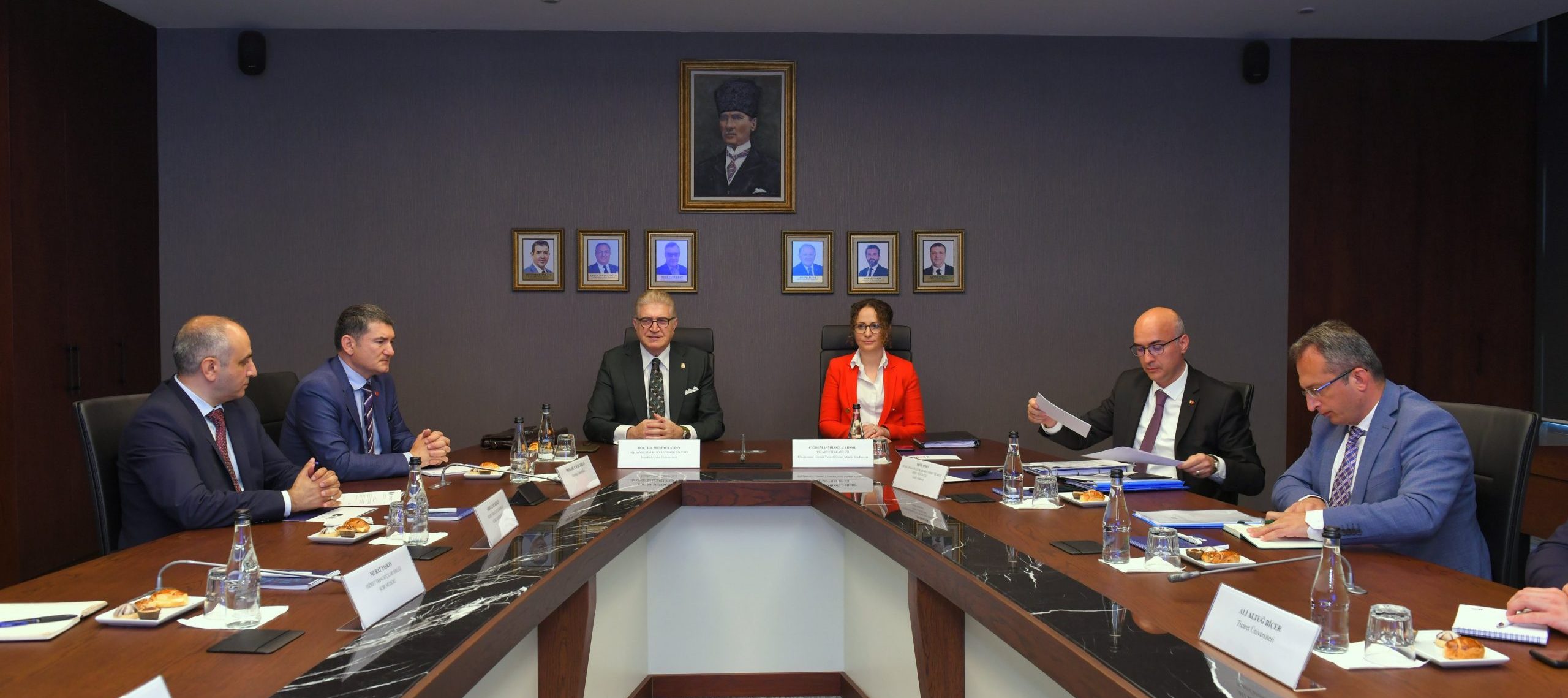 Hizmet İhracatçıları Birliği (HİB) Başkan Yardımcısı, Eğitim Komitesi Başkanı ve İstanbul Aydın Üniversitesi (İAÜ) Mütevelli Heyet Başkanı Doç. Dr. Mustafa Aydın başkanlığında toplanan HİB Eğitim Komitesi; T.C. Ticaret Bakanlığı temsilcilerinin katılımıyla Eğitim Hizmetleri İstişare Toplantısını gerçekleştirdi.
HİB Genel Merkezinde gerçekleşen toplantıda; T.C. Ticaret Bakanlığı Uluslararası Hizmet Ticareti Genel Müdür Yrd. Vekili Sn. Çiğdem Şamiloğlu Erkoç ve Eğitim Hizmetleri Daire Başkanı Sn. Fatih Aydın ile uluslararası öğrenci teminiyle ilgili ikâmet, vize, denklik gibi sorunlar kapsamında değerlendirmeler yapıldı; çözüm önerileri ve sağlanan destekler üzerinde görüşüldü.
---
HIB EDUCATION SERVICES COMMITTEE HELD EDUCATION SERVICES CONSULTATION MEETING WITH THE PARTICIPATION OF T.R. MINISTRY OF COMMERCE REPRESENTATIVES
The presidency Services Exporters' Association Vice Chairman, Education Services Committee Chairman and İstanbul Aydın University President Assoc. Prof. Mustafa Aydın, HİB Education Services Committee held education services consultation meeting with the participation of T.R. Ministry of Commerce representatives.
At the meeting organized at the HIB Central Office, issues such as residence, visa and equivalence related to recruitment of international students discussed with the Ministry of Commerce International Service Trade Deputy Director Mrs. Çiğdem Şamiloğlu and Education Services Department Head Mr. Fatih Aydın. They discussed solution suggestions and supports.