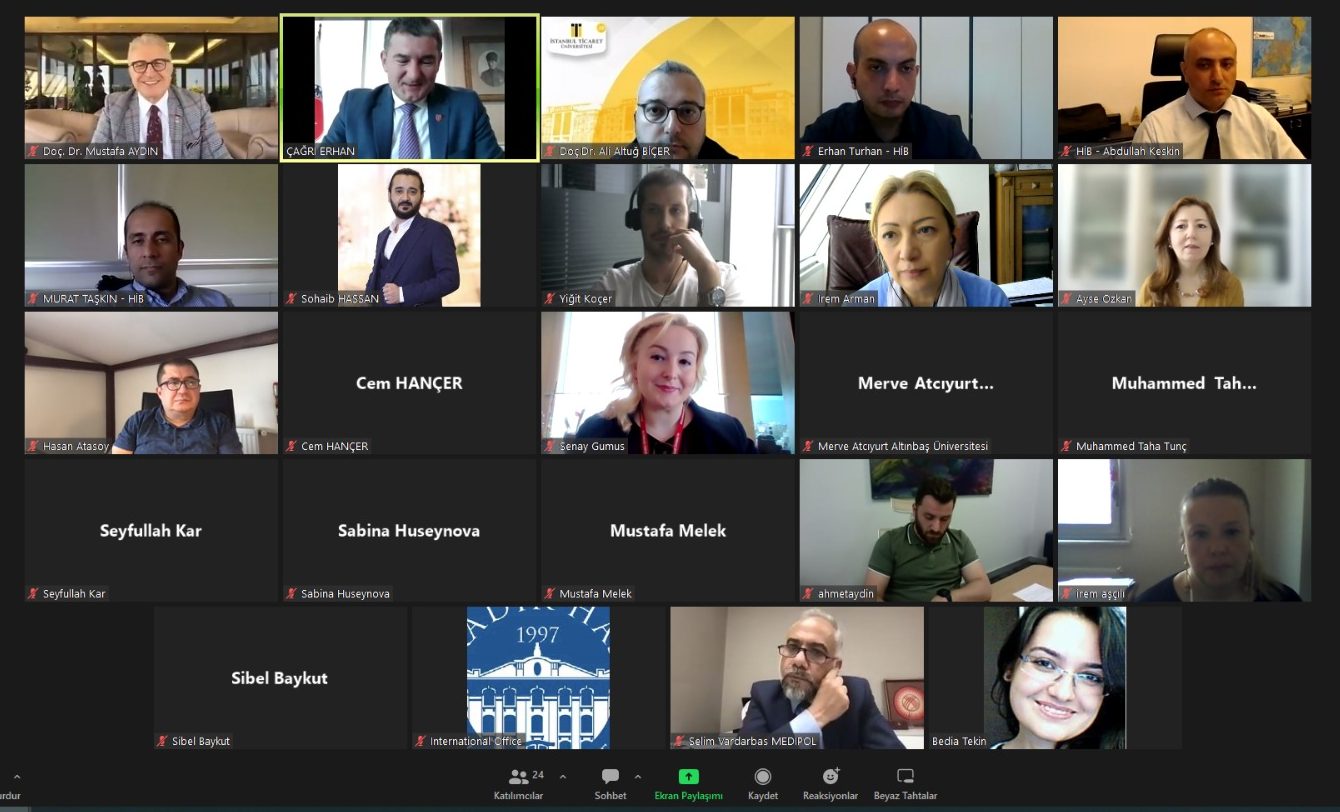 Türkiye İhracatçılar Meclisi'nin (TİM) çatısı altında faaliyet gösteren Hizmet İhracatçıları Birliği (HİB) Eğitim Komitesi'nin mayıs ayı toplantısı gerçekleştirildi. Çevrim içi olarak gerçekleştirilen toplantıya, HİB Eğitim Komitesi Başkanı ve İAÜ Mütevelli Heyet Başkanı Doç. Dr. Mustafa Aydın da katıldı.
Birçok üniversitenin yoğun katılımıyla gerçekleşen toplantıda, bir önceki toplantının değerlendirmesi yapıldı. Uluslararası öğrenci teminindeki uygulamalar, mevcut sorunlar ve çözüm önerileri üzerinde görüşüldü.
---
HİB EDUCATION SERVICES COMMITTEE MAY MEETING WAS HELD
The May meeting of the Service Exporters' Association Education Services Committee, operating under the umbrella of the Turkish Exporters Assembly was held. HİB Education Services Committee and İstanbul Aydın University President Assoc. Prof. Mustafa Aydın attended to the online meeting.
They evaluated previous meeting minutes, practices for international students' recruitment, current problems and solution offers at the meeting with participation many universities.