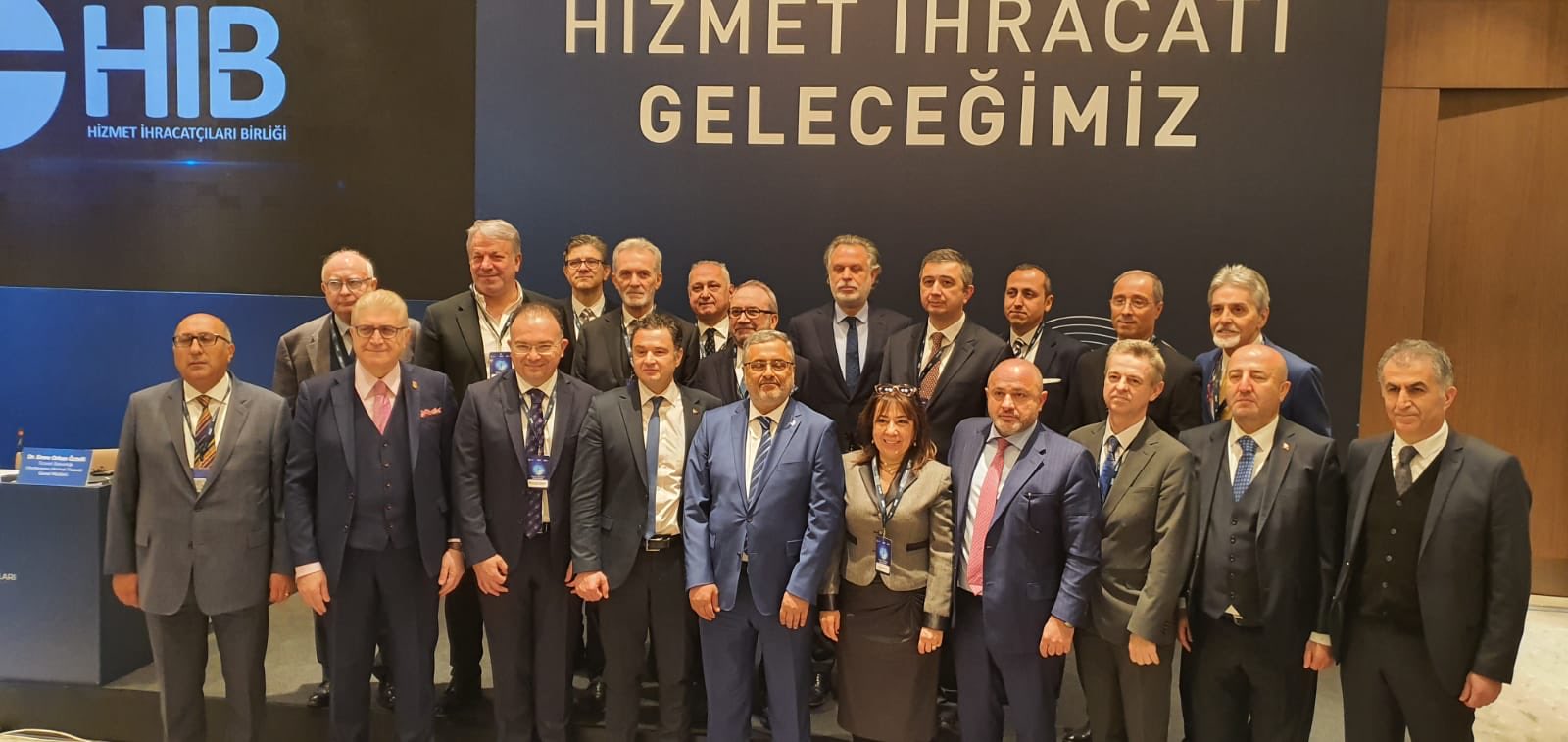 Türkiye İhracatçılar Meclisi (TİM) çatısı altında faaliyet gösteren Hizmet İhracatçıları Birliği (HİB) tarafından T.C. Ticaret Bakanlığının ve sektör temsilcilerinin katkılarıyla hazırlanan Hizmet İhracatı Strateji Belgesi, basın lansmanı yapılarak kamuoyu ile paylaşıldı.
TİM ve HİB yöneticilerinin hazır bulunduğu lansmana, Hizmet İhracatçıları Birliği (HİB) Eğitim Komitesi Başkanı Doç. Dr. Mustafa Aydın da katılım sağladı.
Detayları basın mensupları ile paylaşılan rapor içeriği ise basında geniş yer buldu. "Hizmet İhracatında Hedef 110 Milyar Dolar" başlığıyla verilen haberlerde; hizmet sektörüne yönelik 2025 ihracatı hedefinin 110 Milyar dolar olduğu belirtilerek, HİB Yönetim Kurulu Başkanı Prof. Dr. Ahmet Bolat'ın demecine de yer verildi.
---
THE PRESS LAUNCH OF HIB STRATEGY REPORT WAS HELD
The Service Export Strategy Document, prepared by the Service Exporter's Association (HIB) under the umbrella of the Turkish Exporters Assembly (TIM), with the contributions of the Ministry of Commerce and sector representatives, was shared with the public through a press launch.
HİB Education Services Committee President Assoc. Prof. Mustafa Aydın participated to the launch with TİM and HİB managers.
The report content which is shared with the media had wide press. In the news titled "The Target in Service Exports is 110 Billion Dollars"; Stating that the 2025 year export target for the service sector is 110 billion dollars. In addition, HİB President Prof. Dr. Ahmet Bolat made a statement.