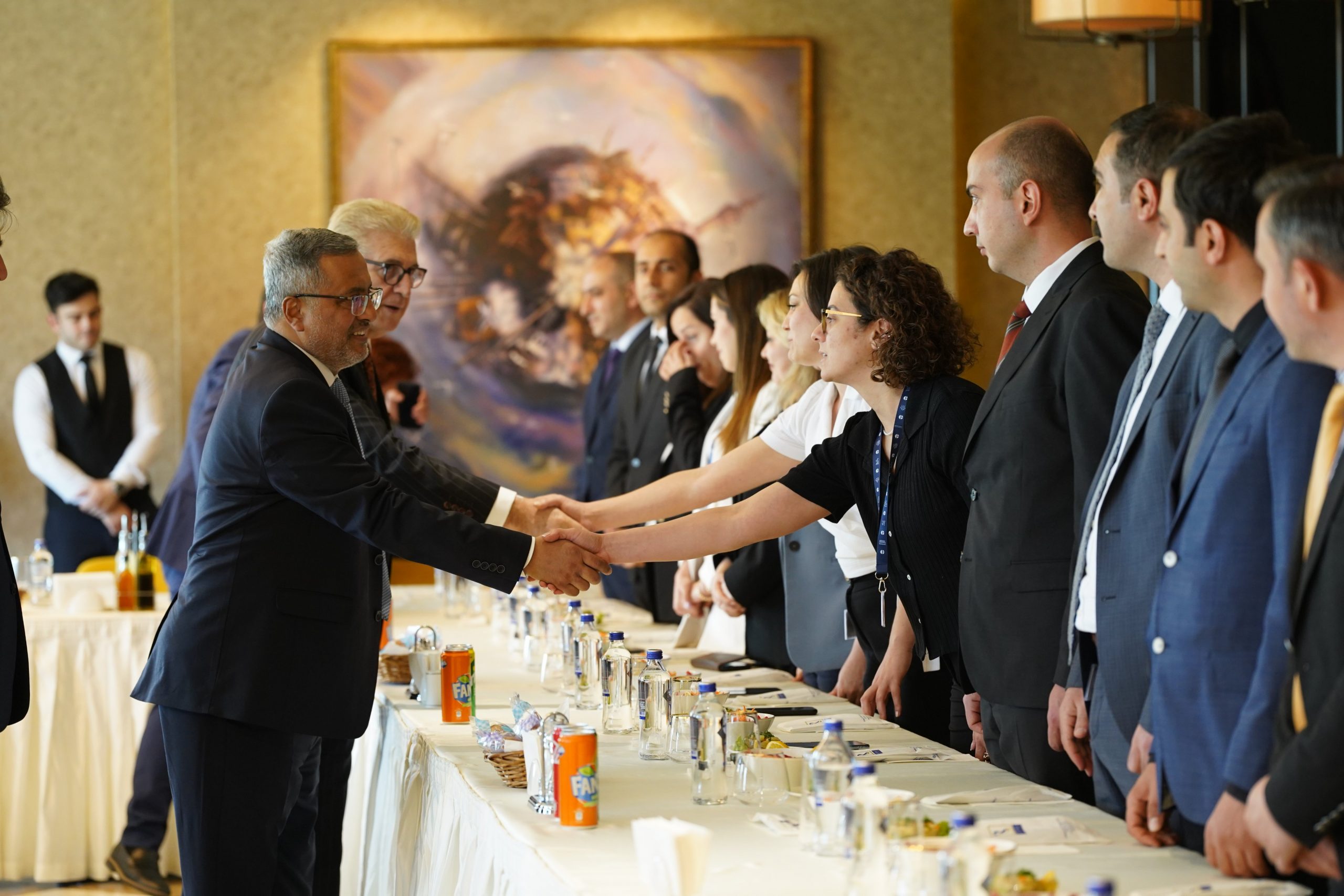 Hizmet İhracatçıları Birliği'nin (HİB) Yönetim Kurulu Üyeleri, öğle yemeği organizasyonunda bir araya geldi. HİB Yönetim Kurulu Başkanı Prof. Dr. Ahmet Bolat, Muhasip Üye Mehmet Erdoğan ve Yönetim Kurulu Yedek Üyesi Melih Şükrü Ecertaş ile HİB genel sekreterlik çalışanlarının katılım gösterdiği yemeğe; HİB Başkan Yardımcısı-Eğitim Komitesi Başkanı ve İAÜ Mütevelli Heyet Başkanı Doç. Dr. Mustafa Aydın da iştirak etti. Katılımcılar tarafından hizmet sektörüne ilişkin görüş alışverişinde bulunuldu ve yeni dönem için planlanan çalışmalar hakkında da bilgi paylaşımı yapıldı.
---
HİB BOARD DIRECTORS MET AT LUNCH
Services Exporters Assembly Board Directors came together at the lunch organization. Participating of HİB Board Chairman Prof. Ahmet Bolat, Treasurer Member Mehmet Erdoğan, Board Associate Member Melih Şükrü Ecertaş and employees of general secretariat the dinner, HİB Vice Chairman and İstanbul Aydın University President Assoc. Prof. Mustafa Aydın attended. Participants exchanged the views on the service sector and shared information about the works planned for the next period.