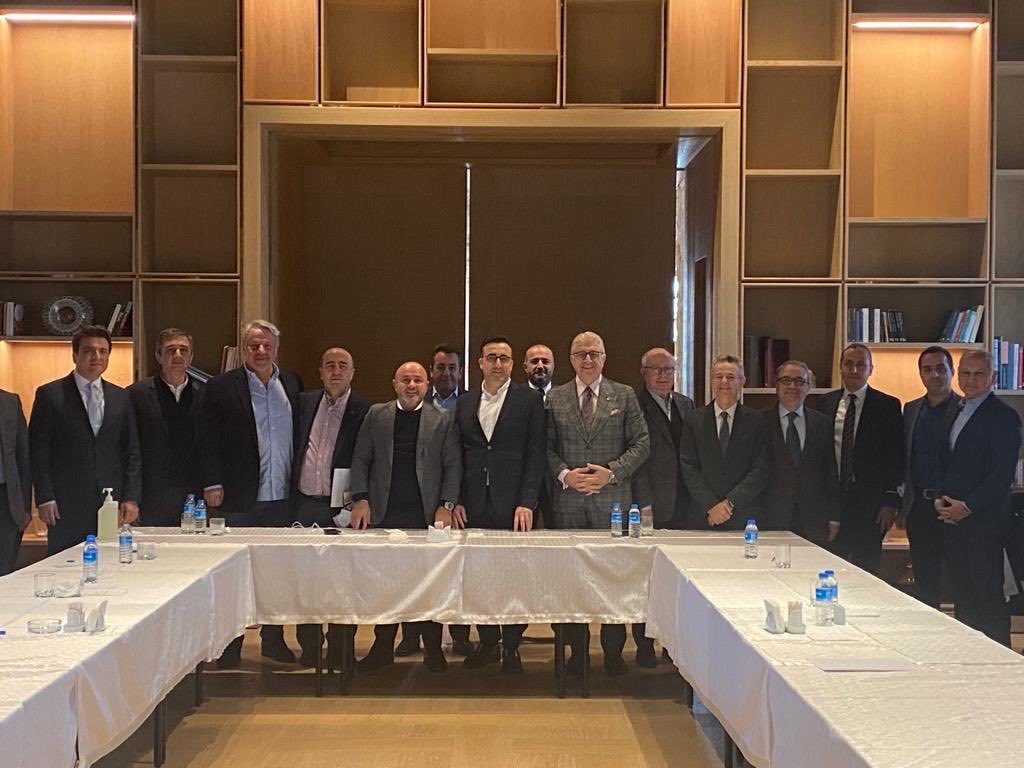 Hizmet İhracatçıları Birliği (HİB) Yönetim Kurulu kahvaltılı çalıştayı, Yönetim Kurulu Başkan Yardımcısı Ahmet Akbalık'ın ev sahipliğinde Fişekhane'de düzenlendi.
Sektörler hakkında 2022 yılı öngörülerinin değerlendirildiği toplantıda; COVID-19 pandemisinin, ticaret ortaklıklarına ilişkin yol haritalarının ve doların izlediği yolun sektörlerin ilerleyişi için kilit faktörler olduğu belirtildi.
Toplantıda ayrıca pandeminin getirdiği bazı belirsizlikler olsa da küresel ekonominin kaybettiği zeminin büyük ölçüde geri kazanıldığı aktarılarak, Dünya Ticaret Örgütü (DTÖ) verilerine göre 2022 ve 2023 yıllarının tüm sektörler için daha verimli geçeceğinin öngörüldüğü bildirildi.
---
HIB BOARD MEMBERS MET AT WORKSHOP FOLLOWING BREAKFAST
Service Exporters Association (HİB) Board of Directors workshop following breakfast was hosted by Deputy Chairman of the Board Ahmet Akbalık in Fişekhane.
At the meeting where the predictions for 2022 about the sectors were evaluated; it was stated that the COVID-19 pandemic, roadmaps for trade partnerships and the path of the dollar are key factors for the progress of the sectors.
It was also stated at the meeting that although there were some uncertainties brought about by the pandemic, the ground lost by the global economy was largely regained, and it was reported that 2022 and 2023 will be more productive for all sectors, according to the World Trade Organization (WTO) data.