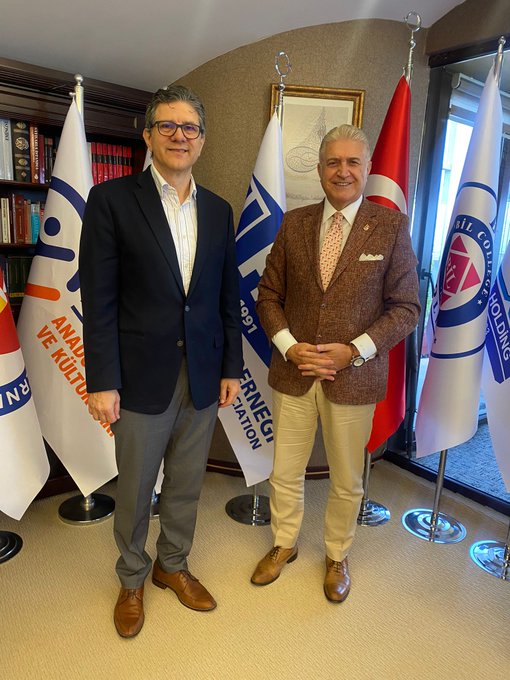 Hizmet İhracatçıları Birliği (HİB) Yönetim Kurulu üyesi, Yazılım ve Bilişim Hizmetleri Sektör Komitesi Başkanı İlhan Bağören; İstanbul Aydın Üniversitesi (İAÜ) Mütevelli Heyet Başkanı Doç. Dr. Mustafa Aydın'ı makamında ziyaret etti.
Sohbet havasında gerçekleşen ikili görüşmede; eğitim ve bilişim sektörleriyle ilgili geliştirilebilecek projeler hakkında fikir alışverişi yapılarak, hayata geçirilebilecek iş birlikleriyle ilgili değerlendirmelerde bulunuldu.
---
HİB BOARD MEMBER İLHAN BAĞÖREN VISITED ASSOC. PROF. MUSTAFA AYDIN
Service Exporters' Association Board Member Software and IT Services Sector Committee President İlhan Bağören visited İstanbul Aydın University President and HİB Vice Chairman Assoc. Prof. Mustafa Aydın.
In the bilateral meeting that had friendly conversation atmosphere, opinions were exchanged on the projects that could be developed in the education and IT sectors, and evaluations were made about possible collaborations.