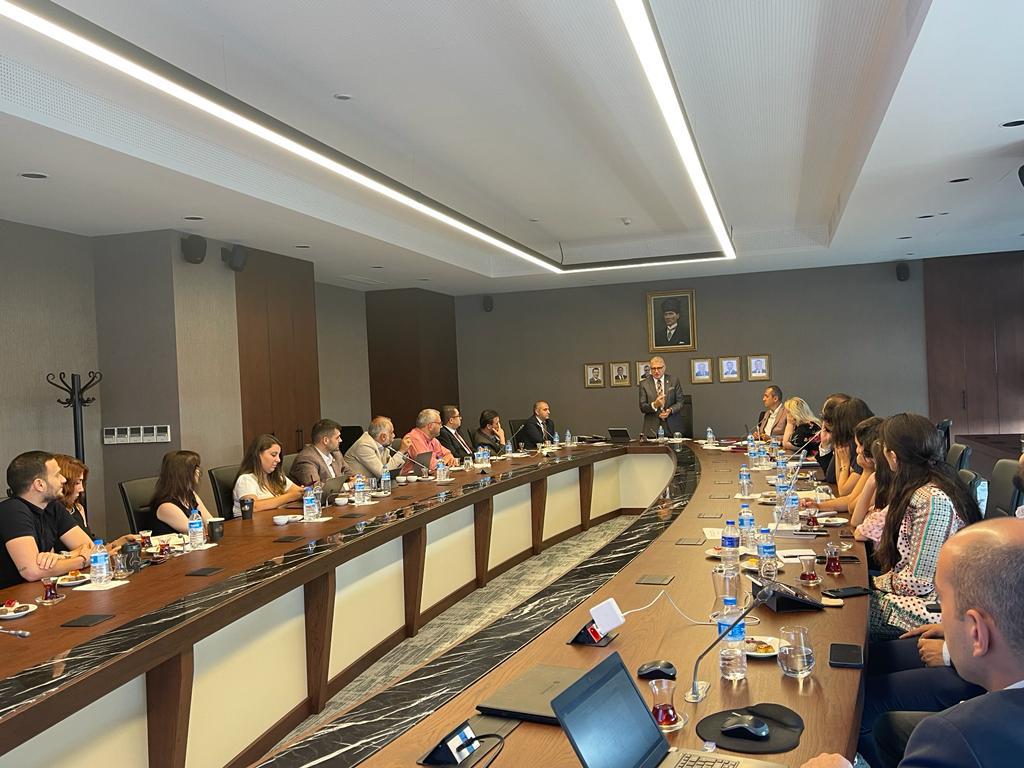 Türkiye İhracatçılar Meclisi (TİM) çatısı altında faaliyet gösteren Hizmet İhracatçıları Birliği'nin (HİB) Temmuz ayı toplantısı yapıldı. Toplantıda; HİB Bünyesinde üyeler ve personel için planlanan eğitimler ele alındı. Toplantıya Hizmet İhracatçıları Birliği (HİB) Yönetim Kurulu Başkan Yardımcısı ve aynı zamanda HİB Eğitim Hizmetleri Komitesi Başkanı Doç. Dr. Mustafa Aydın da katıldı.
Yapılan toplantıda, Hizmet İhracatçıları Birliği (HİB) Yönetim Kurulu Akreditasyon ve Eğitim Komisyonu'nun yanı sıra mevcut projelerin güncel durumları ile PR çalışmalarına ilişkin planlamalar genel sekreterlik birimiyle değerlendirildi ve gerekli hazırlıkların başlatılarak ilgili aksiyon planlarının oluşturulması yönünde karar alındı.
---
HİB JULY MEETING AND ACCREDITATION INTERVIEWS WERE HELD
The July meeting of the Service Exporters' Association, operating under the umbrella of the Turkish Exporters Assembly was held. They evaluated practices for international students' recruitment, current problems and solution offers at the meeting. Service Exporters' Association Vice Chairman and Education Services Committee Chairman also attended the meeting.
At the meeting, the first session of Service Exporters' Association Board Accreditation and Education Commission also was held. Current status of existing projects and the planning of PR works were evaluated with the general secretary unit and they made decisions on initiating the necessary preparations and creating the relevant action plans.