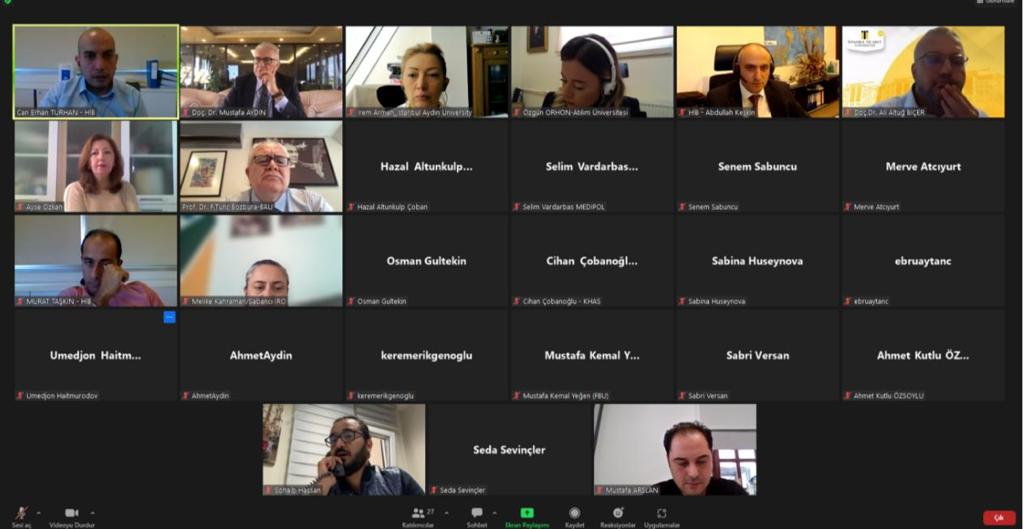 Türkiye İhracatçılar Meclisi (TİM) çatısı altında faaliyet gösteren Hizmet İhracatçıları Birliği (HİB), Eylül Ayı Genişletilmiş Eğitim Hizmetleri Komite Toplantısını gerçekleştirdi.
Çevrim içi yapılan toplantıda, Ağustos ayına ilişkin Genişletilmiş Eğitim Hizmetleri Toplantısının sonuçları değerlendirildi. Uluslararası öğrenci temininde yaşanan sorunlar ile çözüm önerilerinin de görüşüldüğü birleşimde; destek ve teşviklerin son durumları ile geçmiş kayıt dönemi üzerinde konuşuldu. Ayrıca yeni akademik takvime ilişkin olası planlamalar hakkında da fikir alışverişi yapıldı.
---
HIB SEPTEMBER ENLARGED EDUCATION SERVICES COMMITTEE MEETING WAS HELD
Service Exporters' Association that operated under the umbrella of Turkish Exporters Assembly organized the September Enlarged Education Services Committee Meeting.
In the online meeting, results of August Education Services Committee Meeting were evaluated, the problems and solutions on international students recruitment were discussed. They talked about the latest status of supports and incentives and previous enrollment term. In addition, ideas were exchanged on possible planning related to new academic calendar.