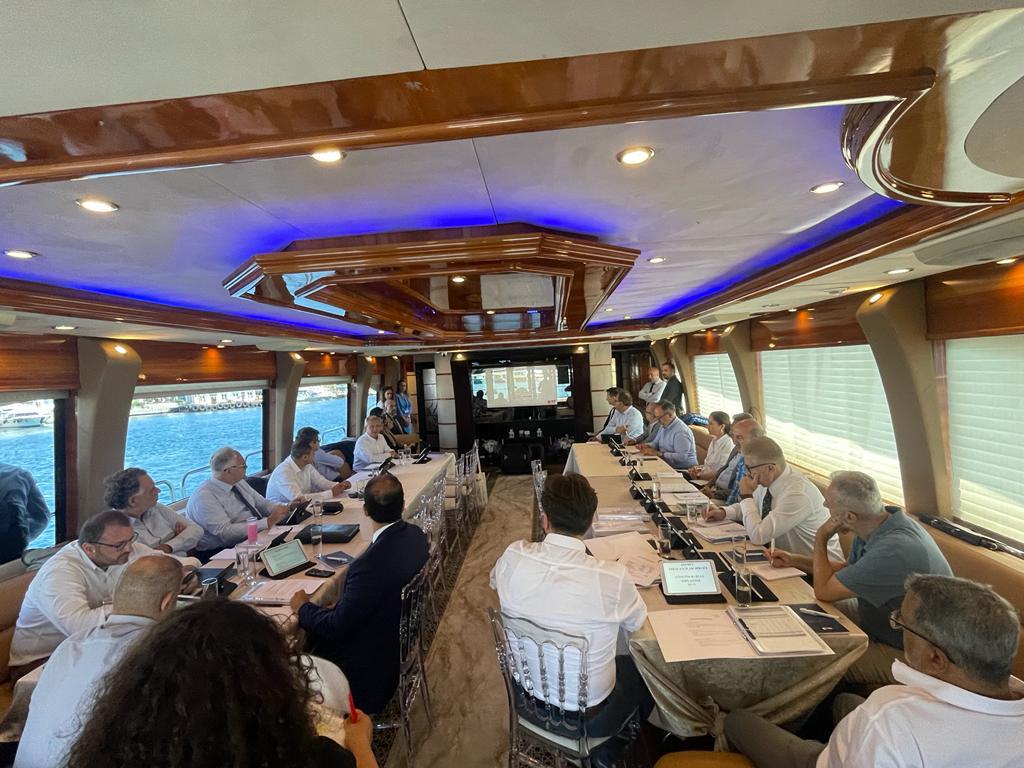 Hizmet İhracatçıları Birliği (HİB) Temmuz Ayı Yönetim Kurulu Toplantısı, HİB Yönetim Kurulu Başkan Yardımcısı Sn. Salih Zeki Çakır'ın ev sahipliğinde gerçekleştirildi.
Toplantıda, sektör temsilcilerinin sorunları dinlenerek çözüm önerileri hakkında görüşüldü. Toplantıya katılan HİB Yönetim Kurulu Başkan Yardımcısı Doç. Dr. Mustafa Aydın; Sn. Salih Çakır'a, mükemmel ev sahiplikleri için teşekkürlerini sundu.
---
HİB JULY BOARD MEETING WAS HELD
Services Exporters' Association July Board meeting was held hosted by HİB Vice Chairman Salih Zeki Çakır.
At the meeting, the problems of sector representatives were paid attention and resolution offers were discussed. HİB Vice Chairman Assoc. Prof. Mustafa Aydın who attended the meeting expressed his thanks to Salih Zeki Çakır for his great hospitality.