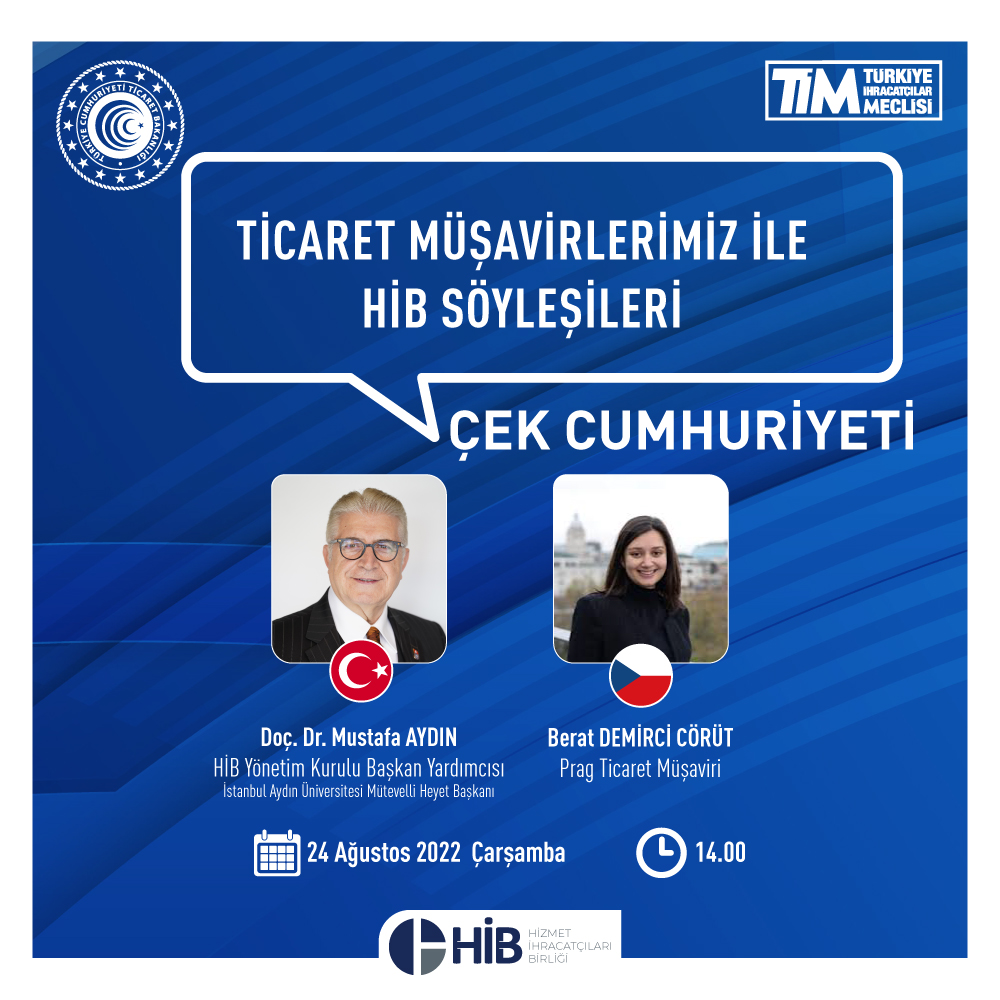 Türkiye İhracatçılar Meclisi (TİM) çatısı altında faaliyet gösteren Hizmet İhracatçıları Birliği (HİB) tarafından çevrim içi olarak düzenlenen "Ticaret Müşavirlerimizle HİB Söyleyişleri"nin üçüncü oturumu gerçekleştirildi. "Çek Cumhuriyeti" teması ile gerçekleştirilen üçüncü söyleşinin konuğu Prag Ticaret Müşaviri Berat Demirci Cörüt oldu ve söyleşiye, Prag Büyükelçisi Egemen Bağış da katılım gösterdi.
Program, HİB Yönetim Kurulu Başkan Yardımcıları Doç. Dr. Mustafa Aydın ve Salih Zeki Çakır'ın açılış konuşmalarıyla başladı. Akabinde Prag Ticaret Müşaviri Berat Demirci Cörüt sunumunu gerçekleştirerek; Çekya Ticaret ortamı, dış ticaret potansiyeli, Türkiye-Çekya arasındaki ticaret İlişkileri ve hizmet ihracatında geliştirilebilecek sektörler hakkında detaylı bilgiler paylaştı. Sunum sonrasında ise katılımcı firmalardan gelen sorular yanıtlandı.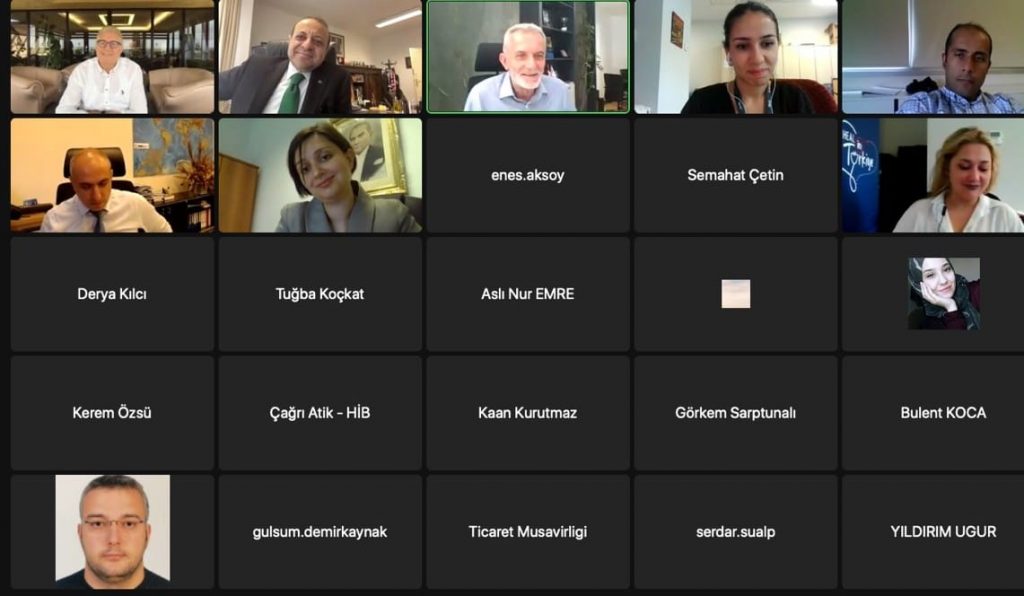 ---
THE THIRD HIB CONVERSATIONS WITH COMMERCIAL COUNSELLORS CONVERSATIONS OF SERVICE EXPORTERS ASSEMBLY WAS HELD
The Third Session of "HIB Conversations with Commercial Councellors" that coordinated online by Service Exporters' Association which operates under the umbrella of Turkish Exporters Assembly, was held. The guest of the third conversation with the theme of "The Czech Republic", was Prague Commercial Counsellor Berat Demirci Cörüt and Ambassador to Prague Egemen Bağış also attended the conversation.
The program started with the opening speeches of HİB Vice Presidents Assoc. Prof. Mustafa Aydın and Salih Zeki Çakır. Right after, making her presentation, the Commercial Counsellor Berat Demirci Cörüt shared elaborative information about Czechia business climate, foreign trade potential, business relations between Turkey and Czechia and developable sectors in service exports. After the presentation, questions from the participating companies were answered.