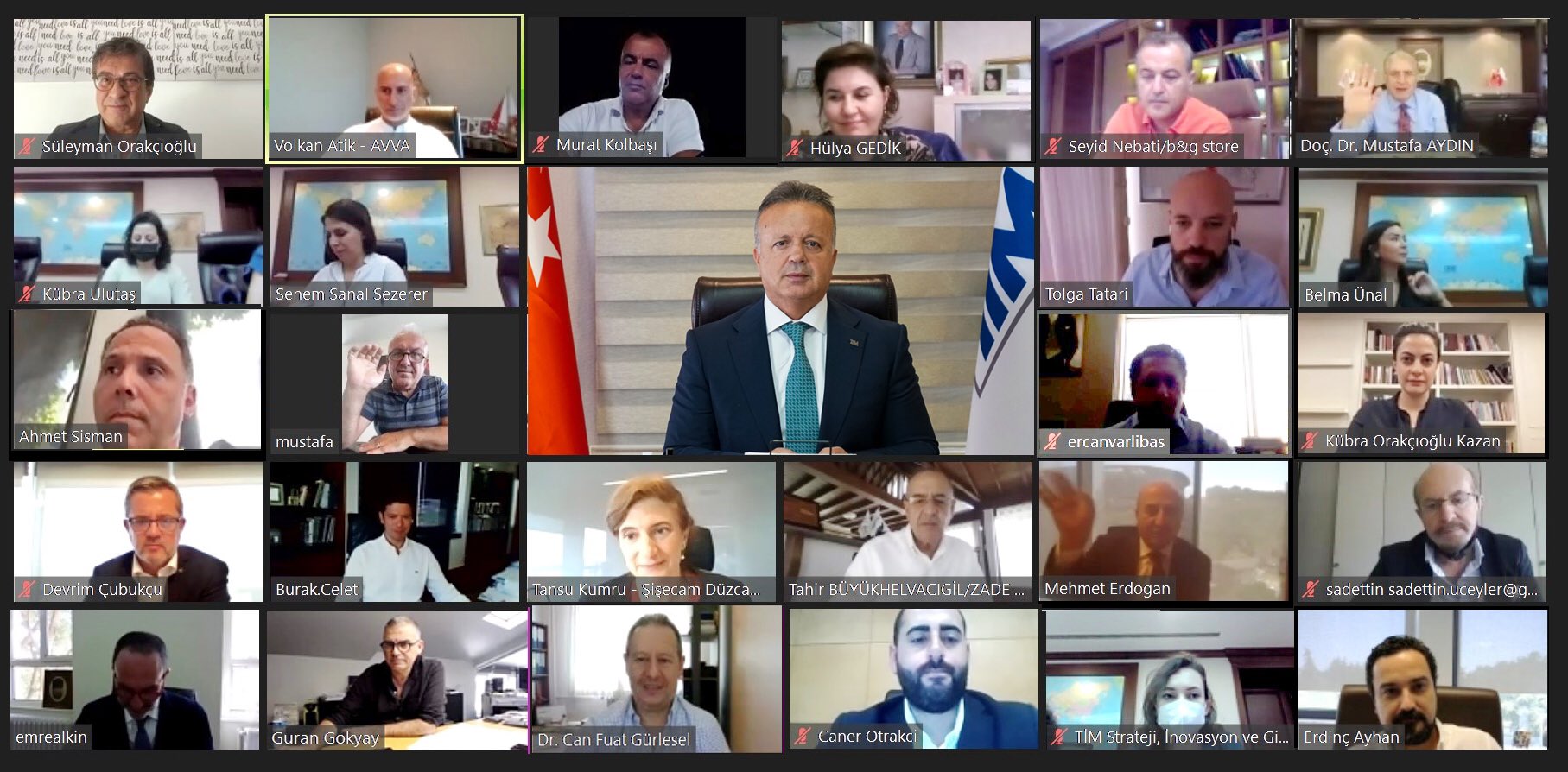 2021 "Marka Konseyi İstişare Toplantısı" 9 Ağustos 2021 tarihinde çevrimiçi olarak gerçekleştirildi. Toplantıda, markalaşma konusundaki görüşler paylaşıldı ve olası yeni projeler değerlendirildi.
"Günümüzde bölgeleri askerler değil markalar istila ediyor. Markalaşma kaçınılmaz hedefimizdir." görüşünün paylaşıldığı toplantıda İstanbul Aydın Üniversitesi (İAÜ) Mütevelli Heyeti Başkanı Doç. Dr. Mustafa Aydın, kısa-orta ve uzun vadede atılacak adımların belirlenmesi gerektiğini ifade ederek uluslararası öğrencilerin, özellikle mezunların birer marka elçisi olarak görülmesi gerektiğini söyledi.
İAÜ'nün mezun öğrencilerini üniversite hayatından sonra kariyer yolculuklarında yalnız bırakmadıklarının altını çizen Aydın, kurum içinde de iş istihdamı konusunda mezun öğrencilerine destek verdiklerini ve vermeye devam edeceklerini vurguladı. Aydın, özellikle hizmet sektörlerinin markalaşmasının çok önemli olduğunu ve daha fazla destek verilmesi gerektiğini de kaydetti.
"2021 Marka Konseyi İstişare Toplantısı"nda TİM Başkanı Sayın İsmail Gülle'nin öncü çalışmaları da aktarıldı.
"BRANDING THE SERVICE SECTORS IS VERY IMPORTANT"
The 2021 "Brand Council Consultation Meeting" was held online on August 9, 2021. At the meeting, opinions on branding were shared and possible new projects were evaluated.
At the meeting, where the view that "Today, the regions are invaded by brands, not soldiers. Branding is our inevitable goal." Was shared, Istanbul Aydın University (IAU) President Assoc. Dr. Mustafa Aydın state that the steps to be taken in the short and long term should be determined, and said that international students, especially graduates, should be seen as brand ambassadors.
Aydın underlined that IAU does not leave its graduate students alone on their career journeys after university life and he emphasized that they support and will continue to support graduate students in terms of job employment within the institution. Aydın also noted that the branding of service sectors is very important and that more support should be given.
In the "2021 Brand Council Consultation Meeting", the pioneering works by TİM President Mr. İsmail Gülle were also shared.